As businesses are gearing up for phase 2 reopening, It appears likely that some places will experience a local resurgence as Singapore takes on its first steps to recover the economy.
From a financial perspective, we have to be prepared for the months ahead which can be quite volatile and dynamic.
Needless to say, the battle against the Corona Virus is not over, and the long-term implications for businesses will be shaping a new reality for work in general.
In this crucial period where economic activity is expected to be bouncing back moderately well and progressively, businesses have to adapt to the current climate and adjust their marketing strategies.
This is the biggest test, slowly sorting the country into potential winners and losers in the pandemic response.
What Can Businesses In Singapore Expect As We Move Into Phase 2 & 3?
1. COVID-19 Reshaping What Work Looks Like
Companies across Singapore have been urged to allow employees to work from home where possible, where it should by now be a default method of working.
As many enterprises big or small recognising the benefits of remote work, will our employment landscape shift permanently, transforming the way we work, forever?
Business models and workplaces have to evolve in response to the COVID environment, whether they like it or not, redesigning their policies, demands, communication methods, and workforce structures.
That aside, the impacts of remote working on worker productivity and the environment are apparent.
Digital productivity platforms such as Zoom, Google Meet, and GoToMeeting are now communication norms. An internal team video communication is now imperative for a business to kickstart the day. It brings cohesiveness to management and employees when collaborating on daily tasks that ensure workflows are in place and everyone is in the loop of fast-paced adaptations.
However, a number of workers and businesses in Singapore are reportedly having trouble with these tools and struggle to keep up with digital transformation. Labour MP Desmond Choo, citing a Singapore Business Federation survey, said one in four companies are "slow to transform their businesses", with some of them failing to digitise any part of their businesses.
Zoom added more than 2 million new users from January to February 2020, more than the number of new users throughout all of 2019. The fact shows how old-fashioned many companies remain. The usage of these tools depends on the learning curves of companies in utilizing them.

-thejarkartapost
The Infocomm Media Development Authority ("IMDA") is calling on Singapore businesses to "Stay Healthy, Go Digital", and launching a number of measures to help them address urgent COVID-19 challenges.
COVID-19 developments have accelerated the shift towards a digital economy following the rise of online teleconferencing, chats, discussions, and digital marketing , significantly, making mobile work no longer an option, but a requirement.
2. Companies Who Can Execute Work From Home Protocols Will Thrive Best
COVID-19 has led to inevitable transformations in work mindsets and procedures.
Workplace flexibility and digital transformation remain at the peak of priorities even today as countries exit a lock-down into a reopening economy. In order to thrive in this new normal of working, companies need to hone organisation resilience, new growth-marketing strategies, and repurpose the values of the business.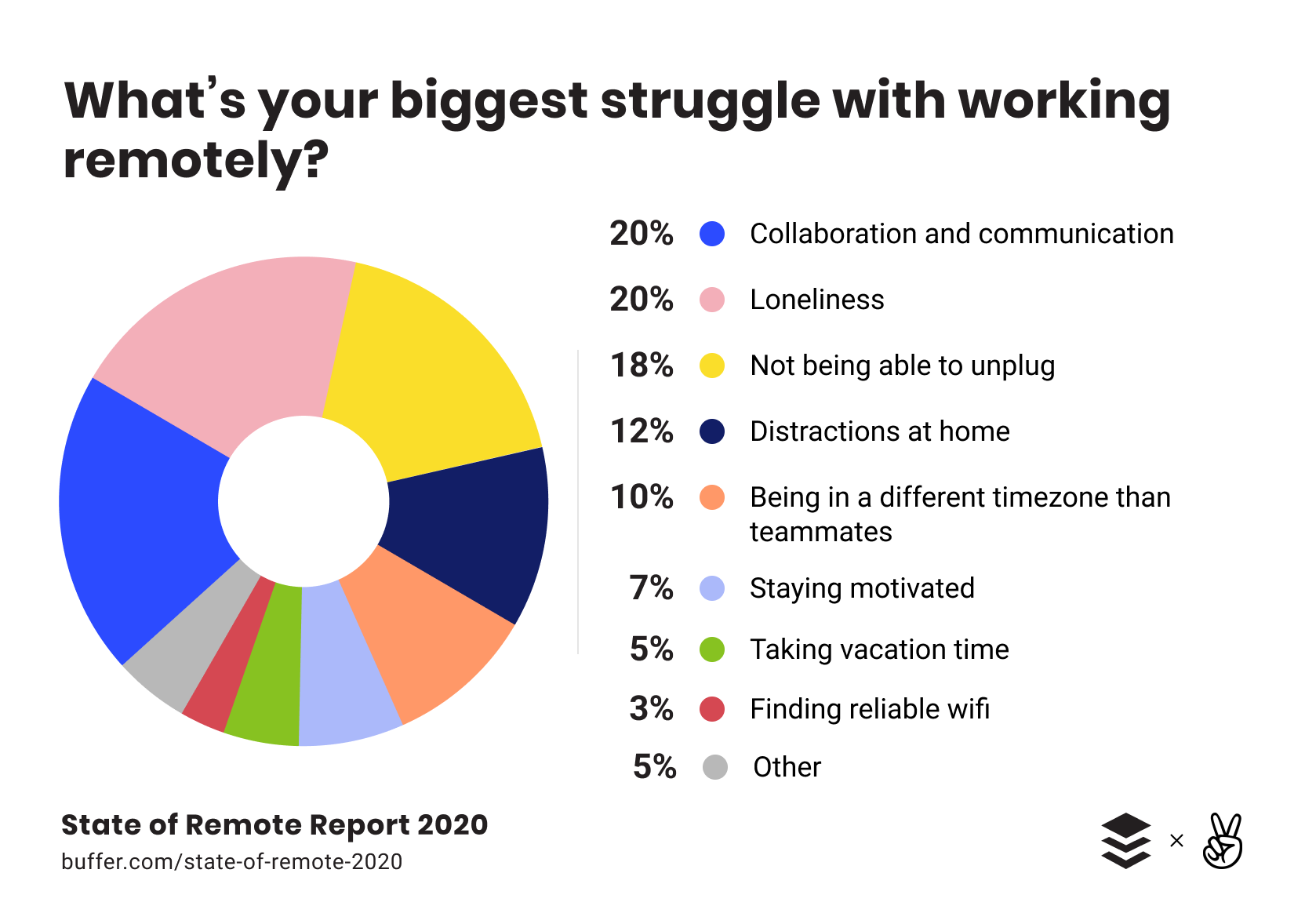 Benefits of remote working during the Covid 19 crisis:
Important for business continuity and client-trust that services and communication lines will not be disrupted despite work premises being barred from use.
Fosters a nimble, flexible, and proactive mindset for employees who have to take on more initiative to collaborate and schedule work on an individual level, having to use the most creative means to solve problems like never before.
Employees who work remotely feel empowered with new flexibility to make strategic decisions or pursue new business opportunities compared to those in office full-time.
Able to adapt quickly to industry changes as a company, fostering cohesion, and strength as one.
Staff is required to be more IT-effective and efficient especially in communicative tools, using the web and digital tools eg. when you're working on a document or checking the team's availability on a shared calendar, a chat or call can be initiated right from where you are on the platform.
Entering a New Norm in Consumer Behaviour
Ordering food through food delivery systems and doing online shopping is a common and compulsory alternative to going to physical stores outside and enduring long queues at busy supermarkets.
Non-essential goods and services can be bought online, which makes this a busy time for eCommerce firms.
The internet can provide a source of entertainment while others are not available, hence ads and informative content like business blogs and emails will have a higher readership during this time.
The internet, especially social media will be an increasingly useful tool for marketing, advertising, educating, and getting brand messages across as people will be utilising channels more to stay connected with trends and friends.
3. Agile Marketing Is Absolutely Compulsory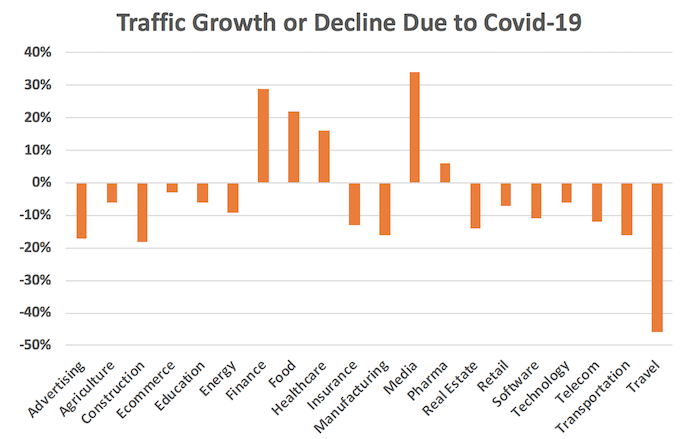 The first thing we need to learn from COVID-19 pandemic is that during times of crisis, businesses will be badly hit. However, this is not the time to give up but adapting by changing targeting messaging and content to respond quickly to competition and consumer behaviour. How fast and well you are able to adapt will determine if you are the loser or winner in this game.
Marketers in the post-COVID-19 era will have to sort out what technologies are outdated and which will help them future-proof the business against the next crisis or the ongoing recession, which ones can help them save money, and which ones can help them transform their businesses that have been altered by this crisis. Marketing technology that the business invests in must be able to deliver true Marketing ROI.
Production time. Many brands took weeks to change their advertising messaging and lost significant opportunities, cost,s and time. They were slow to reflect crisis messaging and failed to make an impression to consumers who needed reassurance and trust during a skeptical time like this.
Globally, 37% of consumers reported that they've already started using a new brand that showed innovation and compassion in response to the outbreak. 71% of global consumers right now say a company would "lose their trust forever" if they perceive it as putting profits before people during the crisis. At the same time, 1 in 3 said they've already ditched a brand because they felt they weren't behaving appropriately.

(Appnovation, 2020)

 As competing brands in every industry acquire more responsive and real-time marketing measures where data-driven dynamic technology or marketing automation tools enable rapid and immediate changes to creative and content to be pushed out to all marketing channels, targeting to well-adjusted consumer groups with the right crisis marketing messages, marketers and creatives will do well to embrace these technologies or face being left behind.
Leading brands are ahead of the curve. Nike is asking consumers to play inside, play for the world. The brand backed that messaging up with a campaign that waived fees for premium programming on the Nike Training Club app. "They're still inspiring people to move, which is true to their brand — but they're doing it in a way that embraces that sense of community that's needed right now," "Now, more than ever, consumers want to know their money is going toward companies that are doing the right thing, even when it is the hard thing to do," explained Sanja Komljenovic, CEO and founder of ONA Creative.
The response needed for COVID-19 needs to be specifically relevant to Singapore's coping situation. This means no one-size-fits-all messaging will work.
"Digital-first organizations are naturally more prepared for change.

For those that aren't, this is an ideal time to become more agile.

Both externally and internally, people aren't only expecting things to get shaken up, many are insisting on it.

Everyone will be clamoring to prove their ability to adapt and innovate.

The companies that can make it happen quickly, show how they're helping. And the brands that do it with empathy and awareness are the ones customers will fall in love with. What we do today is fundamental for how customers will think of us tomorrow."

-Allison Humphries, VP of Strategy at Appnovation states
 
4. New Growth Areas For Businesses In Singapore
The duration and severity of COVID-19's impact on economies and sectors are undoubtedly looking pessimistic.
However, companies would do well if they have the mindset to use this pandemic as a catalyst for change.
Over the near term, companies should explore supply chain diversification and leverage new opportunities arising from changing customer demands.
Supply chains will likely become more agile and modular as companies seek to diversify their resources to minimise risks in business operations disruption in the event of another crisis. The same thing applies to your marketing mix, and agility is how you can address it quickly and re-balance effectively. There will also be new unleashed innovation, agility, and risk-taking of entrepreneurs, exploring and pivoting into new areas. This is an opportunity for Singapore entrepreneurs to create the next Singapore brand in critical sectors, such as pharmaceutical, technology, and food. (KPMG, 2020).
Externally, strengthening your brand's message and story and shifting sales channels online with a new complete and strategic omnichannel marketing concept and tools will help you position your business on the forefront. Internally, adopting the right technologies that support and even improve your business' workflows while ensuring smooth continuity will enable companies to stabilise and slowly take off again during the COVID-19 crisis recovery period. Businesses can experience growth when focused on creating a smart commerce ecosystem that blends digital and physical retail and allowing local stores to tap into the global consumer market.
+32% increase in online shopping activities across all Asia markets,
+42% increase in-home streaming
Between 29% and 53% browse on Facebook more often across Asia
Between 19% and 36% browse on Instagram more often
(French Chamber Singapore)
Sector-wise, there are examples of other opportunities in the below:
Food – fresh groceries and meat, cold storage, high-quality foreign food and beverage, cooking appliances.
Entertainment – gaming industry, new ways of disseminating content and promoting small businesses, online cooking classes, and virtual visits to landmarks.
Education, sports, and well-being – virtual classrooms, online fitness classes.
Services industry – contact-less systems, enhanced delivery services, remote banking services.
Healthcare and health technology – pharmaceuticals, supplements, medical devices, personal protective equipment (PPE), telemedicine, smart hospitals and online consultations, digital medical assistants, apps and mini-apps, self-diagnosing medical devices.
Electrical appliances – dishwashers and washing machines, sterilization machines, sweeping robots.
Office cost reduction opportunities – office rent is expensive and flexible work arrangements are yet to be explored in their full functional scope. This will open up opportunities across multiple and linked sectors, such as office space redesign, building remote work systems, software platforms, and cloud-based services – all of which will likely see significant gains once the world economy goes into post-COVID-19 recovery mode and employers keep their office space costs in check in case their staff will need to work from other locations.
(China Briefing)
Conclusion
Marketing strategies of the past before the COVID-19 crisis will become obsolete.
Many, even the older generation will be using the internet more for shopping, gaming, keeping in touch and other online buying behaviour will have become something of a habit.
In addition, consumers that emerge from the crisis will have very different priorities, values, and attitudes which are going to impact how they want to spend their time and money. Online purchasing trends during the pandemic may see permanent adoption. Also, while eCommerce has been growing steadfastly over the years, the pandemic has accelerated it even more.
The behavioral changes could completely change the retailing landscape and commerce overall for years to come.
This highlights the importance of digital marketing.
Marketers need to respond with updated recession marketing strategies according to the drastically changing buyer behaviour for a recovering, post-pandemic world.