Restaurants are expecting revenue to be halved in the next three months or more.
Close to 60% of restaurants in Singapore stated that they are not prepared and equipped enough to deal with the impact of the novel coronavirus (COVID-19) on their operations, a snap poll by the Restaurant Association of Singapore (RAS) revealed. RAS president Vincent Tan said that in a span of 22 days, they have witnessed revenues and visitor arrivals of retailers and restaurants dive. RAS also stated that about 200,000 of F&B employees have been affected by COVID-19.
-Singapore Business Times
"We weren't expecting this new set of restrictions to come into play. So when it kicked in, it was a sad time."

-Mr Arrif Ziaudeen, the founder and chief executive of restaurant-reservation booking platform The Chope Group
During a recent nation-wide survey, respondents said that measures to address wage and rental costs were their top two areas of concern.
So what are the next steps for restaurants and bars in Singapore? Almost all of them have to depend on takeaways and delivery orders in order to comply with the circuit breaker measures and in hope of collecting whatever revenue they can get. Some F&B outlets have reported an increase in food delivery orders, but also lamented that this increase is not enough to cover the drastic drop in business at the physical outlets.
With this sharp fall in revenue that might continue to the distant future, we're left wondering what measures will be enough?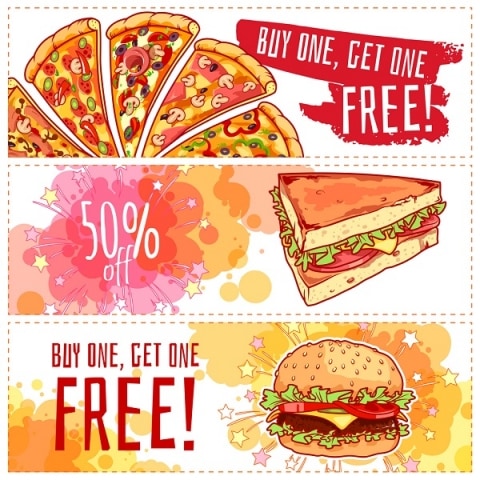 What does O2O (online to offline) mean?
Online to offline, commonly abbreviated to O2O, is used in digital marketing to describe systems enticing consumers within a digital environment to make purchases of goods or services from physical businesses. This is a new business model in which business owners use both online and offline channels strategically to achieve marketing goals such as creating awareness for their products and services or score conversions in their brick and motar stores through online advertising methods.

Initially, the O2O revolution was led by Alibaba, the second worldwide e-commerce giant. In a conference held in Hangzhou in 2016, Jack Ma, the founder and chairman of Alibaba Group Holding's had coined a concept of "New Retail" which is driven by "the integration of online, offline, logistics and data across a single value chain." As for the reason, he pointed out that "with e-commerce itself rapidly becoming a 'traditional business', pure e-commerce players will soon face tremendous challenges".
(Magestore)
Your online-to-offline (O2O) strategy should guide the growth of your business in the long term. This involves developing a holistic and data-driven understanding of your customers and using this effectively in your marketing and sales across all online or offline channels.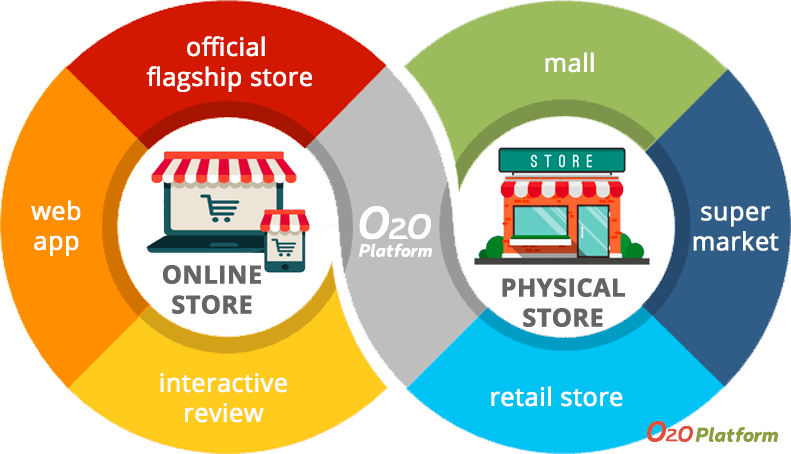 The primary benefit that O2O can help F&B retailers is to upscale their brand reputation.
Another key factor is that it enhances customers' loyalty and increases revenue at the same time.
O2O commerce also lets retailers build up a database of customers' information including their name, age, address, interest, and even shopping behavior. It then improves the customer engagement strategy of the brands.
Another additional benefit of an O2O strategy is helping to accelerate the effectiveness of marketing by speeding up and shortening the whole process.
The COVID-19 pandemic and drastic circuit breaker measures have revealed that the concept of Offline to Online (O2O) where online and offline channels share the same importance in achieving success, is highly imperative.
If F&B businesses were more agile and had his concept in mind before, they perhaps would not be caught in a situation so dire.
We urge retailers to get ready now and be prepared always, not acting only when the next crisis hits.

What are some O2O strategies that F&B owners can tap into for new revenue streams?
Digital Marketing Foundation
To kick off an offline to online project or strategy with a good start,(like everything else) what is most important are your foundations. If you manage to nail the basics right, you will be getting a head start from a position of strength and are able to adapt your strategy in response to new pressures or priorities.
By combining data from your digital marketing campaigns, you will be able to understand clearly your customer's expectations.The most valuable feature in all omnichannel models is tracking and attribution, the ability to link an online customer to their actions in-store. Having a great digital marketing foundation eg. SEO, Inbound marketing and Paid search will allow you to be able to handle all online channels and track your prospects' search journeys, from when they are researching about your business to the exact time and place they convert into customers.
Can people easily find your business via search engines? Does your website content offer answers to questions from your leads eg. new information relating to COVID-19 circuit breaker new measures? Do you have the data to tell you what your prospects are searching for and need most in current times?
Here are some Digital Marketing foundation elements that you need to secure:
Data management & Customer insights
Highly effective re-targeting strategy
Content marketing
A Robust e-Menu & Order Management Strategy
Consumers in this day expect to be able to purchase from multiple sites and channels, and especially if it's the food they are ordering, they want it quick at their doorstep, they want it now.
As an F&B business owner in 2020, do you measure up with your order management processes?
Are you able to provide real-time updates and accurate order status each and every time a customer checks?
Is your delivery system and e-menu robust and functional?
In all, do you provide a personalised, seamless online food ordering experience across all channels?
If you are answering no to any of those questions, you need an upgrade. With a looming recession, more and more outlets will face closure and only the most kept up businesses will outlast and even thrive.
It is a must to establish a unique e-menu with an integrated shopping cart, order management, and payment gateways in order for an effective online to offline strategy to work. Embark on a system that can effectively help connect F&B merchants to logistics partners.
Here are some examples of what a robust order management system can do:
Online food ordering system with a mobile app for your customers.
Receive food orders from your Facebook page.
Receive and confirm orders from your own smartphone or tablet at each outlet.
Leveraging Marketing Automation
The typical linear sales funnel is no longer applicable, especially in these COVID-19 pandemic times. With COVID-19 taking a toll on activities in 2020 and more months to come before the virus is conquered, more and more people will be staying home, completely altering consumers' demands and purchasing patterns.
Marketing automation can help us accurately analyse patterns of consumer behaviour, interest, and track each and every consumer's sales journey. It also can help organise new lead nurturing methods to increase sales.
With these automated tasks checked, you are able to focus on efforts and money on branding and new food product developments and leave these mundane but crucial marketing tasks to the automation system.
Here's some of what Marketing Automation can help out with absolute accuracy:
Send customized emails to existing customers to get them to return again, offer discounts and savings for popular food items to get them to spend within a specific period of time.
Website tracking to get to know your visitors better.
Create optimised F&B landing pages and lead forms.
Marketing and sales alignment for a seamless digital marketing campaign.
Personalised Offers
With online data with the help of the points mentioned above, you will be able to tailor your offers to target the interests of different groups to attract them in-store. You can email coupons or promo codes to customers for in-store events. A targeted offer or incentive is a persuasive method to encourage prospects to take any action towards your marketing goal. It also shows customers that you not only understand what they are most interested in but also value them patronising repeatedly.
Despite the drive towards digitalization, companies cannot forget that they are still pitching to humans. People care about making a connection with brands and seek out enjoyable experiences. To further personalise an offer, F&B merchants could give exclusive customers a unique code, based on specific types of purchase, to enjoy rebates and discounts when they come to a physical store or order online.
That being said, owners should only use offers as an incentive and not launching great slashed prices or broad-scale discounting because of how it can be difficult to go back to pre-crisis prices. Restaurants with loyalty programs instead should mine their database to send targeted promotions to members and tell them about special events.
"Restaurants should also not cut their marketing budgets it is an essential tool to maintain current diners."
-The Straits Times
Positive customer experiences are critical to generating loyalty and repeat purchases. Online reviews now heavily influence other's buying decisions, as review forums are now so accessible through a quick google search.
The abundance of user-generated reviews means that in the O2O process, you need to be on social media sites managing content outside your control. This is also a valuable opportunity for you to put out curated content that builds social proof online.
Today most people buy stuff based on a combination of online and offline interactions with a brand. Accenture found that 88% of potential buyers browse for a product online before purchasing it from a physical store.
"Online shoppers don't want purely online experiences because they miss physically handling products. But they also don't want purely offline experiences because that limits how they can shop.Their top priority is convenience."
-Altitude Labs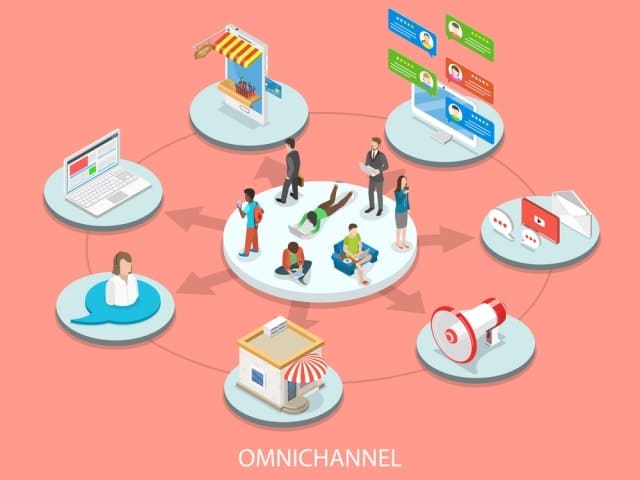 Conclusion
As a result of Covid-19, consumer behaviour has already taken a drastic change, they are all now pushed to embrace online food orders and delivery. To adapt to the shifting business landscape, we encourage businesses to tap into our digital capabilities to empower themselves to transform their businesses to keep pace with the changes.
iFoundries, with our government's aid (Enterprise Singapore) is confident to help F&B businesses turn adversity into opportunity and place them in a stronger position to seize the growth opportunities that will emerge when this crisis passes.
Is your business ready for O2O F&B?
To help F&B businesses diversify business models and build digital capabilities for growth, Enterprise Singapore will provide funding support of up to 90% of eligible costs, including digital marketing and manpower costs, for the following areas through the Enterprise Development Grant (EDG).
Whether you want to jump into an o2o strategy to reap the benefits of diversifying your company's offering with a lower risk or reach out to a larger customer base, we can help.
Contact us to find out more.