Students undergo internships for a well-remembered experience and a sneak preview of working life upon graduation.
Afterall, schools don't teach every necessary skill for worklife and there are endless interesting hands-on knowledge to be gained from each internship.
School is commencing once again, and we took an opportunity to interview our three interns Elson, Suet Ting and Nikole from Singapore Management University (SMU) and Nanyang Technological University (NTU) respectively, who have just ended their stint to share about the reality of their experience and help similar students set expectations on what to take note of before applying for an internship.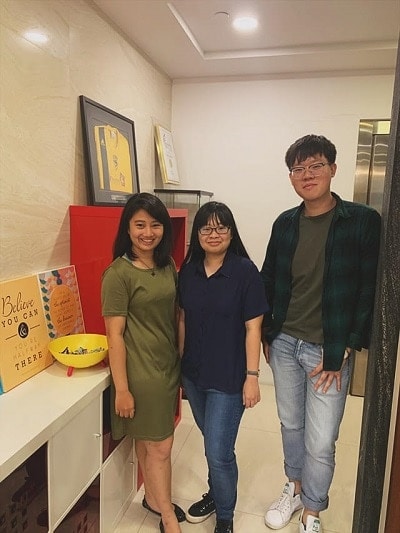 Let's get started!
Q: Hi guys, tell us more about the coursework you are undertaking in your studies. In what ways is it relevant to the project management position you are at in iFoundries?

Suet Ting: Hi, I am Suet Ting, currently pursuing a degree in Information Systems, majoring in Digital Business Solutioning and Business Analytics, with Singapore Management University (SMU). In SMU, our seminar style learning curriculum has helped equipped me with the technical knowledge and soft skills that are relevant to the industry. Before joining as a Project Management Intern, I had the experience with a mini project in school and it taught me the different types of ways to management a project and the different types of projects. This helped me to easily adapt to the culture here in iFoundries as it helped me to understand how the industry works.
Elson: I am Elson, currently a year 2 undergraduate majoring in Information Systems. Throughout all the courses that I have undertook so far, projects, class participation and discussions have been a staple part of our academic journey. If there is one thing that I have gleaned from taking part in these activities, it's that learning is built on human relationships. Between me, my fellow classmates and the teaching staff. Going on to the workplace, as in iFoundries currently, this human-centric principle is further affirmed in my work as part of the project management team, where we need to manage numerous stakeholders, their expectations, the deliverables and our own capabilities and limitations. I get to experience what I've learnt in school coming to life before my very eyes in the workplace. Our boss, Vary, also shared some of his experiences in running a company on a day to day basis with us, and this has greatly enhanced my personal confidence and enthusiasm for the knowledge that I've yet to acquire in school and further down, the experiences in my professional career.
Nikole: I'm Nikole, a Computer Science with Second Major in Business undergraduate from Nanyang Technological University (NTU).
One of the key roles of a project manager is to translate the business requirements of clients into technical requirements, in order to deliver an end product which addresses their business needs. As a student majoring in both Computer Science and Business, my course of study has indeed equipped me with the relevant technical and business knowledge for the project management position. I am able to apply what I learnt in my studies to better understand clients' requirements, evaluate the feasibility of their requests and provide the appropriate advice accordingly. In addition, my technical background has enabled me to escalate bugs and issues to project developers effectively.
Q: How would you describe iFoundries and the work culture here? What was the best part of your internship and why?
Suet Ting: The work culture here is heavily dependent on open communications here. Every morning we have a morning huddle, which informs everyone on what our tasks are for today, what we will be focusing on and the importance and urgency of each task. If we require help, we voice out during this morning session as well.
The best part of my internship would be getting to know the various people in the office, working with them on projects, having lunch together and the casual chats as we go about the workday. Being in a collaborative and open environment has also helped me to open up to those around me.
Elson: It is a well-established digital marketing and services agency run by a young team of professionals. The work culture here is flexible, accommodating and supportive. We lunch together every day, with our boss having introduced us to the various food haunts around our workplace.
Nikole: The work culture at iFoundries promotes open communication. Morning huddle sessions are held to check in with every team member. Employees are often given the opportunity to share their concerns, ideas and accomplishments with their fellow colleagues and the management team. I am thankful to be able to work in such a collaborative and happy workplace environment where the management encourages two-way communication and transparent feedback.
I truly enjoy the daily casual chats and lunch breaks we shared together. Apart from work, I will certainly miss the friendships forged during my time at iFoundries!
Q: Was the internship what you expected?  Name one or some challenges you met during your internship.
Suet Ting: Yes, the internship was what I expected, liaising with customers, using various CMS systems. Being my first time in a web agency, my internship here has opened my eyes to what are the needs of various industries, different types of clients and different expectations in the different industries.
For me, the biggest challenge would have to be meeting client's expectations. Client's expect a lot from us, however we might not be able to commit and deliver as per what the sales can do. Being equipped with technical knowledge, we are in a better position to judge how long a change will take to be made as compared to a salesperson. As such, there were a few times where I was caught in a sticky situation and it was hard to communicate with the client. However, I learnt that calmly explaining to customers and building trust along the way is important to develop a foundation between clients and us.
Elson: This internship has greatly surpassed my expectations, as prior to embarking on this journey, I do not expect much to be delegated nor taught to an intern like myself. Just to assist in various mundane and repetitive tasks at the back so that the full-timers may focus on delivering the more critical project aspects on schedule, or so I thought. There are many realistic challenges that I've faced along the way, mostly on managing the expectations of my clients while at the same time doing my best to deliver promptly on the tasks that has been promised or agreed upon. This is a very fine line to tread upon and I've learnt much from doing so.
Nikole: Yes, to a certain extent. I have prior experience working at a web agency. My role then was more of providing backend support. However, my internship at iFoundries has provided me with quite a new and different experience. I am glad to have been given the opportunity to manage clients directly and work on sizeable projects. This has offered me valuable exposure to the real business world and the trials and tribulations of project management.
Managing unresponsive, vague and fickle clients while racing against tight deadlines was one of my main challenges faced. Scope creep was also a common issue faced in many of the projects resulting in project delays and roadblocks.
Often, a project brings together different groups of stakeholders with competing interests. As a project coordinator, it is always a challenge to find a middle ground to work out and align the disparate interests of each stakeholder without burning bridges.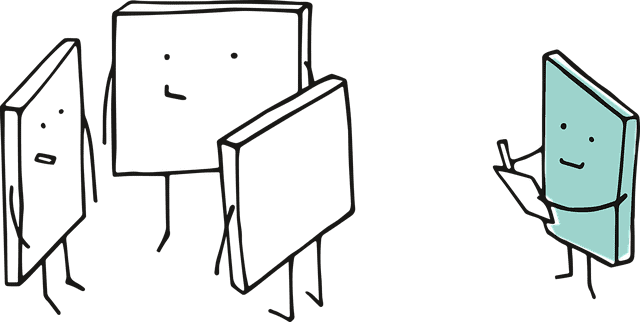 Q: What have you learnt from your internship?
Suet Ting: The amount of knowledge gained through this internship is insightful to know what this industry has to offer to other industries. I've learnt that having open communications, for examples, keeping others informed and asking questions when in doubt is important as there isn't much time to experiment and figure out especially when the CMS is rather complicated.
Secondly, thinking on the spot is another skill I acquired. With all the constraints that we face, it is important for us to think on the spot especially when issue arise and coming up with a solution. This was something which I did not think I will learn during this internship but its something that will help me when I face problems in the future, being able to think on the spot and discuss with those around me helped me to make better decisions.
Thirdly, I feel being on the ball of things is very important. In project management, we need to be on top of all things efficiently, meaning, we need to be either a step or two ahead on things which we are supposed to do. We do not know when clients may come back with changes and requests and we need to cater time to do those things. Planning and having a timeline is very important so we know the progress of thing. Being a rather organized person, I do clear tasks assigned to me quite fast before I forget about them. This has really helped me to become up to date with my work and be 1 step ahead of the clients. It helps me to free up time to do last minute changes/requests submitted by customers and I am more able to schedule what I need to complete in a day.
Elson: Overall, it's about managing the available resources and constraints to deliver promptly to managed expectations. At the fundamental level, timeliness, work ethics, teamwork and a firm foundation in IT and interpersonal skills are what contribute immensely to a happy workplace and project success.
Nikole: The first thing that is important is having tactful communication. As much as we would like to accommodate all the requests of our clients, we must be firm in taking on the devil's advocate role to contradict unwise change requests and reject unreasonable demands. However, at the same time, tactful communication is essential in order to maintain a positive relationship with clients.
Also, in this job scope, it is necessary to always plan for uncertainties. It is vital to always cater for flexibility and adaptability in the development of a solution, in anticipation for unforeseen changes. It is a norm to face with fickle clients who present us with constantly changing requiremenWorking within constraints
As a project manager, it is important to be able to manage and work within constraints such as time, resources, scope and budget. We just have to learn to adapt and adopt.
Q: Give your top 3 advice for any others looking for or starting an internship soon?
Suet Ting: Know of your learning objectives you wish to achieve. Align your learning objectives to the respective job offerings. Get to know the job in a deeper detail during the interview and clarify doubts.
Elson: To share what my career coach has taught me, looking for a job is not the same as applying for a job. You apply for a job when you are ready. Hence you need to start looking for a job or an internship way back in advance. You need to understand and consider both your credentials and limitations, and the available opportunities on the job market. Second, your first impression starts with your cover letter and resume, so do put in effort to prepare a confident yet honest application to every job that you are keen to take on. Lastly, look forward to your newfound job or internship and enjoy your time on it!
Nikole: Identify your internship priorities/objectives. Identify your preferred type of prospective employer. Clarify any doubts you have before accepting an offer, such as the job scope and expectations.
Q: Would you recommend your internship at iFoundries to a friend (why or why not)?
Suet Ting: Especially for friends who are interested in digital marketing and project management, iFoundries' warm, conducive and open learning environment will give you a very good insight as to how the industry is like!
Elson: Definitely. This where I solidified what I've learnt in school, began my career and grew my professional network.
Nikole: Yes, I would definitely recommend iFoundries to anyone looking for an opportunity to experience the true workings of a digital agency!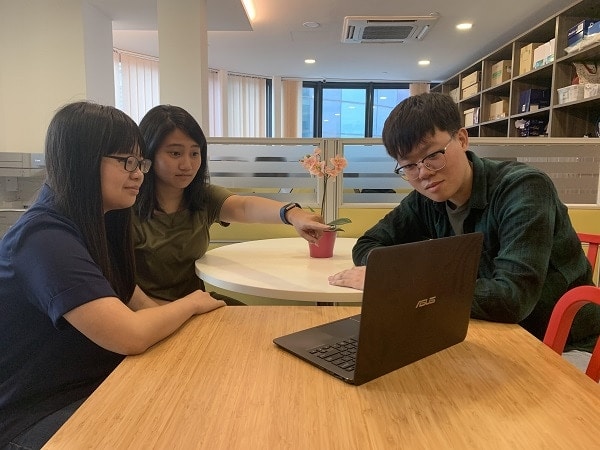 We will be missing our interns Suet Ting, Nikole and Elson dearly, for they have not only shown great attitude and positvity, but have also added much joy and life to our teams! We wish them the best in their studies and in all future endeavours!
iFoundries offers great learning opportunities through flexible internship programmes. If you are keen, please check out our Internships page. We look forward to hearing from you!