A customer relationship management (CRM) platform is an important software companies use to manage interactions with their prospects, leads and customers, store information on and automate processes that drive customers through the marketing and sales funnels according to the customer journey.
In the past, companies store physical customer data in files and paper spreadsheets in order to manage and track customers relationships. These manual data storage often lead to missed business opportunities due to its disorganised and time-consuming administration.
In this day, every business needs a CRM in order to strengthen customer relationships, and needless to say, good relationships with customers is the cornerstone of every business. A CRM promises efficiency in the management of customers' ever shifting of desires and behaviour, hence bolstering revenue when meeting the right expectations of a customer or lead.
However, most firms fail to reap the benefits of a CRM, failing to leverage it in the right ways, some fail to choose the right CRM platform or implement it wrongly.
In this article, we discuss how your CRM should work in combination with various digital marketing aspects in the campaigns you launch. If your business isn't leveraging your CRM in the same way, it's time to rethink your strategy and forge your CRM investment into a healthy revenue.
CRM stats you need to know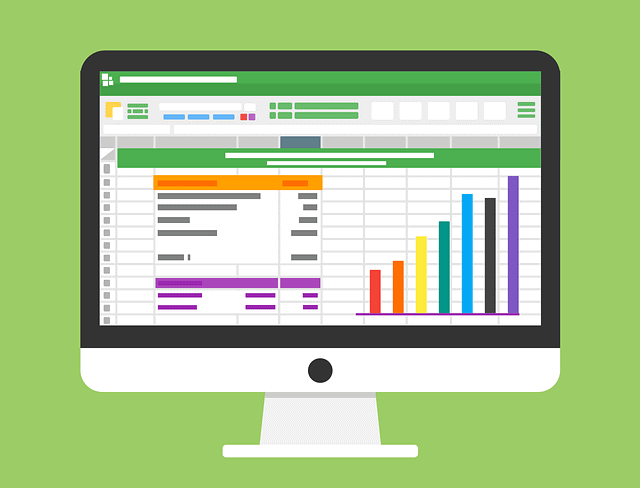 91% of businesses with over 11 employees now use CRM, compared to 50% of those with 10 employees or less.This growth was in no part down to how effective its users found it to be. With 74% of them saying that CRM software has improved their access to customer data.

(Superoffice, 2019)

CRM software is now the biggest software market in the world and the growth isn't slowing down. In fact, CRM is now expected to reach more than $80 billion in revenues by 2025.
A recent survey revealed that for companies that use a CRM, the average return on their technology investment is $8.71 for each dollar spent.

(Nucleus Research, 2019)

Businesses that leverage CRM software see sales increase by 29%, sales productivity increase by 34%, and sales forecast accuracy increase by 42%.

(Salesforce, 2019)

Using CRM software can increase sales conversion rates by up to 300%.

(Cloudswave)



What are the signs that indicate you're not using your CRM properly?

You've established good traction with your leads, but you're still unable to prioritize the good ones

Duplicate data is a common problem, and that doesn't help you cut on administrative work

You can't create value-added portfolios of your customers

Most of your routine tasks are not yet automated

Delivery is slow and inconsistent

You have trouble assigning tasks to the most competent agent

Your reports are pretty basic (and often inaccurate)

Your CRM tells you nothing about the health of your business
(Source: Finances Online)
How Your CRM Should Work
Your CRM releases its full potential when paired with other marketing tools. When these tools are leveraged correctly, it will save you so much time and money, helping you build the satisfactory customer experience you need.
Your CRM is your single source of truth — it connects all of your customer information and allows you to take strategic action.
-Hubspot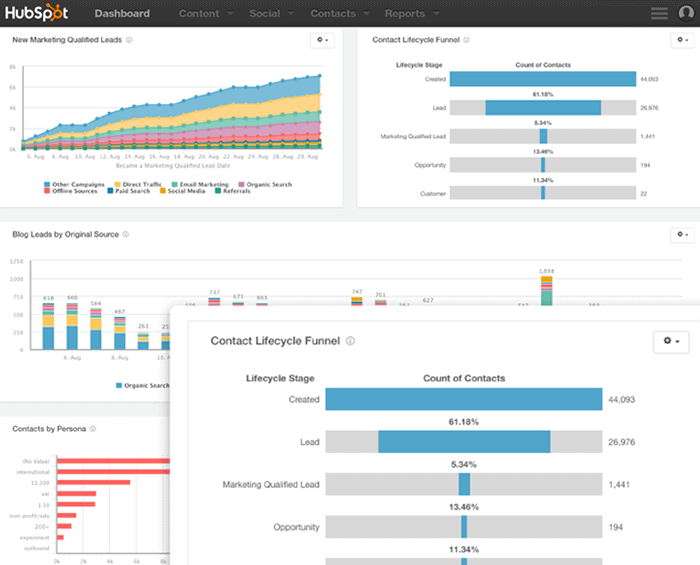 CRM and email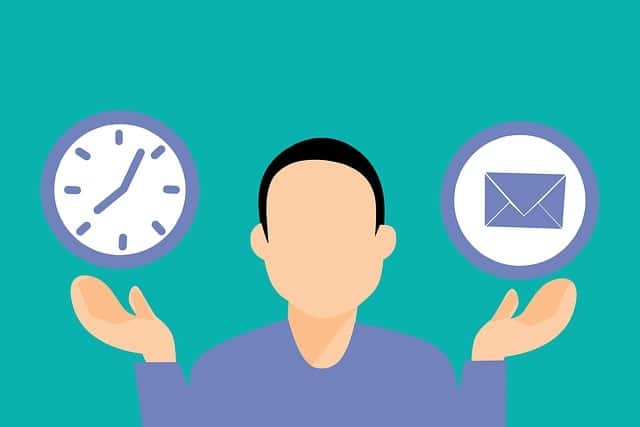 Your CRM tool when working with an email marketing tool will allow you to personalise messages that you send each email recipient to only receive information that they are relevant to them. You can send them promotions, offers, informational blogs that direct them to landing pages that will interest them based on the CRM data you have collected.
When your email is connected to your CRM, you save the hassle of manually having to export and import your contacts lists, keeping them live and up to date. If you manually export a segmented list from your CRM and some of your contacts opt out from your emails, chances are that if you do not update your email system in time, you will be confronted with human error mistakes and your opted out contacts will still receive your next email blast- much to their annoyance and also leaving them an irreversible bad impression on your company's inefficiency.
With a fully integrated system, you will be able to skillfully market to the right contacts with the right message, and most importantly, with minimal effort. With your CRM's data, you will be able to segment your new prospects into new segmented email lists for targeted blasts when they move along the different stages of the customer journey, as shown on the interactions they have recorded on the CRM.
CRM aligning sales and marketing
Research has shown that one of the biggest problems with companies is that their sales and marketing teams do not align.
Marketing and sales departments often set their strategies, and goals, separately from each other. A common problem is a lack of alignment around product pricing and sales force compensation strategies. This both demotivates salespeople and inadvertently encourages them to sacrifice company profits to meet their own goals.
(Harvard Business Review)
Sales and marketing should be using a CRM system together. CRM systems are designed to optimise customer and lead management in offices both for marketing departments and sales professionals to liaise on when they are setting up sales appointment and making real-time updates at every interaction point with a client.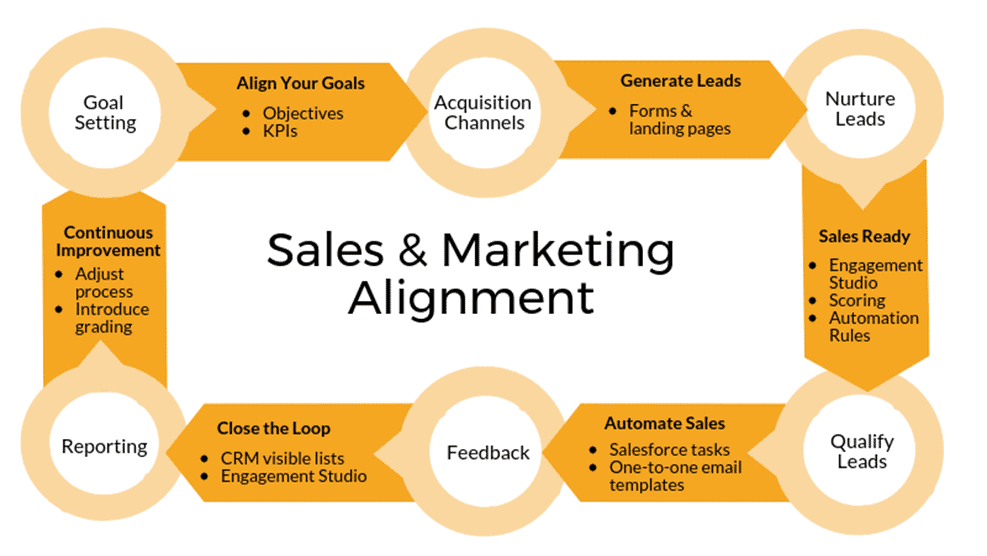 (Source: Nebula Consulting)
When a CRM software is well-shared with both marketing and sales, they enjoy the access to all of a lead's contact information and interaction with the brand. Most companies spend 30-40$ of the revenue on sales and marketing. If these important departments can align themselves on the same side of the coin and coordinate actions based on accurate information that both have real-time access to, they can optimise profits for the company and recoup great ROI.
CRM advertising
Using a CRM to improve your search marketing will bring your surprising results. When you take crucial data you have on your customers and apply it to search marketing, you'll be able to have ads that actually convert.
Customers expect all advertising messages to be personal and relevant today. Personalization and brand experience are increasingly becoming the deciding factor where a customer decides which brand to go with. Hence, mass-appeal advertising does not work in this time and day, marketers need a smarter strategy. Using a CRM for personalised marketing helps you leverage your customer data and create high-performing audiences. Being able to target a very specific group of people, you are able to create relevant ads for your audience, at their different buying stages, yielding you the targeted results you want.
For example, you can create a custom audience of all the contacts in your CRM who viewed a certain product. Based on this audience, you can then create an extremely specific ad that provides information about that product to propel them along their buyer's journey. You can then see exactly which contacts in your custom audience interacted with your ads, not just an aggregate number, helping you create even more relevant content.
This makes a big impact on your customers. Seriously. Think about how many ads they see in a day. How many of those do you think are actually relevant? By promoting highly targeted ads, your customers won't be surprised or frustrated when they see one in their feed. The ad won't feel promotional or gimmicky — it will be familiar and helpful because they've interacted with similar content in your emails, on your website, or in other marketing efforts.
(Hubspot, 2017)

(Source: Adtargio)
Ways to boost your Search Marketing with CRM

Here are a few examples of what you can do:
Offer ads for low-income vs. high-income customers
Create a list of customers with the highest potential based on CRM data and target them with search ads offering an upsell on products they are most likely to buy
Observe the actions your customers have taken (eg. repeat purchases, abandoned a cart, bought a niche product, and deliver highly segmented ads that address their specific needs)
Send geo-located ads based on the most recently visited shop location
Leverage demographic info to send ads that appeal to a highly specific audience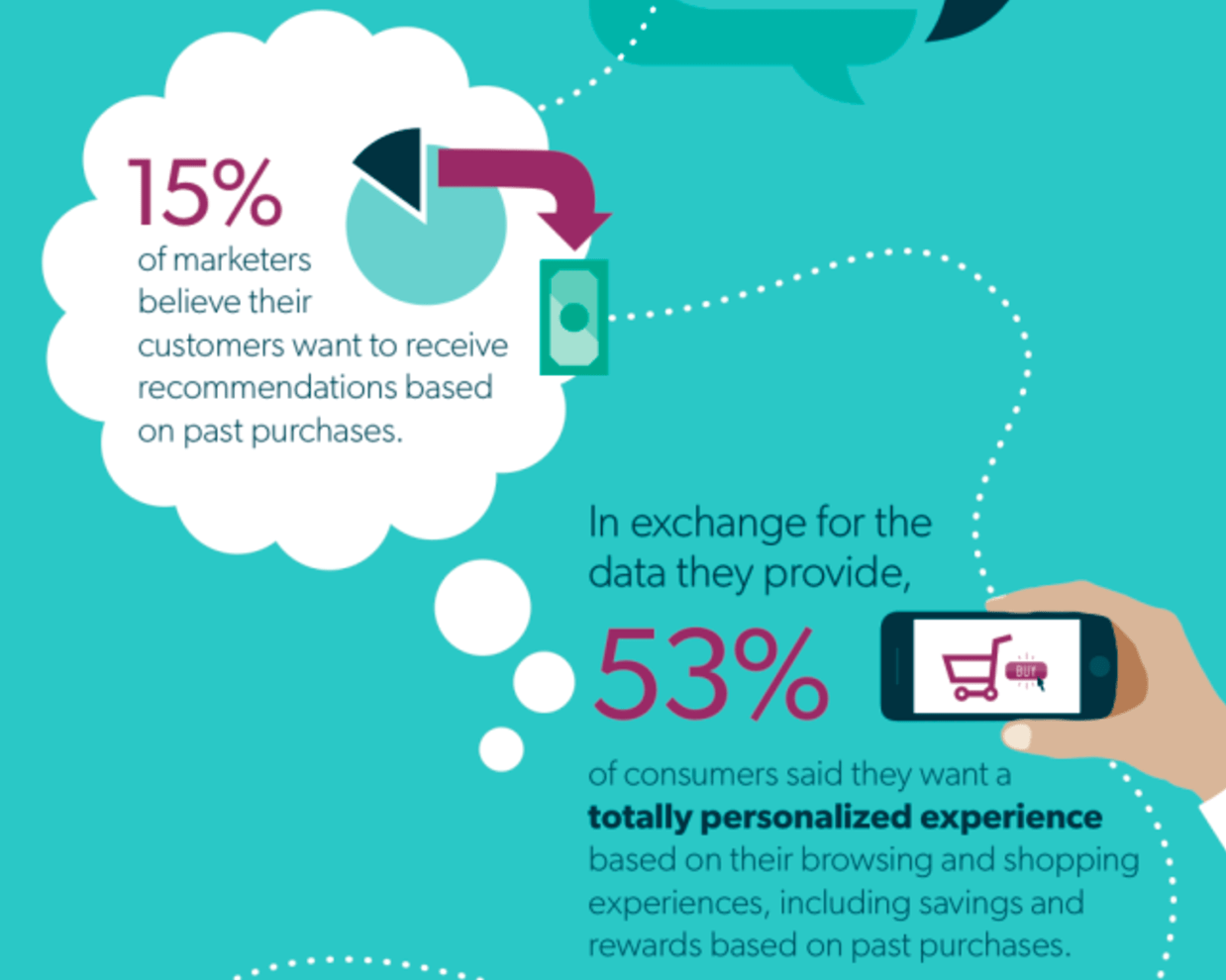 (image: Salesforce)
CRM and content marketing
You can't appeal to your prospect's content needs if you do not know them. You can't appeal to anyone's needs if you are trying to target the masses, with a one size fits all message, you will not get quality leads. A CRM allows you to collect data from social media, blogging, click through rates and use that to target your online content campaign. When new targeted content gets created with real data, it will convert visitors and prospects into a lead in the CRM. We will know what to do with these new leads and can keep track of the relationship that grows.

So, how can we all use CRM principles in our content production?
Monitor clicks, comments and traffic on the content you create. Use this data to create future content, determine the most effective promotional channels and publishing tools, and get content to the right people at the right time.
Be versatile. Multi-channel platforms give you access to different media genres. Get creative, using this wide range of content tools and techniques to create something unexpected, compelling and new.
Track user engagement. Know who, what, when, where, why and how people are engaging with your content, and use that knowledge to create better content that will further boost engagement.
Use data collected with your CRM to manage and communicate with customers, track their preferences and target them accordingly.
Most of all, change your mentality. Think of CRM as the tool that helps you get creative with content, which will, in turn improve your CRM.

(Contentmarketinginstitute, 2012)