Driving traffic to your eCommerce is just the beginning of it all. To increase your eCommerce sales, you need to improve your eCommerce page experience and work on a conversion rate strategy.

Getting a site visitor to take desired action on your eCommerce and converting them into paying customers is every business owner's goal. How do we then boost this with success?
Conversion rate is the number of conversions divided by the total number of visitors. For example, if your eCommerce site receives 400 visitors in a month and has 60 sales, the conversion rate would be 60 divided by 400, or 15%

Conversion rate is the most important metric you'll need to watch as you plan on building your business and increasing revenue.
Benefits of having a CRO strategy
Conversion rate optimisation compels you to understand your customer behavior while improving the marketing strategy and decision-making. These are among the most valuable components for eCommerce to max out their return on investment (ROI).

Optimising your conversion rate can increase revenue per visitor, acquire more customers, and grow your business at a rapid pace.
CRO has plenty of benefits for eCommerce businesses, like:
Learning more about your visitors by doing experiments and testing
Making data-driven decisions instead of misguided assumptions
‍
Increasing your website profit rather than spending hefty amounts on advertising efforts
Get more traffic than your competitors

Lower your customer acquisition costs

Increase your business ROI

Improve site structure & content quality

Better business exposure & brand value
Below are typical conversions for eCommerce websites:
A successful checked-out purchase

Added products to a cart

Added items to a wishlist

Email signups

Social media engagement

Or any KPI your company finds valuable
Crucial ways to increase your eCommerce's conversion rate for more profit
Prioritise understanding your consumers' behaviour
Before forming any marketing-related strategy for your eCommerce business, you need to study your target audience, their motivations, behaviour, buying trends, and interests. Creating buyer personas involves some research and time, however, it will pay off when you are implementing any strategy moving forwards, as it's data-driven and enables successful and accurate optimisation on your eCommerce platform.
To gain insights into consumer behavior, there are plenty of cookies and analytics tools for you to leverage. Google Analytics is one such example. You can set up eCommerce events to collect information about the shopping behavior of your users. This function enables you to quantify your most popular products and see the influence of promotions and product placement on revenue.
Optimise your site speed
Statistics have shown that websites and eCommerce now have only 2-3 seconds to capture leads. If your site takes longer to load, at least about 50% will leave your site immediately. A recent study says- 57% of customers left a slow eCommerce site and then made their purchase from a competing retailer.
Use Google PageSpeed or any other online tool to identify your site's baseline speed. Get insights on a complete list of the things you can improve or fix to speed up your site both for desktops and mobile devices.
Use high-quality images and videos for product pages
The challenge for online shopping is that customers don't get to see and feel the real thing. With throngs of competition online, with identical or similar products, the best thing you can do for your eCommerce site to stay competitive is to upload high-quality images and provide a seamless experience to enhance consumers' buying experiences.
Provide users with better visualisation of the products they want to buy, you will also be able to increase your eCommerce sales with more details and information you provide.
Mobile device optimisation is important for Google, hence it is also important to optimise the media content on your eCommerce that follow Google's guidelines and recommendations.
As part of the web core vitals, Google states that using optimized media formats like WebP, WebM, JPeG200, etc., instead of JPEG, PNG, or MP4. Therefore, it can help in improving the site's speed and performance.
Embrace Shoppable UGC
User-generated content is simply content generated by users. It is currently looked up to as the most credible form of content because it is based on the real experiences of the users and gives a realistic experience for new users to try out. It is content posted by users themselves with made reference to a particular brand.
With shoppable user-generated content, eCommerce brands can also enjoy greater reach and brand awareness. It will increase conversion rates as it offers a visual guide to what the product looks like in reality.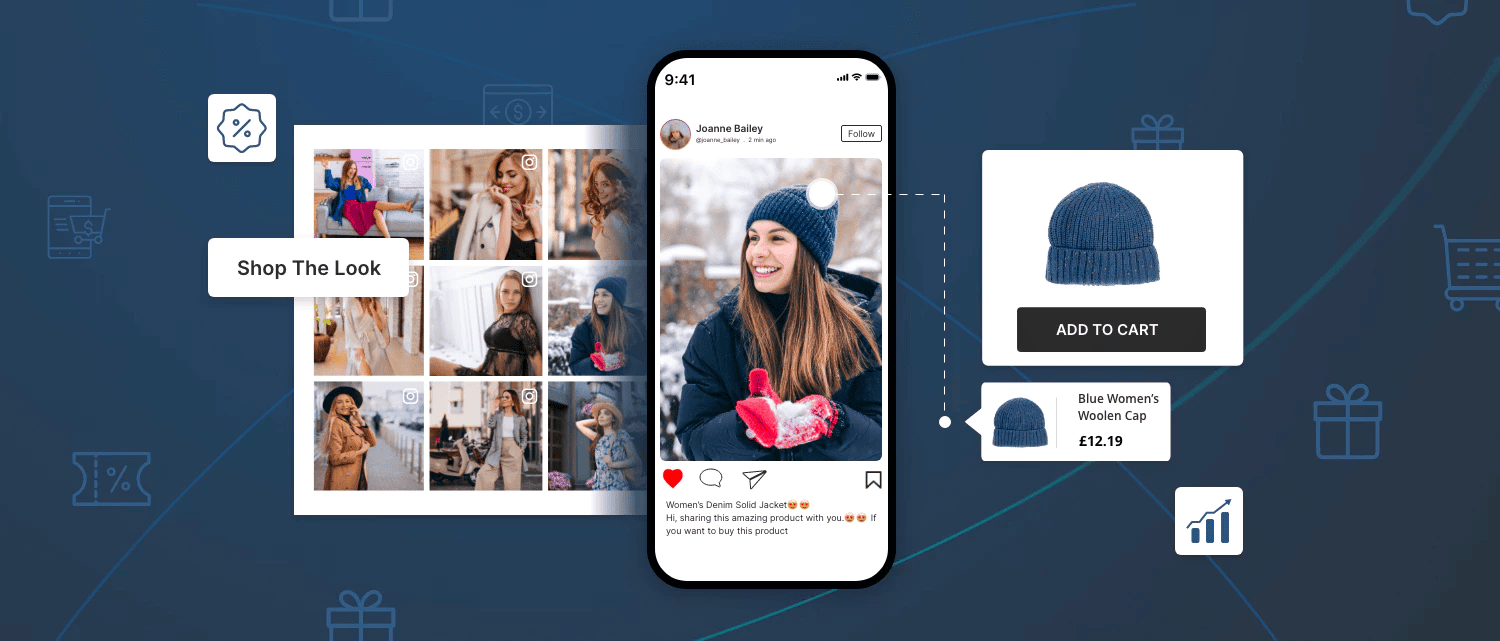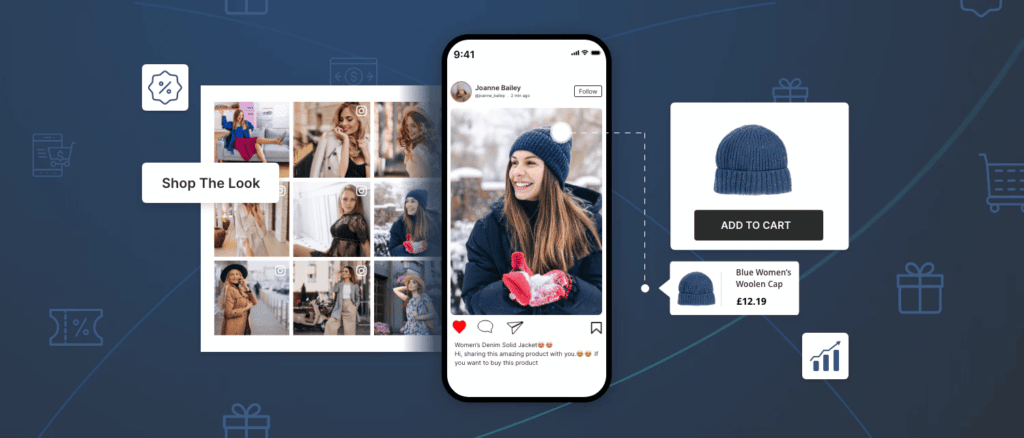 Install a shopping cart abandonment software
A lot of eCommerce businesses experience abandoned carts and miss out on an opportunity to convert these almost-customers. An abandoned cart software can help increase your conversion rates by recovering abandoned carts and turning more of your website visitors into paying customers.
Cart abandonment emails remind customers who've already provided their email addresses that they've left an item in their cart. Cart abandonment popups, on the other hand, encourage a customer to finish their purchase before they leave the site, with reminders of discounts.
Implement Upselling & Cross-selling
Cross-selling & Upselling are two latest growth strategies of eCommerce retail that will increase your conversion rate.
For a cross-sell example, encouraging a customer or prospect to purchase a complimentary item in conjunction with their initial purchase is proven to increase conversion rate. When a customer is getting a phone, recommend it alongside its accessories.
Amazon nails it with its "Frequently Bought Together" items which are based on the data of millions of customers' past purchases.
Upselling on the other hand is selling a higher level of service or product to the customer. The upsell version should be an improved service or upgrade of the product you formerly put out.
Simplify your checkout process to ultimate seamlessness
Other than free shipping, another way to improve conversion rate towards the end of a shopper's purchasing journey is optimising the checkout process.
They should feel that purchasing with your eCommerce platform and checking out is a breeze, with trust that it is secure.
A troublesome checkout process will lead to a high bounce rate and cart abandonment. Therefore, your checkout should be lighthearted with minimum clicks and information-filling.
Constant SEO optimisation of your eCommerce
New users need to be able to find your eCommerce store. SEO is crucial for optimising your eCommerce pages and their content. People need to be able to find your store when they search for relevant keywords on the search engine results page (SERP).
Any SEO agency in Singapore will recommend doing on-page optimisation and a consistent effort of updating relevant keywords and backlinks to help your site get more exposure and rankings in SERPs.
Bring to attention pages that are high-converting
Naturally, some pages outperform others. Studies show that even very successful and well-established sites have specific outstanding pages that are bringing in traffic and conversions more than other pages. Focus on those high-performing pages that you can track from Google Analytics and optimise them. Build marketing campaigns around these pages.
Show reviews as proof
Reviews are everything. Brands need to build trust, especially in such a competitive eCommerce space. The best way to assure your visitors that your product is worth buying is by listing reviews.
According to a study conducted by Nielsen, 84% of consumers trust recommendations from friends, family members, and peers over any other type of marketing or advertising content.
70% of online shoppers are found to check out product review pages before making a purchase.
Encouraging and incentivising reviews and social proof will be well paid off, as it typically leads to an increase not just in conversion rate, but also in overall revenue and retention as well.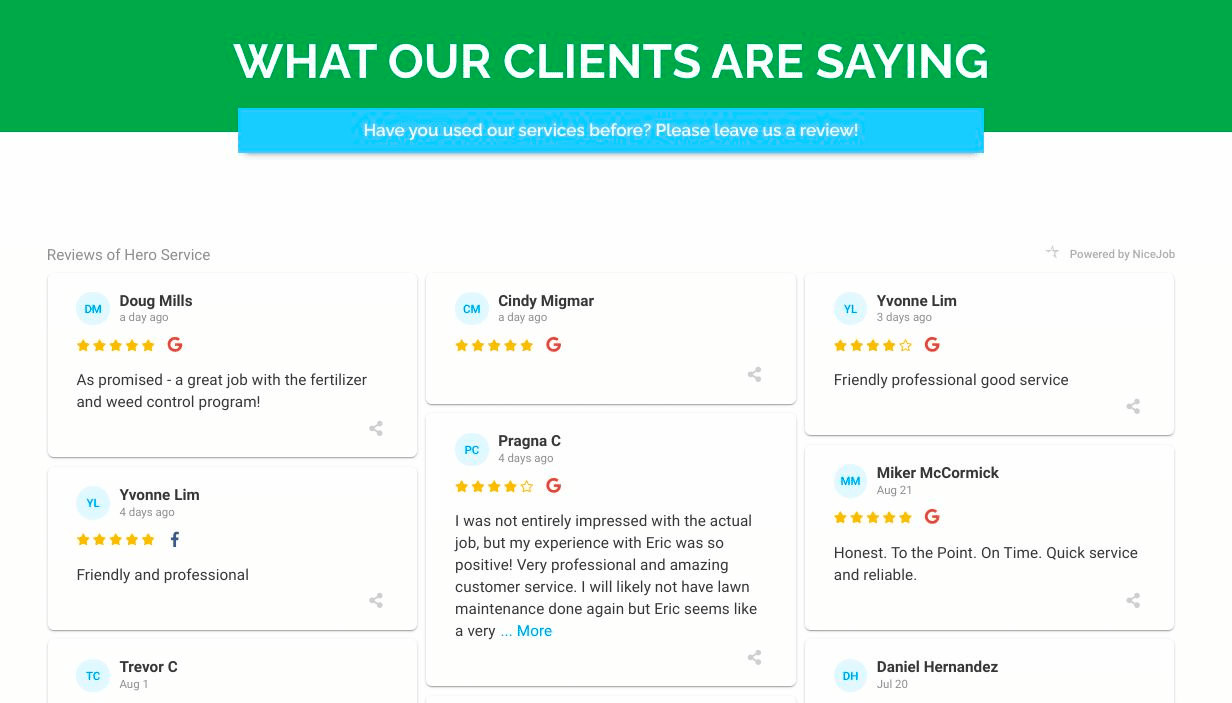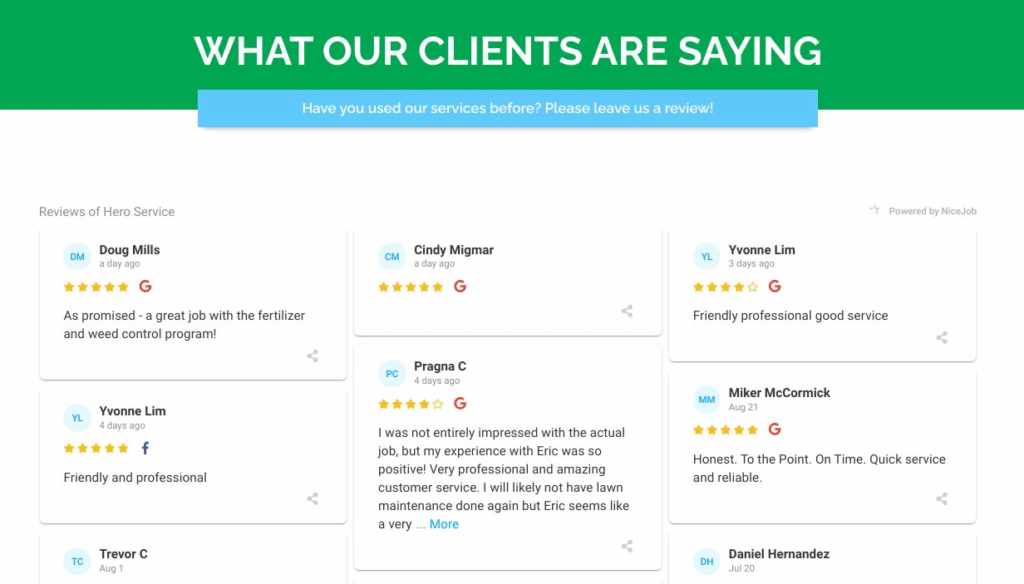 The detailed strategies listed above are a few of many that are proven and guaranteed to help you to increase your eCommerce conversion rate.
However, there might be more complex and prevailing issues that are industry-specific that are pulling your eCommerce conversion rate down. In order to fix that, you may need a digital expert to audit your site for technical issues.
With the above-mentioned strategies, you can research and find areas of improvement for your eCommerce platforms. However, the best strategies to increase eCommerce conversion rate are best left to the eCommerce website design experts.
There might be many target groups, new technology, and revenue channels that you are not aware of, or haven't explored yet.
We hope this guide can help you to understand the eCommerce conversion rate benchmarks, contact us if you want a perfect and successful execution of these strategies.