With more than 10 years experience in Web Application Development including Business Analyst, Andreas spends his days defining and reviewing new systems and projects for proper implementation.
He also collaborates with professional technical leaders and peer teams to develop acute business strategies, and long term plans for any application development.
Andreas has education from The Ohio State University with a Computer Science and Engineering major, and 3 years of managing in-house and outsource teams.
Not only deeply respected and adored by his subordinates, Andreas believes in building a real team and maintains a humorous, light-hearted relationship with all his members who are never held back by low expectations or ego under his delegation as a caring and effective leader.
There's never a dull day for Andreas, and he's always seen at work with a smile or joke.
In this casual interview, Andreas describes what motivates him to stick by a career in the IT industry for over a decade, shares what are the rules he truly believes in for change and growth and discusses personal beliefs on how he will not change the core of who he is to succumb into a prescribed notion of what a typical leader should be.
Q: Hi Andreas, congratulations on your 10th year tenure in iFoundries. Can you give us a summary on how this journey has been for you, growing with the company through this whole decade?
It has been challenging, I constantly need to upgrade and push myself to the limit in order to be at the best in my career, I have to be refreshed on how to handle new difficult requirements that happen so often in this industry, keeping clients happy at the same time.
Through these experiences, I gained so much knowledge and honed many valuable soft skills eg. in team management, time management and project management.
Managing people is the toughest part of the job, you need greater patience and understanding.
From personal experience, people excel when their overhead or immediate supervisor supports them, it increases their empowerment and accountability in a team and also increases their capacity to learn and perform. I hence do my best to cater that to my team members.
Q: As an application development manager, what are some management challenges you face today leading a team that was different in the past?
It doesn't make a difference if it's now or back in the past, the challenges of handling people remain.
When I assumed the role of a manager handling a bigger team for the first time back then, it was a big change for me, and with change comes challenges. Overcoming challenges helps you to learn, grow and develop. Having perseverance is a big part of being a leader.
Every team is made up of very different individuals who have strengths and weaknesses, understanding and accepting that as a team leader then coagulating the group to make up for each other's shortcomings will boost morale and see success.
Secondly, I find Team Resource Allocation to be highly important too. I would need to understand the priority of the tasks between projects including the team skill-set to clear the task in stipulated timelines.
When managing resources effectively, I also try to take into account the work/life balance of my team employees.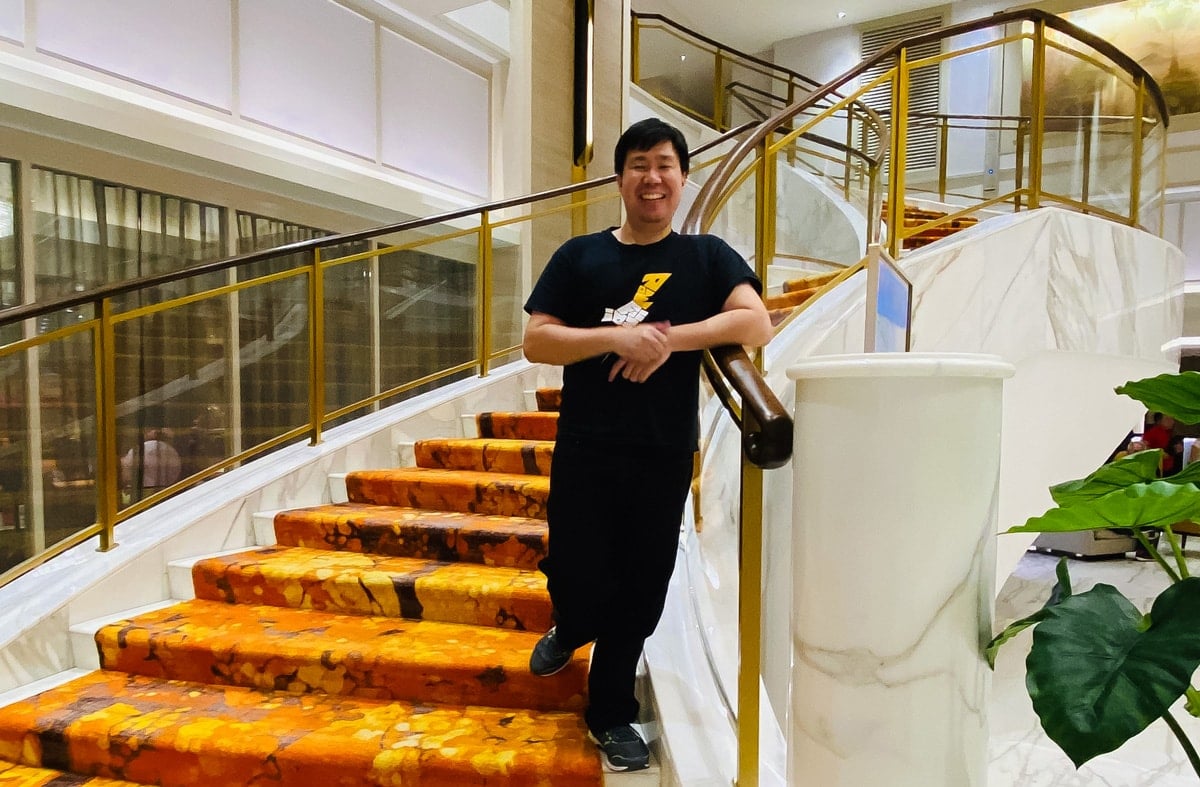 Q: Martech is evolving at the speed of lighting. How do you keep up with trends? What do you predict martech to be like 5 years from now?
A: Exponentially increased. There will be increasingly more up-and-coming Martech software and technologies transforming Marketing and the Internet.
In order to keep up, you need to be knowledgeable. It would be great to draw relevance and first tackle real-world problems your industry/ business face when deciding which direction of Martech software you want to engage in- because the options will be endless 5 years from now.
Also, we need to get ready for an AI-enabled future. The adoption of AI is going to change the nature of work, empowering the ability for autonomous operation of all types.
Big Data.
Is it a wonder that data scientists are among the top fastest-growing jobs today? In the next 5 years, playing a huge role in big data, machine learning is another technology expected to impact our future drastically.
Q: What advice would you give to budding tech programmers and fresh grads who want to pursue a rewarding career in application development?
1) Setting goals whether they are technical or aspirational ones for personal growth is essential to making progress as a software engineer.
2) Always hunger and thirst on Real World problems within web applications.
3) Know this- Good teammates have a huge impact on your early career.
4) Code everyday, you will pick up skills that simplify your work.
5) Never run away from technical issue. Tackle it with your team.
6) I once read this and it stuck: Great developers have "the ability and willingness to admit when they do not know."
Q: What is your secret to keeping your career passion alive, and also being able to stick with the same company for a whole decade?
1) I never felt like I was working alone, I realised with the right team we can solve problems that seemed impossible earlier on, you just need grit and perseverance.
2) Never be shy about asking for help. Be open to new things.
3) I always remind myself this: You are the "man in the middle" and any failures are going to belong to you, even if the cause is something beyond your control. You need to keep good and open relationships with the people involved.