Search engine optimisation needs a constantly evolving and updating of combination strategies that help online businesses keep up with google ranking. At iFoundries, our SEO experts are on their toes, constantly keeping their knowledge up-to-date in order to help clients optimise and achieve their campaign goals successfully.
Here are the top 5 factors we have identified that businesses in Singapore need to follow for a better ranking on Google in 2022.
How does Google know how to rank a page?
Search engines have a clear-cut goal. They aim to provide users with the most relevant answers or information.
Search engines' algorithms choose pages that are the most relevant to users' intent and query in order to find the most relevant, authoritative, and credible ones, ranking them in deserving order.
And what do we mean by deserving? In order to serve the right information to users, search engines consider these 2 factors in a nutshell.
Relevancy: They rate the relevance between a search query and the content on a page through topics or keywords.

Authority: Measured by a website's credibility on the Internet. Google assumes that the more well appraised a page or resource is, the more valuable its content is to readers.
Search engines keep their complex algorithms a secret. But over time, SEOs have identified some of the factors they consider when ranking a page. We identify these factors and combine them into an SEO strategy.
What Really Matters For SEO This Year
Content quality & length
Even in the year 2022, content is king. When it comes to google ranking, the quality of the content still triumphs as the most important factor.
If your content covers a broad spectrum of highly related subject clusters, Google will see your content as credible and informational, bringing your content up in rankings.
Adding visual content to explain and index them to add credibility. Although the length of content is important, always note that quality is more important than quantity.
There are no hard and fast rules regarding content length, however, having a fair length according to the points that you cover has a better chance of bringing your content up in ranking. Some marketing gurus argue that long-form content does better. We say relevancy is key.
Also, it's good for content writers to note that new and interesting topics make everything better.
Cut through today's noise.
Google is always alert on picking fresh content for higher ranks, as newer articles generally contain the latest update of information.
Google Freshness Algorithm was rolled out in 2010 and has constantly favoured new content over the older ones, and Google never looked back.
Establish link-building practices
Links are connectors between web pages. When a website connects to yours, the link is called a backlink. The more backlinks your website has, the higher it will rank on Google due to increased brand authority which is the backbone of any SEO strategy.
However, because there is a lot of spam and unreliable information online, Google has a way to credit different links differently eg. if they are credible or sponsored.
When looking for link-building opportunities on your own website, always look for high-authority websites to improve your ranking, credibility, and traffic.
Here are some link-building tips:
You can use Ahref's Backlink Checker to see all the pages that link to a top-ranking page on Google and propose your content as a better alternative to link to.
You can also link up pages within your website and create internal links. Internal links can help you boost the SEO of a particular page if many pages on your site link to it.
Remove dead links that are no longer active and return error messages when you click on them. Having these on your site can cause your site to be penalised.
Other great link-building options include mentions of your website or joining a thought leadership group. Providing an opportunity to network with like-minded peers, and joining a professional community can be part of a regular SEO campaign and link-building budget.
(Forbes, 2022)
Target accurate keywords
In 2022, Google is working hard to identify the right intent behind a user's search, irrespective of the type of queries.
Hence, identifying keywords is an evolved process. They are no longer just words and phrases that are relevant to a customer's search query. Firstly, when doing keyword research, ensure that have identified who your target market is, what their motivations and needs are, and different ways they'd communicate those needs.
SEO work starts with discovering what phrases potential buyers enter into search engines. However in 2022, regardless of the content format be it video, blog, or web content, keywords are formulated alongside deep research on users' intent while considering the stage at which your consumers are in the buyer's journey.
Understanding search intent more intelligently will elevate keyword research to a modern, successful search strategy.
Local SEO & Local search results
Google has an algorithm that gives priority to local search results in ranking. For example, if you search for a product online from Singapore, most likely the results would rank the marketplaces in Singapore at the first few pages and at the top positions.
Search engines rank businesses by relevance and location-based results. They focus on delivering specific information to users that they immediately can act upon, targeting primarily smartphone users.
If you run a local business, Google allows you to position yourself in front of potential customers in your area when you use local SEO.
46% of Google searches are for local businesses. They look for vendor suggestions, and even specific business addresses. Effectively, they act on this information. 72% of searchers visit a local store or company's premises within 24 hours of the search. This shows how effective local SEO is for business.
Keywords are essential for local SEO too. However, one additional element of on-page optimization is the presence of a company's name, address, and phone number on a page. In local SEO, we refer to it as the NAP. It's also useful to note that Google assesses authority in local searches not just by links. Reviews and citations (references of a business's address or a phone number online) play a part in determining its authority too.
Last but definitely not least, the information a business includes in Google My Business plays a huge part in its rankings.
SEO Automation
Automation the buzzword of 2022. Similarly automation of SEO practices whether technical audits, competitor analysis, or search intent analysis has become even more prevalent in 2022.
Agencies, at least the more advanced ones will look to spend more budget on automating technical audits, analytical tools, and other areas of research to be more intelligent.
This year, marketers should leverage SEO automation for quality assurance as to the pace of SEO increases and changes so rapidly. SEO professionals are dealing with ever larger and more complex sites.
The need for better automation to overcome gaps in technology, skills, and resources to be able to scale execution is rapidly passing from a 'great to have' to a necessity.
The challenge is reducing the time from data acquisition to insights to action. SEO pros (and the tools they use) will need to invest significantly more in developing automation in the year to come.
With that, SEO pros and content creators should be investigating their options for automating content creation.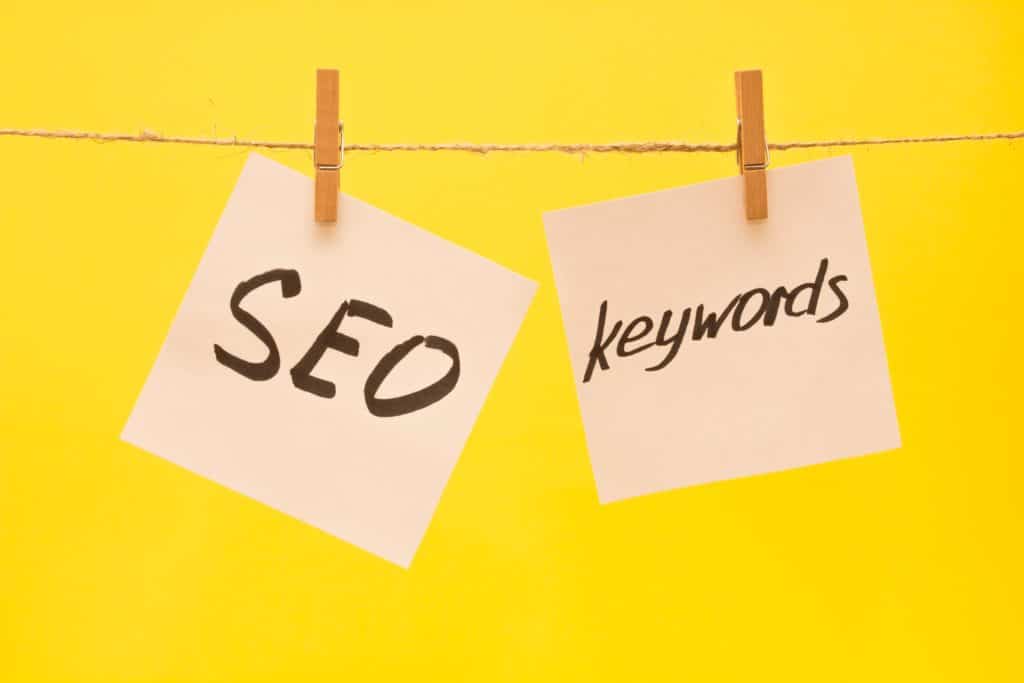 Outsourcing SEO to an Agency
Okay, even with the tips above, we recognise that SEO especially in 2022, is an expert's game. Besides, you may decide that your team is at its at full capacity, and it's too much budget to hire an in-house SEO specialist.
The best way to have your SEO strategy covered is to outsource SEO to a reputable agency.
An effective SEO consultant will be highly qualified to bring you organic traffic, leads, and conversions.
Investing in SEO can bring you long and abundant benefits, short and long term. You will benefit from an organic search strategy for your business, and in the future, paid search engine marketing (SEM) services like Google Ads for sales and leads.
We're here to answer any further queries you may have! Contact us here.