The whole of 2020 was rife with a pandemic, uncertainty, disruptions, and a new emerging digital landscape.
Have you all been keeping up?
What new updates will Google unleash at us? And are you all tapping on the eCommerce "boom" fast enough? We know the world will unlikely return to "normal" and are our adjustments ready for the new world?
The point is, at the start of year, marketers should redefine their goals, scrutinize performance metrics, and KPIs. To survive and thrive again, we must be nimble and adapt new strategies quickly and precisely.
Leaders today can learn from the lessons and triumphs, in hope that they might bring fresh ideas to the company, which could possibly have been affected during the pandemic.
Marketers need to not only be creative people but equally importantly- analytical people.
We hope businesses start critically thinking about how to improve their digital marketing strategy, after seeing how imperative digitalisation is in 2020. We surely can draw out lessons from the past year on what would have worked best, along with assessing the market on what is going to be this year's more influential trends and channels.
Let's get ready to disrupt going forward.
2020 Digital landscape in Singapore
The coronavirus outbreak has made an impact on Singaporeans' online shopping behaviour.
20% of Singapore residents admit that they're spending more time shopping online due to the COVID-19 outbreak.
These are what Singaporeans are shopping more online:
Alcohol: 5%
Chocolate: 5%
Clothes: 14%
Cosmetics/beauty products: 12%
Entertainment items (e.g. books, films): 9%
Food/grocery products: 32%
Gifts for other people: 5%
Home appliances/furniture: 7%
Home/garden items: 4%
Household essentials (e.g. household cleaner, toilet tissue): 25%
Personal care products (e.g. toothpaste, shampoo): 22%
Treats for themselves: 14%
Vacations to take in future: 4%
According to a recent study, Singaporeans spent an average of $113 online per person from January to June last year, it also shows a 51% increase in items purchase as compared to 2019. About half of Singaporeans, when polled agree that their online shopping habit will persist this year.
Based on this digital landscape, businesses should move towards the great acceleration of e-commerce, with COVID-19 being an unexpected catalyst for e-commerce's entire growth timeline and infrastructure.
Most recent type of info and content people in Singapore want
As of April 2020, Singaporeans are interested in the following types of information:
Financial advice: 25%
Ideas for things I can do at home: 24%
Information about how I can volunteer to help: 15%
News stories on things not related to coronavirus: 21%
Positive/feel-good stories about reactions to coronavirus: 32%
Tips on how to stay active/healthy: 35%
Updates on the situation

in my country: 62%
my local area: 41%
in other countries: 50%
With this new information, many organizations find themselves being cautiously optimistic about the future. In a pandemic-driven digital landscape, it's more pertinent than ever that all businesses re-calibrate their target audience with useful data and predict if this behaviour will again evolve in the near future.
If your business hasn't begun building a digital presence, you might be missing out on an incredible business opportunity, Digital marketing is the answer to getting your brand in front of thousands of new potential customers, and businesses can no longer ignore that.
While there are certainly new trends and technology to account for, what you'll by and large find is that a lot of these marketing strategies and trends aren't necessarily new, but they're evolving in significant ways that would impact your business.
5 Digital Trend Predictions For The Singapore Marketing In 2021
1. QR code Technology
QR Codes, was assumed to be a dead relic of the early 2000s, however, found a new awakening in the midst of the pandemic, especially in Singapore, kick-starting a series of new trends and endless marketing potentials.
The reason for the resurgence of QR codes is due to overcoming the hurdle of downloading a separate app as the average Internet speed has increased vastly, which allows consumers to scan QR codes at lightning speed and at ultimate convenience. High-speed internet is accessible to 90% of the global population today.
With such expansive technological upgrades, QR codes have gotten a new lease of life and brands should be taking notice.
Internationally, Porsche, Instagram, Taco Bell, L'Oreal have all dabbled in QR codes and seen impressive results.
For a long time, China has used QR Codes as a way to filter visitors at checkpoints. Today, Singapore is using QR Codes to ensure contact-less visitor entry and to facilitate community-driven contact tracing.
WhatsApp, Google Chrome, and Instagram have also jumped onto the QR code bandwagon making it even more popular amongst audiences across all boards, elevating the social media experience via touchless technology.
Across the globe, QR Codes are being used in contact-less delivery, contact-less pickup, and most importantly contact-less payments.
Given the increase in demand for a safe way to keep consumers engaged, the QR Code market is expected to see a massive surge.
How do we incorporate the resurgence of QR code technology into marketing and direct users to advertiser's websites/ e-commerce to speed up sales conversions?
For example, you use QR codes to:
Direct clients to your resume, LinkedIn profile, or website.
Use a QR code in a direct mail piece, business card, or postcard to provide a discount.
Give customers an inside look at your new Facebook promotion.
Share a digital menu for your restaurant, food truck, or catering company.
Direct users to download your app.
Take them to a page with more detailed information that wouldn't easily fit in a print ad, such as a product sheet or pricing list.
Deliver step-by-step instructional videos or a printable setup sheet.
Have the QR code send a tweet when scanned, or check in with any location-based app.
Let them enroll in an event such as a webinar.
Use the QR code to let customers send themselves a reminder via SMS.
Link them to a special "exclusive" YouTube video.
Deliver AR content
(Neil Patel)

2. Social Media Groups Gain Credibility As A Resource
In social media, there always seems to be some discrepancy between news and its credibility because it is easy for any person or entity to share or present information on social media that may be skewed or deceiving.
However today, with users being more experienced and knowledgeable, social media groups have emerged as a popular channel to foster conversation and connection among members.
If a group has limited or no public visibility, it can provide an environment where members may feel more comfortable expressing themselves and sharing.
Hence, marketing to discussion groups would be the best channel to reach out and connect with highly targeted audiences – those who have a greater likelihood of interest in your products and services. The following will give you an insight into the best practices on how you can effectively use this channel for your business.
However, remember that your audience may have different expectations of content on one platform vs another. Choose the right platform to host your group and create unique content for them in that space.
Social media platforms such as Facebook and LinkedIn offer members the opportunity to establish and join groups of people online. Here are examples of the factors that could cause people to want to join together in groups on social media:
Common Background: Family groups, ethnic heritage, former classmates.
Qualifications: Job function or title, alumni status.
Interests or Hobbies: Sports, causes, hobbies, pets, political affiliation, religion, work-related topics.
There are so many benefits to using social media groups for brands, but here are a few major ones for social media marketing that you should take note of.
Gathering Useful Audience Insights
You can gather real data about your audience's interests and behaviors by simply listening to the conversations being had in the group.
Building Relationships, Community, Engagement, and Trust
This is an opportunity to show you care as a brand and foster a meaningful engagement with your target audience. You can use this space to have more direct, one-on-one conversations with your audience to build those relationships.
Discovering New Ideas for Content
You can use the member feedback, new knowledge you gain about your audience and content shared in the group (UGC) to help you create better content for your other social platforms.
Networking Opportunities
More than just offering a space for people with common interests, members and brands can connect with others and build their network.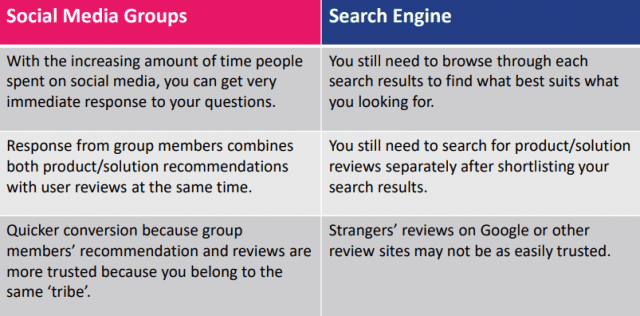 3.  E-commerce Explosion
The companies that managed to keep their heads above water in 2020 are the ones that already had strong omnichannel systems in place.
They built goals with the future of omnichannel in mind, recognising the importance of a seamless online and offline experience, and are now ahead of the curve.
Consumers have gone completely digital-first–buying everything from groceries to furniture online, and a lot of companies are trying to catch up and keep up with demand.
From the list of successes and failures of brands and companies we've witnessed in 2020, it's time for all business owners to acknowledge that omnichannel solutions are a must.
Having a seamless e-Commerce strategy that ties well with your brick and mortar business should be the focus of your business strategy in 2021.
E-commerce is set for global domination. It is already happening and are you keeping up?
Your e-commerce has to be your A-game, designed with flexibility and adaptability in mind.
With the right strategical moves, your retail business will be saved and will even flourish better than in pre-pandemic days, as seen happening for some brands right now.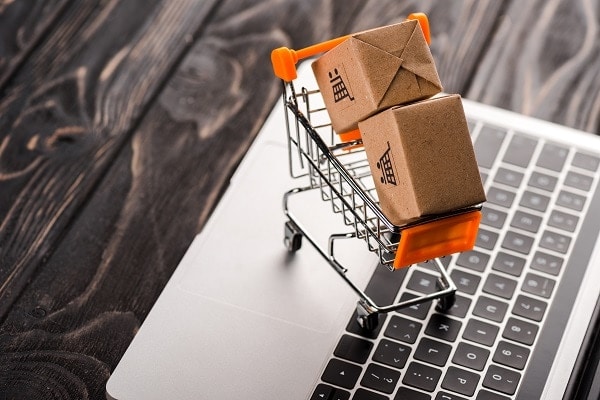 4. Virtual Events
Have you attended a webinar, an online event, a zoom conference board meeting, or at least one virtual event last year?
Virtual events started out of necessity in the face of the COVID pandemic, but are expected continuity because of ROI and accessibility.
As we move into 2021 and beyond, many events will stay virtual not only because of continued safety concerns but also because of the value it brings at minimal costs.
The main benefits of online events are the ability to reach a global audience, save money and keep track of your performance.
Companies found that by going virtual, they opened up their event to an entirely new audience as virtual events are more accessible than in-person events.
For virtual events, the barriers to entry are lower without the need for travel, hospitality, or venues, many companies have found that this allows for higher attendance and more participation.
Leverage an event platform that integrates with your CRM or automated marketing software for fully measurable engagement and capturing attendee information.
That means lower costs for more people and a higher ROI. Take the opportunity to promote your event in new markets, and watch your attendee numbers soar.
The key is to get creative and drive engagement through great speakers, rich content, and true value.
In 2021 and beyond, virtual events will continue to be a popular route to engage with a broad set of customers and be fortified as a digital marketing technique to increase highly focused conversions.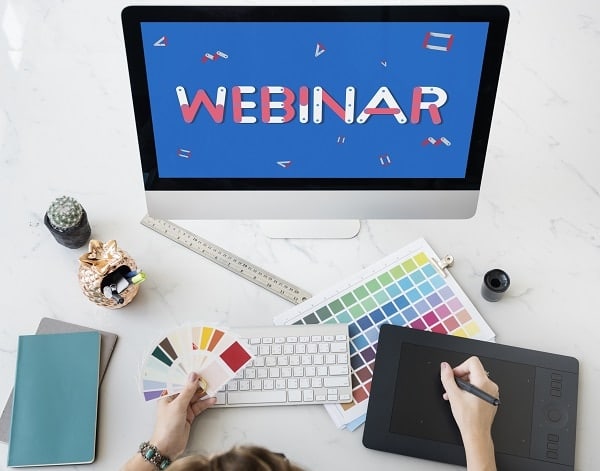 5. Data Tools
The explosion of digital interactions will lead to an increase in reliance on data.
Covid lockdowns triggered more digital conversations between businesses and consumers, and has accelerated the opportunity for businesses to understand customers better with new patterns and data.
With changed consumer behavior, we need new data to formulate new strategies. 
2021 will see an even bigger emphasis on data as brands realise the only way to gain a bigger pie of the market share and win customers over competitors is to deliver more personalised, customised experiences to their customers at scale.
A one-size-fits-all approach will no longer work and brands will be fighting to deliver truly new and creative ways of interacting with their customers. At its very core, data tells us what we need to do next.
2021 will be the year that data differentiates organizations from their competitors and customers. The ability to harness data and powerfully apply it where it matters, will be the key foundations to growth.
When the pandemic turned the world economy upside down, organizations were forced to invest rapidly in business intelligence and data software in desperation to pivot and make basic business decisions.
In 2020, organizations are making dramatic budget cuts in many areas in an effort to overcome the effects of COVID-19 and keep their business afloat. Yet, in 2021 we predict that many will sustain or actually increase their investment in data tools to help drive the critical business decisions that may literally make the difference between survival and liquidation.
Customer behavior and purchase habits have sharply changed as a result of the pandemic. Because of this, we predict that analytical reports and dashboards, even as recent as 2019, will be nullified. The focus will shift to analyzing customer behavior changes in real-time to gain actionable insights.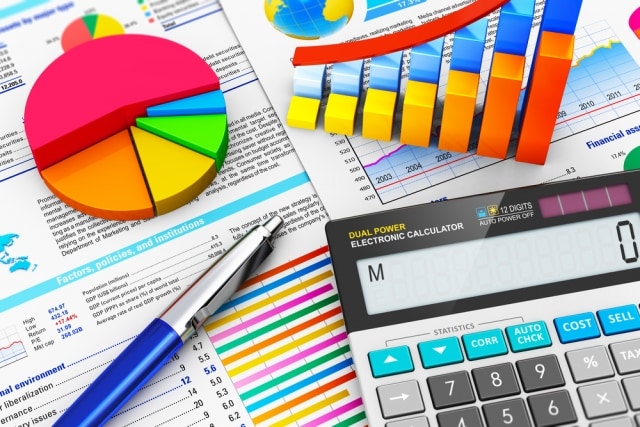 Goodbye and good riddance to 2020.
All the best for grasping the opportunities from digital marketing in 2021 and beyond!
We'll continue to cover the innovations through the year, so do connect with us and subscribe to our blog to get news like these insights; feel free to drop us any questions anytime!