A marketing team doesn't have to be richer, smarter or more creative to produce better results, achieving greater ROI.
What they really need, is to have the right marketing tools.
What we're talking about in 2018 today, is marketing automation.
In this article, we are going to define, explore and evaluate how essential the abilities and functions of marketing automation are, allowing companies to execute marketing campaigns to produce more effective, accurate and empowered results throughout all stages of the sales funnel, resulting in profitable lead generation and hence higher revenue growth.
What Is Marketing Automation?
It's the hub of the 21st century marketing department, allowing you to scale your campaigns, reach prospects more effectively, better qualify leads, and demonstrate ROI.
-Marketo
Here are few definitions we gathered to paint a better picture:
Marketing automation refers to the software that exists with the goal of automating marketing actions. Many marketing departments have to automate repetitive tasks such as emails, social media, and other website actions. The technology of marketing automation makes these tasks easier.
(Hubspot, 2017)
The purpose of automation is to allow your marketing and sales team to handle hundreds of potential leads and nurture them all personally without getting overwhelmed by the number. By doing this you can create the best leads that become returning customers. Automation raises the quality of the leads by allowing you to treat each one with a personalised touch, while not having to limit the number.
(Jdrgroup, 2018)
When Do You Need Marketing Automation?
Answer the following questions honestly about your own organization:
Can you identify, track and, engage individual buyers online?
Can you look at a list of customers and prioritize them based on fit and likelihood to buy?
Are you filtering leads based on level of engagement and interest?
Can you measure the revenue contribution of every single one of your marketing campaigns?
Can you do all of these things without wanting to tear your hair out?
All these problems are solved with and by the appropriate use of marketing automation.
Marketers who use marketing automation software tend to outperform marketers that don't. The proof is in the pudding.

According to the Aberdeen Group, Best-in-Class marketers are 67% more likely to use a marketing automation platform, with 87% of top-performing firms using this technology. Overall, best-in-class marketers contribute more to the sales pipeline, with 57% of sales-accepted leads converted to the sales-qualified pipeline, and the company as a whole sees 14% overall growth in marketing revenue.
A marketing automation statistics overview from Emailmonday "The Ultimate Marketing Automation stats". (2016)
On average 49% of companies are currently using Marketing automation. With more than half of B2B companies (55%) adopting the technology. – Emailmonday "The Ultimate Marketing Automation stats". (2016)
80% of marketing automation users found that their number of leads increased, and 77% saw a rise in the number of conversions (src: Venture Beat)
58% of top-performing organizations (where marketing contributes more than half of the sales pipeline) use marketing automation (src: Forrester)
How Marketing Automation Can Impact Local SMEs In Great Ways
1. Saves Time & Money, Increases Productivity

Marketing automation has changed the way we can interact with people, be it visitors, leads prospects or existing customers.
It allows us to reach our desired audience at the right time without great effort. It can help businesses to ease and facilitate workflow processes more expertly by cutting down repetitive marketing tasks simply by automating them.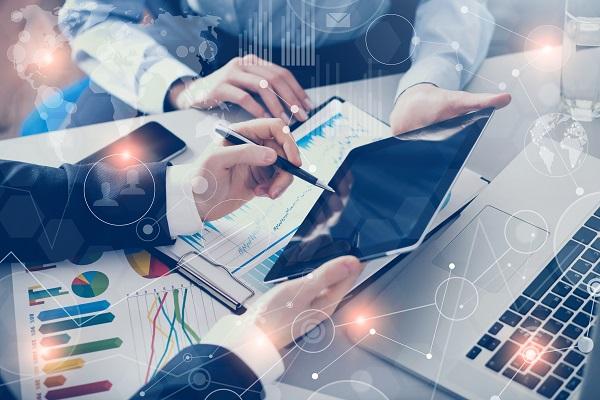 The results tabulated from each individual tasks are much more accurate and precise, hence increasing productivity regardless the campaign objective.
Also, marketing teams can focus intently on meet the sales needs of qualified customers who are at the end of the sales funnel, ready to make a purchase.
Marketing automation can help streamline your sales process and improve efficiency for your sales team. You can engage prospects and share content through email, your website, search engine optimization (SEO), and social media, to name a few. Once interaction between the company and the potential client is initiated, be on the look-out for buying signals which will reduce the time required from the sales team.
-Acton, 2017
A study by Harvard Business Review found that prospects are 7x more likely to buy from you if you respond to their enquiry within one hour, as opposed to after an hour.
Yet, the same study found that 63% of companies take longer than this to respond to inquiries. One of the fastest ways to make your investment in marketing automation pay for itself is to implement a system for responding to leads within one hour of them contacting you.
(Marketing automation insider, 2017)
Below are some important aspects of your digital marketing task automation can handle:
Social media publishing
Smart content
Lead nurturing, lead scoring, segmentation
Fully automated welcome and retention programs
2. More Targeted Audiences Hence Deliver More Qualified Leads
Lead generation is reportedly the biggest struggle of every business's marketing and sales team. It is one matter acquiring leads, another having them the rights, qualified ones. Most companies waste huge amount and time of resources nurturing the leads they have earned, especially if the wrong leads enter the sales funnel, leading nowhere. Using different marketing automation tools allow us to segment our leads appropriately and accurately according to different buying stages they are at in the sales funnel.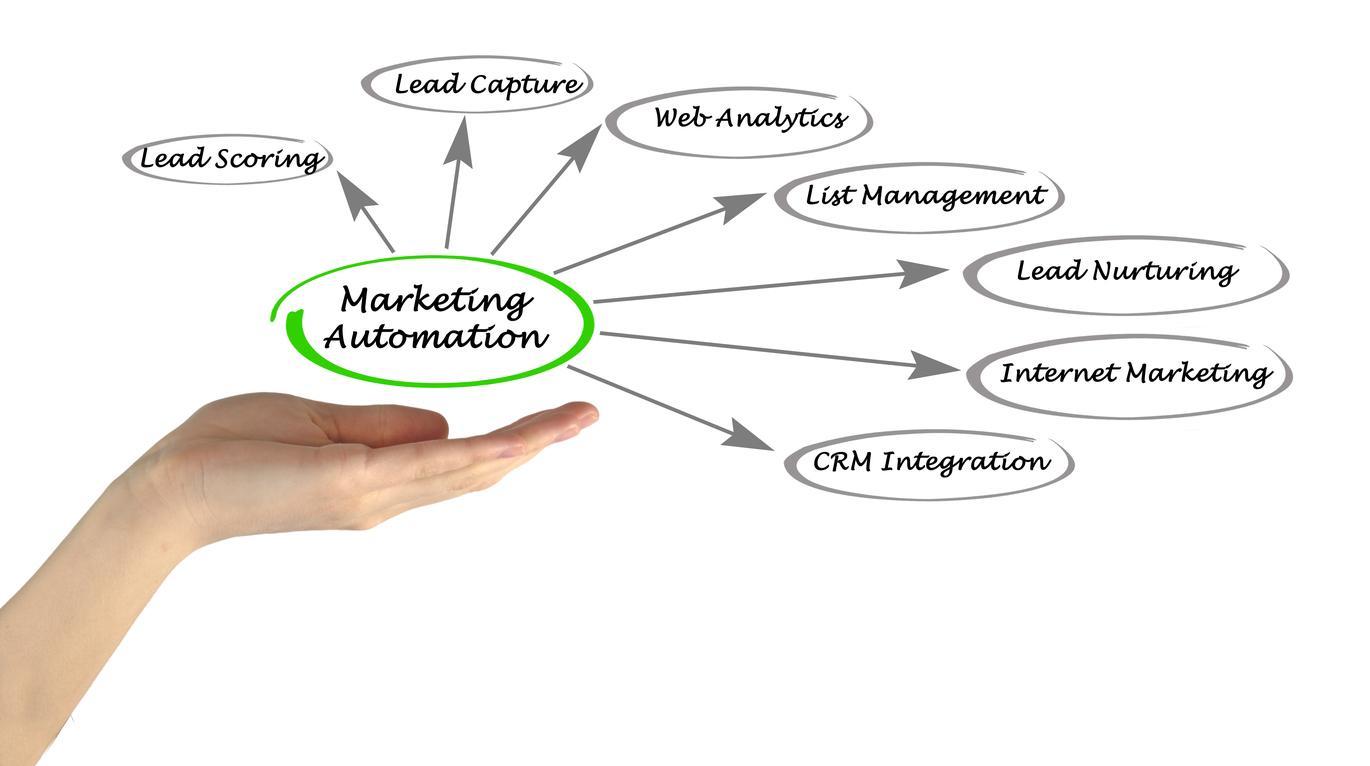 "Unqualified leads are one of the biggest time sinks any marketer needs to deal with," Thomson said. "I have found that a combination of better understanding my target customers, employing better marketing automation tools, and training my marketing team to nurture leads dramatically improves the process."
-Mark Thompson, Inbound marketing expert
According to a Lead Response Management study, the odds of qualifying a lead are reduced by 21 times when the prospect is contacted within a half hour of showing interest versus the first five minutes. Therefore, it seems like a no-brainer to make it as easy as possible for SDRs to be notified as soon as a lead is created so they can reach out immediately.
Marketing automation allows for a quicker initial touch, which will not only increase the odds of your rep contacting the lead but also of that lead becoming qualified.
(Internet creations, 2015)
3. Great Email Capabilities
Why Still Send Emails in This Age of Social Media?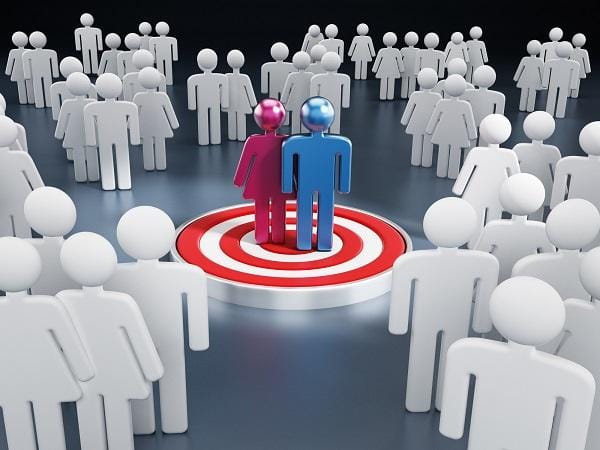 Because email makes digital marketers' campaign work better! According to a McKinsey Survey, emailing service remains a significantly more effective way to acquire customers than social media – nearly 40 times that of Facebook and Twitter combined.
(Source: Why marketers should keep sending you e-mails, McKinsey&Company)
So, how do we do email marketing right?
Marketers should be sending targeted emails to the right people at the right time depending on the stage of the buyer's journey the prospect is at.
Doing this makes all the difference when closing a sale. This can be achieved when you automate your emails so serve the precise, right purposes.
With lead scoring, and automated workflows, you can program a lifecycle stage for you leads and trigger an email chain tabulated by their lead score to provoke and prompt ideal user actions.
These automated emails are timely, personalised and highly targeted to the person on the receiving end. Hence, open and click through rates will increase, driving whichever action you set them to trigger based on your different marketing or sales objectives. Needless to say, this will drive traffic and visits to your hosting page and business all in good time.
We collated a few types of automated emails you should be sending to the prospects and customers from your email database:
Welcome email
Lead nurturing email
Shopping cart abandonment email
Post-purchase transactional email
Invitation email to drive attendance for events
Product/ Service feedback request email
4. Customer Retention
Let's take a look at some stats:
Attracting a new customer costs five times as much as keeping an existing one. (Lee Resources, 2010)
Increasing customer retention rates by just 5% increases profits by 25% to 95%. (Bain & Company, 2016)
Conversely, the probability of selling to an existing customer is 60-70%, while the probability of selling to a new one is 5-20%. (Marketing metrics)
For a company to progress financially, customer retention marketing strategies have to be placed with equal importance as customer acquisition ones. This is a common but grave mistake alot of businesses commit. While trying fervently to acquire new customers and prospects, many neglect how cost effective it is to retain existing ones.
One of the most effective uses of marketing automation is retaining customers.
It allows you gain great insight intelligibly and systematically the needs, wants and interests of existing customers and hence meet them right where they are. Strengthening customer relations through marketing automation keeps them coming back and also turn them into brand ambassadors to other new prospects through targeted offers your marketing team can strategise to have on many occasions and in different forms.
Marketing automation allows you keep track and act on these individual customers extremely meticulously.
Here are some top ways businesses can use marketing automation tools to achieve a full and lasting customer retention strategy: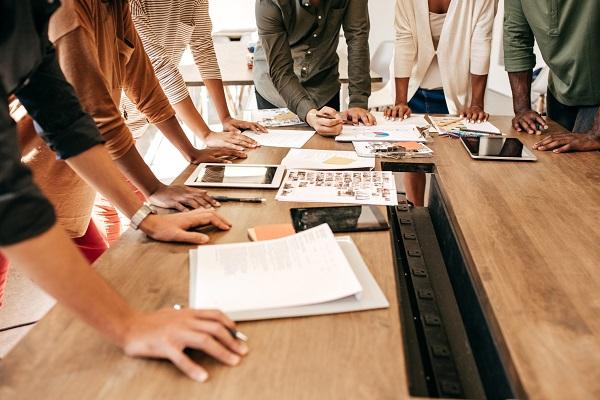 a: Measure Loyalty: Companies with high customer loyalty grow at twice the rate of their competitors. While some companies use complicated tools, and others implement Net Promoter Score (NPS) tracking, it is important to setup a system to measure and track the level of loyalty your customers have over time.
Marketing Automation is an easy way to setup regular touch points to measure true customer loyalty. You can segment customers and create separate nurture streams to ask your customers how they feel about the relationship with your company.
b: Build Brand Advocates: Referrals are often the largest source of new customers for many businesses. Use Marketing Automation to determine which customers are likely advocating for you and create special programs and incentives for these valuable lead sources
c: Personalizes Experiences: Marketing Automation allows you to identify the right content that should be delivered to each customer at the right time. You can use this data to develop customer profiles, or look-alike profiles from existing customers to determine which content and messages are right for new prospects as well.
d: Keep Scoring Leads After Purchase: Lead scoring AFTER purchase is a great way to utilize the power of marketing automation to determine which customers are engaging with your content and who might be ready for a cross-sell, up-sell, or even a re-sell.
e: Create End-to-End Customer experiences: Using the data from marketing automation you can identify the pain points, content, messaging and approaches that attracted your customers, the ones who converted, in the first place. Nurturing programs can be set up to remind them of the value they were seeking, teach them how to become expert users of your product or service, provide case studies of companies and buyers that resemble your customers, and also begin to introduce new products and services.
(Marketing Insider Group, 2016)
Conclusion: The Plain Simple Facts

The three primary functions of marketing automation are lead generation, engagement and closing of the sale.
It is important for every company to understanding the key benefits of marketing automation before comparing various tools and deciding appropriately which are the right tools and resources you need for your business to succeed and move forward. Some SMEs would perform better with integrated add-ons and support functions, while others have different criteria.
Regardless, marketing automation can work wonders for your business regardless big or small.
Each function necessitates the use of a different tool to be executed effectively. This is why it's important to have a fully automated system that works synchronously across all tools in your business.
-Active Campaign, 2018
Want to find out which are right tools that suit your business, or need to know more on marketing automation?
Drop an enquiry to schedule a free consulting session with our in-house expert here.