Singapore website design prices varies by who you chose to work with, and many business owners are always caught in a fix between choosing the most competent vendor and fitting their budget. We hope to provide a different perspective most businesses do not see, especially when being narrow-minded by budget constraints.
A simple yet good looking website can be created for free with platforms like Wix or SquareSpace if you are in the mood for some DIY.
Website Design Latest Price Guide
1. Basic web design: $1000 to $10,000
A basic web design costs between $1000 to $10,000. It provides you with an up and running website with basic functions. The web design will also be done according to what suits your brand and common goals it wants to achieve. If you have a micro business that wants an online address but not actively looking for any new leads or new prospects, basic web design is the go to option. It provides your company more credibility with an site that showcases your services or products with your site map and customer service hotlines. The design of your website will most likely be a template since these costs fall on the lower end of the spectrum. This means that your website will likely look similar to others on the web and if that is okay with you, then it may be the right fit.
2. Intermediate web design: $10,000 to $35,000
An intermediate web design costs between $10,000 to $35,000. It will be a customised project that is sculptured just for your business. Other than being specifically designed to suit your brand, it will be a performance driven website where other digital marketing aspects are considered. It often includes additional features, like a Content Management System (CMS) or copywriting services, to meet your company's unique needs. A CMS will be able to help you publish regular content that supports crucial marketing performance.
If you're a small-to-midsize business, an intermediate web design is ideal. Once a website is complete, the brand's presence has to be reinforced with consistent and strategical marketing and content updates in order to attract the visitors you want to your side. An intermediate web design strategy would have considered such aspects while a basic one might not all.
3. Advanced/Bespoke web design: $35,000 to $100,000
An advanced web design costs between $35,000 to $100,000. It provides your business with a custom, high functional website. This price tier can feature multiple add-on services, like database integration, eCommerce functionality, and more. Bespoke websites are great for larger companies requiring more functionality, with a higher number of visitors or with more information to share. If you're an enterprise or corporation, advanced web design offers a solution that matches your company's size. It also maximizes your conversion rate and return on investment (ROI), which is critical in your competitive market.
As you can tell, the size of your company often determines your web design costs. Lots of hours are put into planning to create a successful corporate website include the content strategy, competitor research and sitemap planning.
Here's a quicker pricing summary of the different web design services
Corporate Websites – Starts at $2,500
eCommerce Websites – Starts at $3,500
Custom Programming – Starts at $10,000
SEO for Websites – Starts at $700/month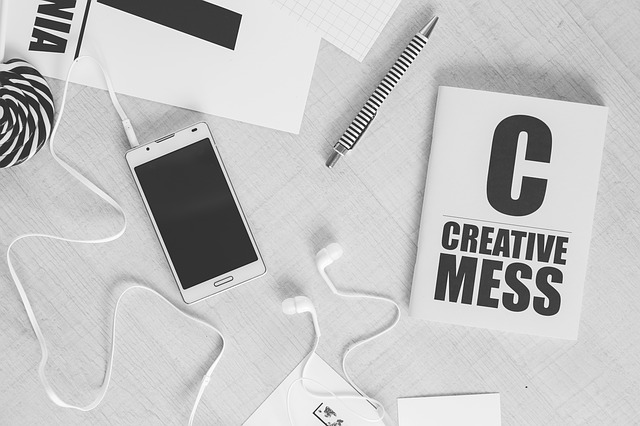 So why does a web design service cost so much?
The ideology of having an 'online presence' no longer suffice in today's highly competitive world. Most businesses have some form of free online presence nowadays: Facebook Page, LinkedIn, Google Business Location Page, you name it.
Business owners should actually be more concerned about how their websites can help them achieve their ultimate business goals.
A website is the output of a digital strategy, working alongside with other tactics like traffic generation, conversion optimization and customer retention.
Each business requires a different strategy base on their intended objectives.
Don't end up with a disaster after scrimping with a cheap website design.
You need a strategy, not just a website.
While it's easy to find someone who can produce a cheap website, you will not find someone who can produce an effective strategy for cheap. Let's face it: spending time to properly analyze, strategize and implement is not a simple job anyone can do.
Brand-building is hard, time-consuming work. If you have spent much money and effort to build your brand, don't ruin it with a poorly executed digital strategy.
Preparing a low budget restricts your options of hiring a more competent web design agency that will give you more professional consultation and a tailored strategy, while on the other hand you do not want to blow all your money without knowing what returns you can get.
If you already have a credible brand, don't ruin it with a bad website.
On the contrary, invest well in a good website to help maximize exposure if you are in the process of building your brand.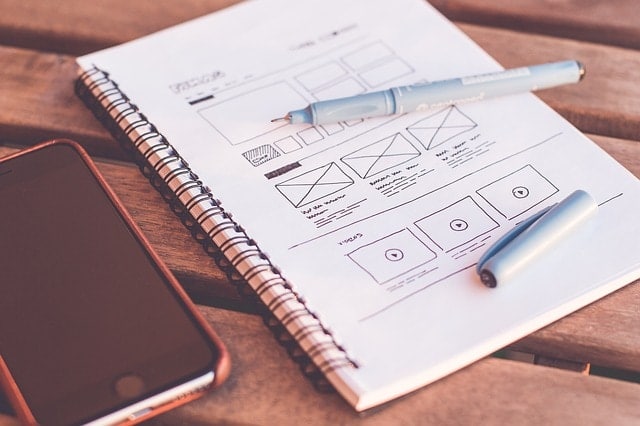 Many are caught in a dilemma when trying to determine how much their company should invest in a website.
We know your concern especially if your last website did not give you positive returns or worse still, sat there like a white elephant while your competitors grabbed all the online sales and leads which could have been yours.
We always tell our prospects to invest in a web design strategy not just a website.
Preparing a low budget restricts your options of hiring more competent web agencies that may give you more professional consultation and a tailored strategy, while on the other hand you do not want to blow all your money without knowing what returns you can get.
Trying to project the Return On Investment (ROI) of a website at this point becomes an incredibly important deciding factor.
You may be called upon to prove that the company's website is worth the investment, or even to defend your budget – and that could mean defending your salary too if you are in that position.
But the ROI of a website isn't always as simple as presenting "expenses out" and "profits in", especially for non e-commerce website.
If you want to learn more about how you should invest in your next website, do download our free eBook below.
What sets them apart to charge at different pricing?
Leaving the D-I-Y website building solutions aside (i.e Wix), a simple static website that is not more than 10 pages can be designed by students or fresh web designers for maybe S$1,000.
A web design agency however has access to a bigger team with broader and deeper skill sets. As such they can quote anything from S$5,000 to S$100,000 for a website project, depending on the man-hours required to develop it.
That being said, prices will vary according to your needs.
Useful government grants & schemes available for SMEs web design
A large part of Singapore's business-friendly regime is due to the abundance of grants and incentives available to Singapore businesses.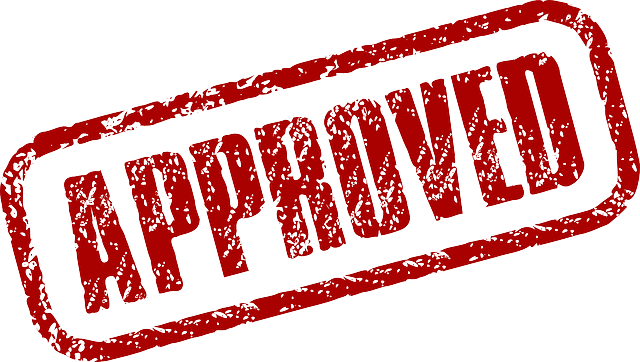 Productivity Solutions Grant (PSG)
The Productivity Solutions Grant (PSG) came into effect on 1 April 2018. It was established to encourage the adoption of digital productivity solutions among Singapore businesses. Currently, the PSG funds up to 70% of the costs for qualifying activities under these sectors:
Retail
Food
Logistics
Precision Engineering
Wholesale
Landscaping
Construction
Businesses can also apply for the PSG to support the use of solutions in the areas of customer management, data analytics, financial management and inventory tracking. PSG will be expanded to cover several more sectors, such as tourism, agriculture and professional services, in the near future.
A full list of supported equipment and solutions that currently qualify for the PSG can be found here.
The PSG combines three existing productivity schemes: Innovation and Capability Voucher, the Landscape Productivity Grant and the SME Go Digital Programme, into one channel. This enables Singapore businesses to access a wider range of digital productivity solutions at once, which can then be used to scale and upgrade their business capabilities.
To qualify for the PSG, a company needs to be registered and operating in Singapore, and the solutions that are purchased, leased or subscribed must be used within Singapore. For selected solutions, the company needs to have 30% local shareholding.
Enterprise Development Grant (EDG)
Scheduled to take effect in the fourth quarter of 2018, the Enterprise Development Grant (EDG) aims to support Singapore businesses in three key areas:
Market and business development
Innovation and productivity
Core functions and capability
The EDG combines the support and scope offered previously by two existing grants: Capability Development Grant (CDG) and the Global Company Partnership Scheme. To qualify for the EDG, a SME must be registered and operating in Singapore, have at least 30% local shareholding, and have a group annual sales turnover of less than S$100 million or less than 200 employees.
For qualifying activities under the EDG, Singapore-based SMEs can enjoy up to 70% of funding support, while non-SME Singapore businesses can enjoy up to 50% of funding support. For non-SMEs in particular, the new rates signify a significant raise of 20% from comparable support offered under the CDG.
According to an official statement by the Singapore Ministry of Trade and Industry (MTI), the streamlined EDG will have "the same eligibility criteria, application platform and support levels, which reduces the confusion faced by Singapore businesses applying for the grant.
-Hawksford Group Services Limited, 2018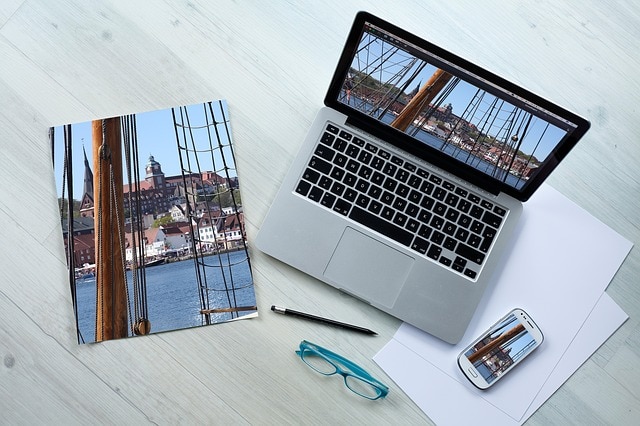 Conclusion
Whether your business operates offline or online, it's crucial to build and maintain a website in today's digital world. Always do your homework before you take the plunge for a decision.
First, consider your goals for the project and the value of your time. Next, put together a budget that works for you and that you can afford. Finally, search for a solution that works with your given budget and goals. There's no such thing as a perfect solution, only the best solution for your situation right this moment.
Of course, with web design and development, you can choose to work with a freelancer, third-party website builder, or web design agency. Each offers different advantages and disadvantages, as well as varying prices.
At iFoundries, we provide digital solutions for your website or e-commerce.  Being in the business for more than 10 years, we are well experienced to help you create a web design that can help you grow your consumers.
Get ready to discover how we can help you achieve your business goals online.