The necessary digital marketing strategies now are performance marketing techniques, and for very good reasons.
But as technology progresses at an alarming rate, even that is no longer enough.
Today, there are hundreds of digital marketing tools that automate manual work and help digital marketing teams become more result-yielding.
The integration of AI in marketing has become increasingly important, as businesses look to leverage the power of machine learning and artificial intelligence to improve their marketing efforts.
AI technology can help to optimise and speed up many different marketing tasks, improving customer experiences and driving conversions.
To scale up your marketing results, and compete with the big players in your industry, you will need to supplement your techniques with the latest technology, AI, and automation.
AI marketing, machine learning in marketing, and artificial intelligence in digital marketing are some of the terms used to describe the application of AI in the marketing industry.
AI marketing software and tools can automate repetitive tasks, analyse customer data, and provide valuable insights that can help marketers make better decisions.
By embracing AI technology, marketing teams can optimise their campaigns, reduce costs, and deliver more personalised experiences to their customers.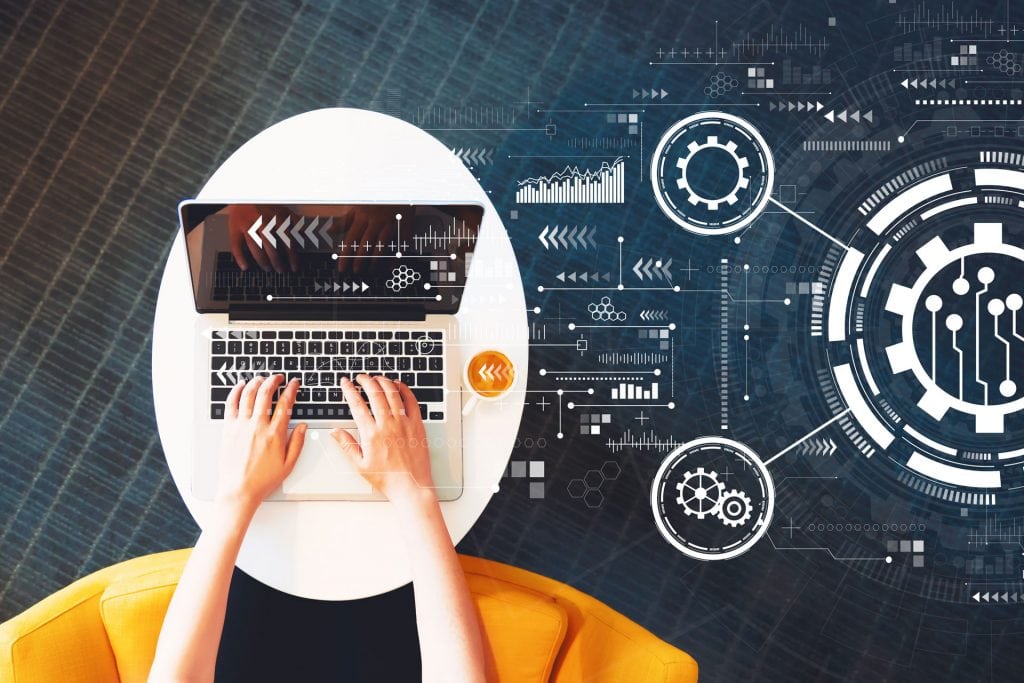 What Is AI Marketing?
AI marketing is a method of leveraging technology to improve the customer journey.
It can also be used to boost the return on investment (ROI) of marketing campaigns. This is accomplished by using big data analytics, machine learning, and other processes to gain insight into your target audience. With these insights, you can create more effective customer touchpoints. Whether you're engaging in email marketing or providing customer support, AI eliminates much of the guesswork involved in customer interactions.
(Forbes)
Face recognition systems, voice assistants, social listening tools, and even predictive writing (e.g. Gmail autocomplete) are simple but self-improving functions that can assist humans in daily tasks with more efficacy.
In a digital marketing agency, sales AI tools are commonly used to automate and augment the sales process, such as boosting lead volume, increasing closing rates, and analysing sales performance. Similarly, AI marketing can assist you in scanning your online presence and identifying demand generation gaps within your overall marketing strategy, thus helping you reduce costs and increase conversions.
(LIFTAI)
To design an effective AI marketing strategy, it's important to first identify your business goals and the specific problems you are trying to solve. Next, you'll need to assess your current data sources and determine what additional data you need to collect to feed your AI models.
For example:
Chatbots help enhance the user experience on a website and to qualify a lead before the sales team makes contact.
CRMs use machine learning to help businesses rank and rate the level of a company and customer relationship.
Apps that leverage deep learning so marketing strategies can be personalised to target the audience's very specific needs.
Tools and technologies that support predictive analytics for sales management, enabling businesses to conduct sales forecasting and add insights into organising sales teams.
Marketing automation software uses lead scoring to enable companies to account for behavior among various stakeholders.
Short Summary Of Benefits Of AI In Marketing
With AI in marketing, you can:
Cut operational costs by accomplishing more, in less time, with a smaller team.
Make the most of your budget with data-driven decisions
Automatically apply optimizations based on performance data.
Write more effective copy to increase conversion rates.
Bid smarter in your campaigns.
Build a digital marketing strategy customised to your team's needs and marketing objectives.
Put simply, using AI in your marketing efforts can help you keep a lean and mean marketing team and scale your business higher and faster.
(Wordstream)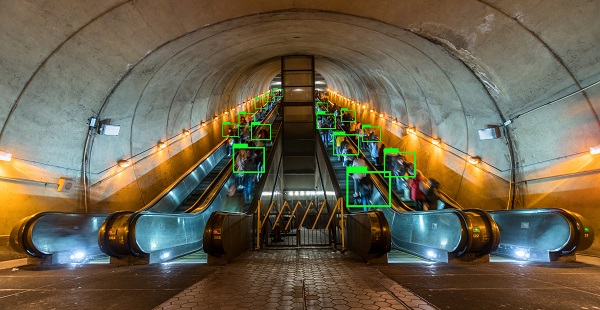 Necessary Ways To Use AI Strategies In 2021 Marketing
Google Dynamic Search Ads
Dynamic Search Ads target relevant searches with ads generated directly from your website. Google matches users' queries to the type of product on your site or feed and shows a dynamically generated, tailored ad.
It is an effort from Google to make search ads more flexible and productive, the search engine's AI will show different combinations of the title and the description to build unique search ad listings for different users.
Dynamic Search Ads complement your existing keyword-based campaigns to deliver more clicks and conversions with less effort. During pilot testing, most advertisers saw 5-10% more clicks and conversions with satisfactory ROI. Even well-managed AdWords campaigns containing thousands of keywords can miss relevant searches, experience delays getting ads written for new products, or get out of sync with what's available on your website.
Dynamic Search Ads take a lot of work off your plate in terms of keyword and campaign creation, too. While you should already have a good structure in place, DSAs are an easy tactic to set up, and you can be running on a wide array of categories within 1 day with minimal work.
(ThinkwithGoogle)
Marketing Automation
80% of companies use automation software or plan to use this technology by 2022. Half of McKinsey respondents reported having their companies adopt AI in at least one business function. Forward and adaptable businesses are keeping up.
Automation platforms are getting increasingly user and cost-friendly. They now come with great AI tools or the option to easily add AI through third-party integrations.
For successful marketing results, you need valuable informational data about each of your leads. Customised machine learning algorithms in marketing automation platforms can be used to recognize meaningful, recurring patterns, including demographic information as it relates to specific content and specific users. Its functions impact the whole sales process and will determine the quality of your customers' entire sales experience.
For sales, marketing automation is the encompassing anchor tool that helps to align sales and marketing tasks. With a click of a few buttons, it conveniently helps streamline the qualified leads, their activities, and interactions in the marketing funnel, allowing sales teams to strategise for personalised and relevant experience for prospects when reaching out to them.
Marketers today depend on automation and AI to guide profitable customer journeys, meet campaign performance goals, and gain an advantage over their competitors.
Predictive Analysis
The most significant use of AI in marketing is to analyse demographic information and website analytics for valuable insights. Predictive Analysis identifies information like bounce rates, page views, the spent time on a page, and click-through rates. AI helps marketers decide the direction of the campaign, which areas to optimise, relook at, or abolish. Predictive Analysis tools come in software or add-ons.
According to Ventana Research, 68% of entrepreneurs have gained a competitive edge with this technology. Specifically, Unilever reduced its forecasting errors by a margin of 15% and achieved multi-million-dollar savings with this technology.
Chatbots
Using AI-powered chatbots for digital marketing to automate and filter first-level interactions with customers and common tasks. We've all had the opportunity to experience chatbots while trying to book a restaurant, or a flight, or settle some financial matters through our banking platforms.
Giant companies in Singapore like Singapore Airlines, DBS, Prudential, Goldheart Jewelry, etc have all developed and embarked on their chatbot system.
First, they can offer 24/7 assistance to your customers online, which is an efficient and quick source of user interactions. It is imperative to have multiple channels for your clients to contact your company at all times, anywhere.
We live in a fast-paced world where clients from different geographical locations want instant answers to basic questions. This could be particularly important during a time-sensitive product launch or sale period. These chatbots will use gathered users' information from machine learning algorithms or quick filtering surveys eg. visitors may be asked for user demographic information and their purpose for visiting your site and direct them to more customised help and answers.
In the Asia-Pacific, Singapore is probably the most advanced in terms of investing in chatbots, companies are more willing to experiment and like to explore emerging technologies. Customers here are also digitally savvy and have high expectations.
Content Curation & Personalisation
At present, content marketing is king. It's so important and intricate that some refer to it as the only type of marketing.
AI has the potential to both curate and generate content, then place it in front of the right people on the right platforms.
This technology is currently used on a basic level, but eventually, AI could generate viable topics for writers, or even develop initial drafts of content based on certain keywords and intentions. Though a human touch is inevitably needed for successful content pieces, AI may save content marketers with many projects on hand, and more time to better formulate and optimise the overall content strategy.
Personalised content is so important when closing a sale. AI software may help marketers quickly personalise content to suit their target audience. AI may also curate a list of topics that attract clients based on their wants and preferences using data from Predictive Analysis or those stored in the CRM platform.