Influenced by the global pandemic, the retail industry had to reform its entire strategy and start looking to invest in new tech to meet new online sales and consumer demand.
The pre COVID-19 omnichannel retail approach is more online and less offline, syncing the two is important.
The traditional brick & mortar approach now needs an entire overhaul.
It is also now a battle between which retail players have the resources and intel to leverage technology, as more and more tools appear to meet the gap between offline and online worlds.
Retailers must study and adapt to changed consumer behavior respective to their own industries to determine the path forward.
For instance, Amazon's growth strategies rely heavily on the company's competitive edge of its fulfillment and delivery services. With a market capitalisation of $800b, it drives revenues through online, third-party seller service, advertisement, and subscription services.
Alibaba focuses on building products and services based on the data collected, thereby creating new approaches and experiences for customers.
EBay's auction-style sale and its 'buy now' option allowed sellers to sell to their customers directly. As a result, the company's business model enabled successive acquisitions across sectors, thus bolstering its position in the market, the article noted.
Can you identify the most important trends to understand and act upon?
Build, grow, and transform your business to meet new customer demands.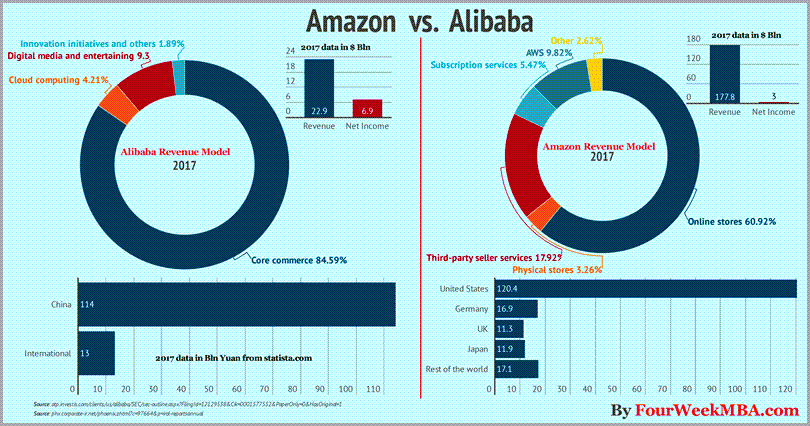 Growth Strategies To Focus On For Retail E-commerce 2023
Syncing your online with offline through ground-breaking tech
The leap in technological advancements such as enterprise eCommerce platform systems eg. Shopify, Woocommerce, Salesforce, and social media marketplaces are offering upgrades and new plug-ins so rapidly that the distinctions between offline and online retailing are blurring.
Brick-and-mortar and E-commerce-only retail companies now are required to invest money to create a seamless omnichannel environment in other to compete.
For example, one of the major challenges retailers face when transitioning into an omnichannel business is ensuring that their offline and online prices and promotions are synchronised. Even a slight difference between them can result in numerous distress and trouble for the retailer, such as increased customer dissatisfaction, loss of customer trust, and consequently, a reduction in company revenue. They hence have to ensure that their e-commerce platforms, POS, inventory systems, and payment and delivery systems are integrated so they can share customer data, stock levels, and sales data.
Another area to leverage tech is the syncing of data. Important data in retailers' email lists, contacts, meetings, and logistics need to be ensured to be accurate, uniform, and updated on the go.
Today, managing this data syncing requires the right cloud-based services for each retailer's business model. Choosing the right technology makes all the difference.
Mobile apps now have evolved tremendously as a great way to sync initiatives between e-commerce and brick-and-mortar stores since they are so portable and easily accessible on the customer and retailers' physical store end.
Deploying winning customer engagement strategies for loyalty
Shoppers want a perfectly satisfactory experience. The customer service experience will determine their loyalty in today's digital world. The combination of channels they use to make a purchase must be seamless and relevant across.
Retailers now must not only get inbound marketing right, but they also need to enable customers to use their digital channel to enhance their experiences inside the physical store eg. telling them where the item they seek is located or recommending other items to add to their cart.
With technology, retailers can now empower the consumer in the store with the same technology she uses in her home.
Keeping up-to-date with marketing automation technologies and new martech trends
Today, we consider marketing automation software to be a must-have for almost every modern brand, especially when it comes to eCommerce.
When selecting a marketing automation tool for your eCommerce business, it's critical to determine what your business needs. There are countless tools on the market today, with many functionalities and costs so it's crucial that retailers know what it is they want to get out of the software.
Marketing automation and customer analytics together let you leverage data to create the most targeted and relevant customer experiences.
In any marketing automation strategy, there are many manual and repetitive activities that should be automated. Workflows can be strategically set up to execute campaigns for different activities, improving results with new data collected.
Delivering a personalised experience and effectively engaging with your customers online requires a combination of both the right data and the right technology.
Tackling new logistics strategies to reach new customers
What exactly should retail owners focus on to improve their business' logistics effectiveness?
Should your focus be spending more time re-evaluating structural improvements to increase production spend and save time (hence money)?
Should you focus first on minimising logistics costs?
Or should you re-strategise on high-level organisational objectives and re-evaluate whether your overall logistics strategy contributes to that objective? Which tactic is right for your business and in what circumstances?
Last mile providers are optimising their network in order to deal with peak volume and gain efficiencies.
Low margins and intense competition in the food & grocery delivery sector have spurred innovative last mile models.
Ecommerce business owners don't always have the capacity to accommodate all their stocks in one physical location. Retailers need to figure out the logistics behind how an online order gets picked, packed, and shipped to the person buying it.
For modern-day shoppers, this experience needs to be as fast and seamless as possible.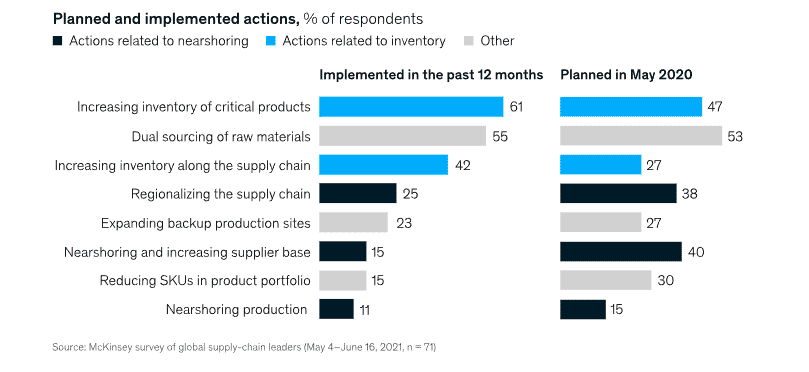 (Shopifyplus)
Conclusion
Ecommerce has created a world of opportunity. Enterprise brands & retail chains have been forced completely online and now need to understand the data, insights & software needed to leverage the uncapped opportunities the eCommerce world today presents.
Find out what it takes to build your winning global strategy, how to scale up to meet new peak demand and surges, and get ahead and educated on digital marketing means to make most of the opportunity to reach new customers.
Retailers should definitely also gain crucial insights from various industry key players in this theatre to perfect their strategy across platforms
Contact us for a full strategy that will grow your eCommerce business to success.