So, you decided to start a small business teaching a skill through a series of classes and programs, or do you own a gym?
Whether it is in the artistic, beauty, fitness, health or educational sector, your classes may be imparting great expertise, but is your marketing shoving it into the spotlight it deserves? Are you having trouble racking up a good attendance?
Well, we acknowledge that businesses hosting in-person classes face tough competition due to the mass number of virtual classes people can take up online. However, if your classes are empty, it is most likely that your marketing and sales strategy is the cause of blame.
This is reality.
In order to successfully attract people to your classes or workshops you need a modern digital marketing plan. Today, we iron out various advanced strategies that will help you maximise the promotional reach of your business, draw people to your enrichment classes and workshops, boosting your business plan onward a profitable path of success.
5 Strategies To Promote Your Enrichment Workshops & Classes
1. Start Building A List For Email Marketing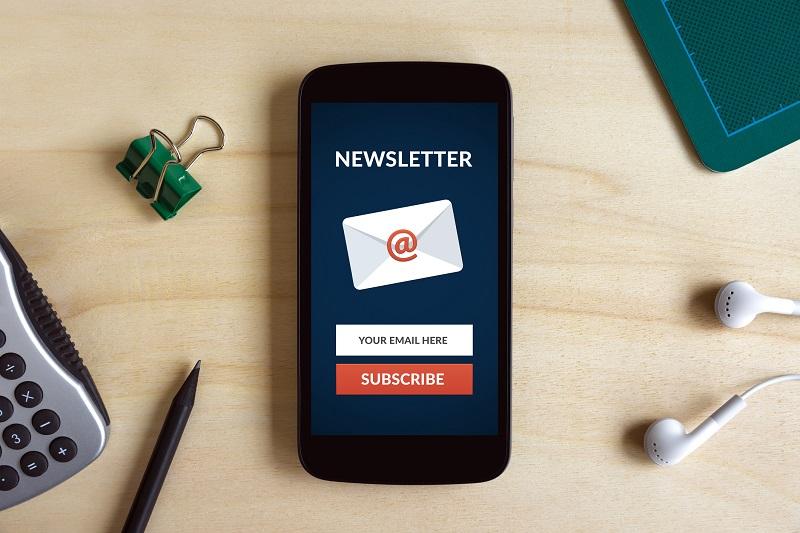 91% of people check their email every day, but only 26% of people who get event-related emails open them. If you want to be in that elite quarter, you have to step up your email marketing game.
–Eventbrite, 2017

Ask yourself this, why does nearly every website today still have a mailing list "sign up" option?
The answer is quite simple: although the growth of social media is skyrocketing, email marketing remains the almost surefire way to reach people. If your workshop and classes business focus solely on building large social media followings as means of staying in touch with your customers or fans, you may find that these platforms can evolve rapidly, and not always for the better.
Social media platforms may dramatically reduce the number of followers you can reach without paying for that exposure. The time and money you invested in building those followings will suddenly depreciate.
Most importantly, when a social network no longer exists or gets abandoned by its users, you still own your mailing list! While email shouldn't serve as your only marketing channel, it's definitely still remains as one of the most important.
How do you build a successful email marketing list for your new enrichment class business? Here are some steps we gathered for your action;
Have a "click here to sign up" opt in form on your website
Create opt-in incentives to grow your email list eg. content offers
Create a targeted landing page
Write great email content
Use social media to grow your email list
Run contests
Offer rewards to users to provide their email address eg. membership discount
Segment and refine your existing list
2. Start Attracting The Right Customers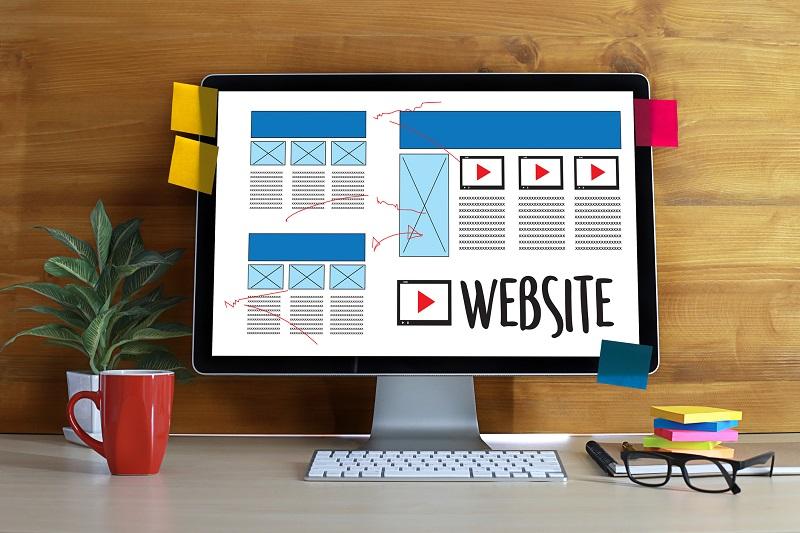 i. Understand Your Audience
For every digital marketing strategy to succeed, you'll need a thorough understanding of your audience. Every class or workshop you offer has a specific target audience you need to define. Casting a wide net in hope of attracting people everywhere will land you poor marketing results.
Your class would not sell just because you give it an interesting name or unique marketing message, you need to deliver true value to your audience to convince them to invest in your knowledge. Hence, understanding them is an imperative step to achieve that effectively.
Just like pollen attracts bees, a rotten apple attracts flies…
Attracting the right traffic to your website is the same, you do not want to attract any kind of visitors, you want the right type that will potentially become leads and finally as customers.
This is where you define your Buyer Personas, on their goals, pain points, shopping habits, common objections to products and services, as well as personal and demographic information. Figure our how to address a pain point or solve a potential problem or issue they might face with features of your course/ class/ workshop.
ii. Invest In Your Website
We have all seen tons of websites that are beautifully designed, have slick functionalities and portray a strong sense of professionalism. You see, that's great but that's not going to be enough. First of all, your website has to be optimised for search.
It needs to be able to be found easily by users before your business can successfully promote or portray anything at all.
So, why should you invest in your website for the more important parts?
Your website offers a poor experience to users and in 2018 if you website does not having a responsive design, you really stand to lose.
Content on your website isn't communicating to the right audience, with the right message.
Your website has no call to action, or their placements aren't great and easily accessible.
You don't have a clear digital strategy
(Authentic Style UK, 2018)
3. Create A Sales Funnel For Your Workshop & Classes
A sales funnel functions to guide your prospective buyers towards their purchases.
Top of the funnel represents prospect you've not come in contact with before, but is targeting. You attract them you attend your workshops, gym classes or beauty sessions for the first time through various online mediums.
As prospect move to the second stage of the funnel, they are now close to making the first purchase sign up. Here, you need to be impressing your prospects with your knowledge and expertise on the subject you're teaching whether it is fitness or beauty, you provide information increasingly specific to solutions they need and on your industry so they can consume at their own pace and see the value in doing business with you.
At the bottom of the sales funnel lies the purchasing point. Launch your email campaigns and best offers, tell your prospects why your classes and brand is better than your competitors, compare and highlight your vantage points.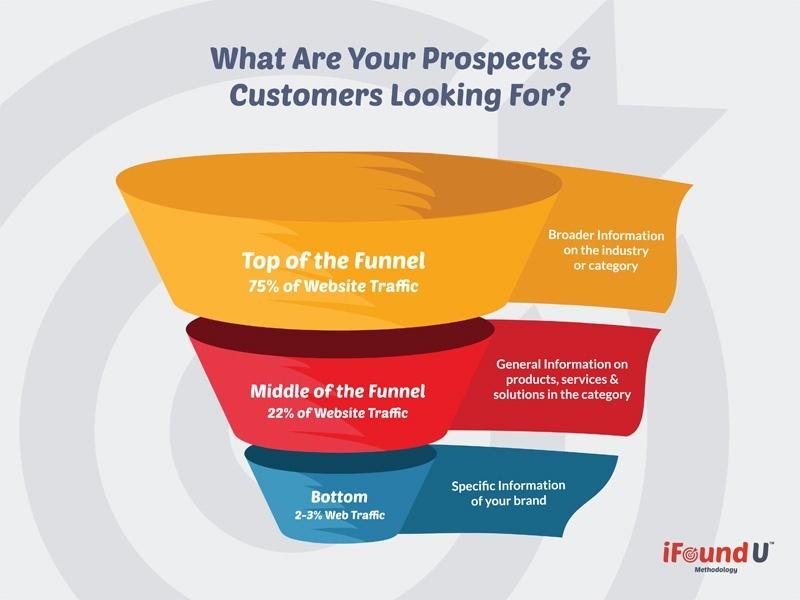 4. Regularly Publish Blog Posts For Long Tail Search Traffic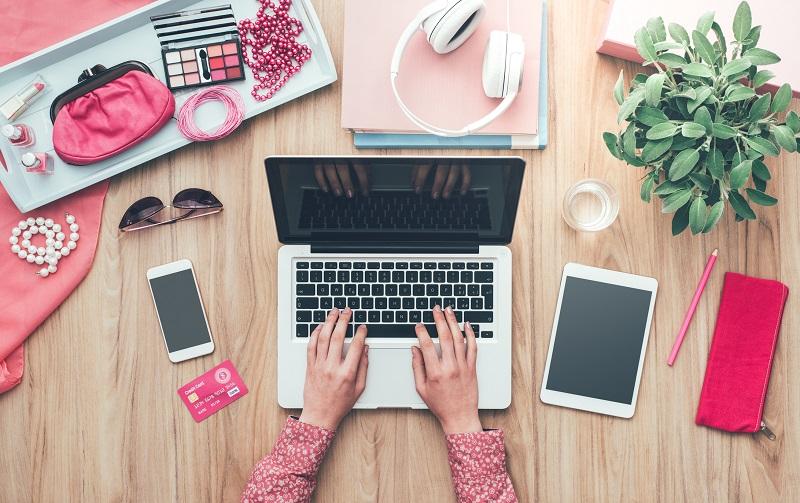 Long tail keywords are keywords or key phrases that are more specific – and usually longer – than more commonly searched for keywords. Long tail keywords get less search traffic, but will usually have a higher conversion value, as they are more specific.
It is much easier to rank for long tail keywords than for more common keywords. Another benefit for focussing on long tail keywords is that, although these keywords are used less in search, the visitor that finds your website using them is more likely to buy your service or product.
The longer and more specific the search terms are, the higher the chances of conversion are.
-Yoast, 2018
If you're in a competitive industry like ours, chances of ranking page 1 on Google with competitive search terms is really difficult. Hence, we need a better strategy like working on variations of long tail key words in your niche. How do you land on the first page of search results for these terms? You start blogging for your business.
The more frequently you blog, they will start ranking ideally on Google all in good time.
5. Marketing Automation
Feel pressed for time?
Marketing and launching a new business in this times is absolutely hectic. Time is one of our major constraints that are causing us to fail meeting sales objectives. However the good news that it's 2018 and there are tools we can take advantage of, automating and streamlining our lead generation and marketing processes.
Automation gives us precision, efficiency and the ability to produce extremely accurate lead generation results without the waste of manpower- that in the end might not even proof accurate.
Here's a checklist from Marketo:
When Do You Need Marketing Automation?
Can you identify, track and, engage individual buyers online?
Can you look at a list of customers and prioritize them based on fit and likelihood to buy?
Are you filtering leads based on level of engagement and interest?
Can you measure the revenue contribution of every single one of your marketing campaigns?
 Can you do all of these things without wanting to tear your hair out
Here are 8 Ways Marketing Automation Can Grow Your New Business
Make sure your leads don't fall through the cracks
Identify the hottest segments in your contact base
Simplify your sales team's life with lead nurturing
Multiply the value of leads over and over again
Scale the best customer surveys
Engage via emails, text, postcards and more
-Autopilothq
Conclusion
Devising an effective course that meets a demand in your industry is only the start of a long journey towards making your training course profitable. In order to fill your course up with attendees, you will need a multi-faceted approach to marketing.
-SME blog, 2015
Naturally creating a training program or course before creating a plan to market it comes first. Most business owners are lost at the after part. We totally understand and got you covered.
Starting a business is both an art and science especially in this online era where we have to go digital all the way to increase sales and rack up attendance consistently in order to profit in a long term.
Every training program business does some marketing, but most don't do it very well. A comprehensive marketing plan is definitely essential for profitable success.
Implement these 5 steps industriously and you will see results. With the help of automation tools, you will be able to manage your resources, marketing content and leads most professionally and focus on the quality of your training course.
For any further questions or clarifications you need, drop them here.