Customer experience management has gotten more challenging than it was before the pandemic.
There is less tolerance for tardiness, bad service, and incompetency. Customers' expectations and engagement patterns have also changed.
Buyers are not going to stick around for a brand that doesn't deliver a rewarding and seamless customer experience. 
According to a Hubspot survey, 80% of the customers surveyed stopped using a business service with a brand following an unpleasant service experience.
Marketing automation and customer analytics together let you leverage data to create the most targeted and relevant customer experiences.
In a Customer Experience strategy, there are many manual and repetitive activities that should be automated. Workflows can be strategically set up to execute campaigns for different activities, improving results with new data collected.
As a business expands, offering personalised, meaningful interactions to customers becomes more difficult. Moreover, customers now demand an exceptional experience and are particular about service.
From Customer Experience surveys and studies, statistics strongly reflect that customers want personalised experiences all the time.
They want not only an exceptional experience, but they also need consistency from a brand, and every interaction to be a trustworthy and valuable one.
What is ACX
Customer Experience Automation accelerates business growth with automated personal communications that connect across all channels and through the entire customer lifecycle.
With ACX you are able to personalise every interaction with our customers whether you have 10 or 10 million.
Customer Experience Automation is evolved from a CRM or email marketing automation, it makes every customer feel like the most important customer, by facilitating a connected and relevant experience that drives customer satisfaction, loyalty, and advocacy.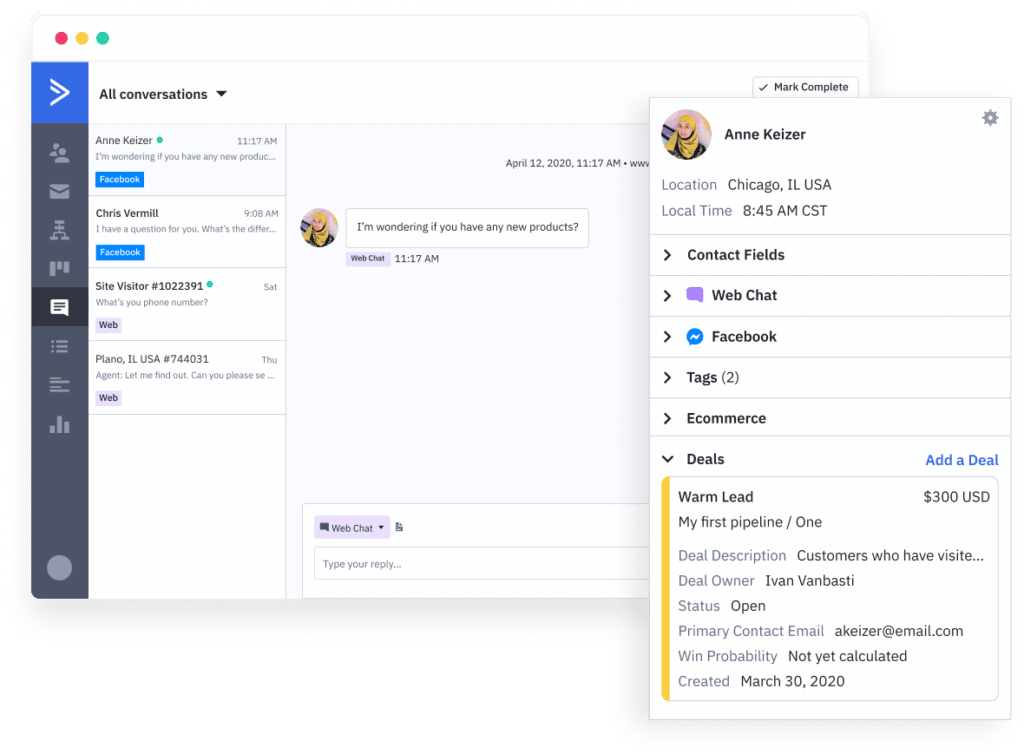 How Automation Improves The Customer Experience:
Automating your emails is a start, but what about activating your entire customer experience?
Personalised Content Throughout The Funnel
Leveraging automation helps personalise your interactions with customers by first automating the way you deliver emails and blog content to your audience. 
Typically, digital marketers send emails to all the subscribers on their mailing list. Even though it is a good approach, it's not enough in the modern day with stiff competition. Generic content never works, targeted content with measurable data will.
Use automation to group your customers and prospects into desired targeted buckets. You can then target and deliver appropriate and custom content like emails, blogs, etc., that appeal to them in the best way.
The right automation tools can help you learn data on whether a specific customer would be interested in your products.
 Marketing automation can help you deliver the latest updates to visitors who have read or viewed content on your site or former customers who purchased your products. With this data, you can then determine what type of content you need to create, for whom, and ultimately the results that you want to get from the campaign.
Automation provides data analytics to understand consumer buying patterns. Using this information, businesses can understand not only what people are interested in, but predict what they would want next.
Eg. this predictive type of technology has been used extremely successfully at Netflix, where the algorithm is used to create personalised viewing recommendations for millions of customers worldwide.
Facilitate Better & More Efficient Customer Communications
Communication is key when it comes to customer experience. Automated chatbots and fast response solutions make communication valuable, direct, and efficient. Automation and AI allow most customer service processes at scale while reducing the resources and costs needed to provide high-quality customer service.
Today's customers are increasingly relying on chatbots for quick answers to their questions.
Automated chatbots can reduce the burden on customer service personnel by filtering customer queries and prioritising them depending on urgency. Eg. What Grab is doing now with their great customer service.

Enhancing customer communication capabilities, providing uniformity, reducing costs, increase customer loyalty, hence achieving greater customer retention levels and operational efficiency, will result in business growth.
Service companies often use chatbots to automate their customer service in multiple channels. In fact, between 2018 and 2020, the adoption of chatbots increased by 67%.
(business2community)
Improving The Speed Of Response & Feedback
Automation has an impact on CX's speed and time of response.
Social media has allowed the avenue for customers to feedback on various businesses' service quality, and we've seen how customers express their dismay. An area that many businesses struggle with is the speed of response that they are providing.
Adding resources will temporarily help with the situation, but with rising manpower costs, it is not a long-term solution, a cost-savvy route to success. AI can help with that.
Human resources are not needed for some basic questions that your customer needs urgently answered.
In a fast-paced society, response time is something to be taken seriously.
Automated responses will be really useful here, customers can get satisfactory answers and you can be rewarded with their loyalty when they commend your service.
10% of companies use autoresponders which is a start, but this technology can be elevated.
If you're focused on reducing first-response rates, automated responses can be helpful in these ways:
An immediate automated email for every inquiry received

Common inquiries will generate an automated response immediately

An automated email is used for messages received out of business hours
Be polite and friendly, so the customer knows you're looking into the matter and taking their feedback and queries seriously.

Be accountable and give notifications on when they can expect a reply if not immediately.

Provide links to FAQs and other self-service tools that they might not have been able to locate easily.
Automate Employee Surveys And Feedback Forms
The best businesses do well when they know how to value feedback and surveys. When you are actually collecting your real-life audience's thoughts, then you'd be able to meet their expectations. Keep your prospective and current customers happy by actually doing something with their feedback. Show them that you value it.
Listen to your employee's feedback as they are front-facing staff that has valuable input on what could work better for the business.
Employees, especially those who interact with the customers, are better positioned to identify and highlight the problems that customers face.
Marketing automation tools can help a business create feedback forms and surveys for customers.
Deliver Top-Notch Purchasing Experience with Real-Time Updates
Customers love real-time updates now, if they are paying a premium price for a service, they expect real-time, reliable updates on their purchases.
Automation can facilitate that task, and allow access to real-time updates on product availability and inventory management. This in turn allows you to then give your customers the accurate information they need.
From an inventory management standpoint, there is no room for human error, and you will be able to manage stock efficiently. Eg. Not being able to curate the right quantity of stock on your site and only having to tell them you have run out of it will cause you to lose your customer to a competitor that manages their inventory seamlessly and provide accurate information.
It is hence imperative to make the proper use of automation and provide your customers with real-time updates on your products.
Inventory management is a crucial aspect of any e-commerce store. You need to ensure that you deliver the necessary and adequate information about the items to your visitors.
Store Customer Data Professionally
Merely having a customer relationship management (CRM) to monitor their interaction with the buyers by analysing the data derived through bulks of information is not enough. Combine your CRM with automation functions and you get the perfect tool to manage and use data expediently.
Having all the tools connected and updated, you will not have to waste time hunting for a customer's data if he calls or email you. Having data at your hand will ensure a seamless customer experience and position you as a more professional business.
Set up a two-way sync between your tools and this allows all of your customers' data to be updated and centralised on a platform or on all devices. With automation, your sales and customer service team can efficiently address customers' queries by having their data at the tip of their fingers.
More examples of using automation for better CX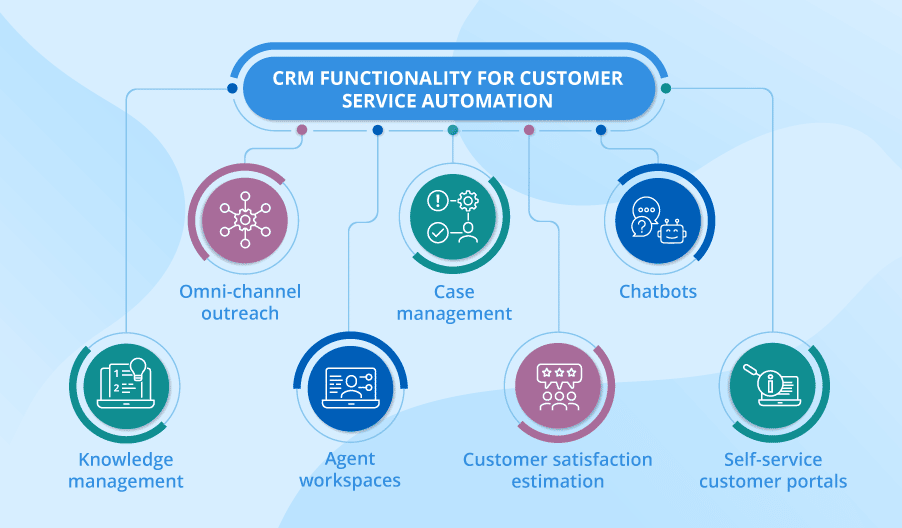 Replace call center inquiries, account questions, and more with self-service automation

.

Leverage the customer's smartphone for document distribution, legal, and signatu

re

.

Leverage automation technology to reduce strain on your sales and support organizations. Use automation to simplify common customer interactions with digital self-service tools and applications.

Enhance the customer journey by giving customers easier access to informatio

n

Leverage customer experience automation to get users what they need faster

.
(ficx)
Conclusion: Automate for the win
Let's be at the forefront of technology in order to bring your business to greater heights. Level the playing field with the big players as an SME with automation. Not only does it help businesses understand customers at a value-added level, but it also helps win loyalty by really getting to know their customer concerns throughout the entire customer journey. In the long run, automation is the only way forward in order to survive as a cost-efficient business, and it all starts with connecting with customers in a meaningful, modern, and consistent way.