2020 has been a rough year, and if it taught us anything, it's that business and market changes can happen drastically and quickly.
In 2021, companies in Singapore need to adjust new value propositions that affects the effectiveness of a business' overall marketing messaging.
The greatest lesson learnt this year is the ability to adapt and respond to circumstances, innovate and reinvent. That was the differentiating factor of business that survived and those that didn't.
A value proposition tells prospects why they should do business with you rather than your competitors, and makes the benefits of your products or services stand out clearly.
With a more confusing and saturated market after the COVID-19 pandemic, It is more important now than ever before to create new digital propositions, or pivot existing ones, to respond to market challenges in order to better serve customer needs by staying relevant in fluctuating market sectors.
Driven by the digital revolution, every industry is going through a transformation – one that has completely altered the shopping experience for the modern consumer.
As the economic recovery may not be swift, this may be an opportunity for both growth and cost reduction. 
But in order to tap onto that opportunity, businesses have to know, then act on changed and changing Singaporean consumer behaviour.
Surveys have highlighted consumers' large leap to using digital technology to research, browse and purchase with consumer demands shifted towards expedience and convenience. Businesses need to have new digital propositions that include strategies to attract and retain the next-generation, omni-channel consumer.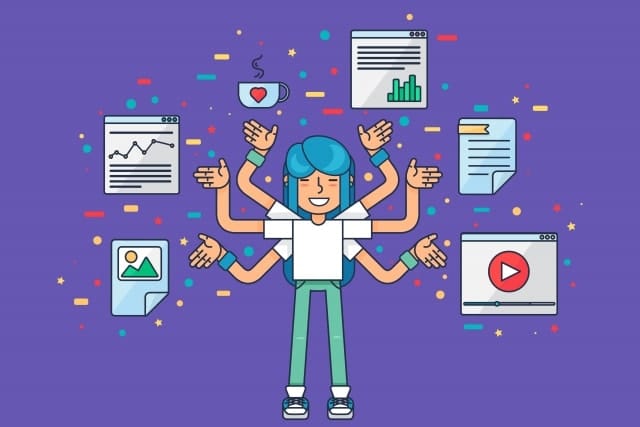 What is value?
A value proposition is a promise of value to be delivered. It's the primary reason a prospect should buy from you.
It's the most outstanding reason that determines if your business engages and resonates with people, or not. On your site, your value proposition is the main thing you need to decide if is working for your business, if its not, reinvent it with most urgency!
The development of a value proposition is a vital part of a company's business strategy. Since the proposition provides a company with a method to influence the decision-making of customers, it is frequently displayed on the company's marketing materials, such as a website.
The value proposition is a powerful tool to drive sales and build a customer base. Additionally, a perfect and compelling value proposition can advance the effectiveness of the company's marketing strategies. Generally, it is regarded as the most effective and wide-reaching marketing activity.
A truly great value proposition is a statement that paints a clear picture of what your brand has to offer for prospects. According to an infographic from QuickSprout, it tells your audience:
How your product or service solves/improves problems
What benefits customers can expect
Why customers should buy from you over your competitors
Unfortunately, most business leaders fail to focus on providing and creating value, and are obsessed with the results of digital initiatives are aimed at operational improvements, rather than value transformation.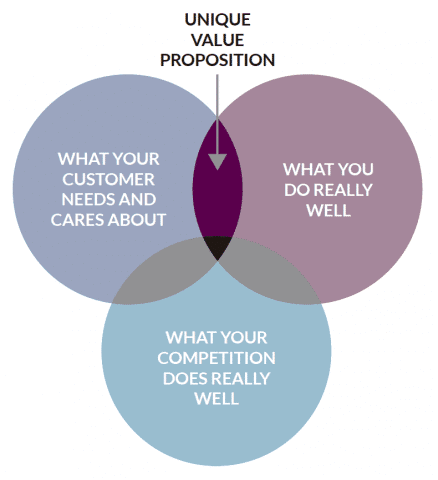 Some of the benefits you can expect when you create a clear, compelling value proposition for your brand
Potential customers can quickly understand what your company has to offer: Most customers already know what they're looking for when they research online. So, if it's not immediately clear that your company can meet their needs, they'll likely look elsewhere.
Creates a strong differential between you and your competitors: Almost regardless of what you do, you have competitors. An effective value proposition tells the ideal customer why they should buy from you and not from the competition. In other words, it provides your company with a unique differentiation.
Attracts the right prospects and increases not only the quantity but the quality of prospective leads: A company's value proposition targets your company's ideal customer and explains why your solution is the best option. This increases your chances of attracting the right prospects for your business and finding higher quality leads that are more likely to convert to customers.
Improves customer understanding and engagement: A powerful value proposition helps your customers truly understand the value of your company's products and services. It also helps your ideal customers to see how your services benefit them and are their best available option. With this increased understanding, customers are more likely to become engaged with the services or products you offer.
Provides clarity of messaging: A strong value proposition makes it immediately clear to your customers what you offer. Additionally, it also makes sure to communicate your message clearly on all the main entry pages. These include your home page, product pages, and category pages.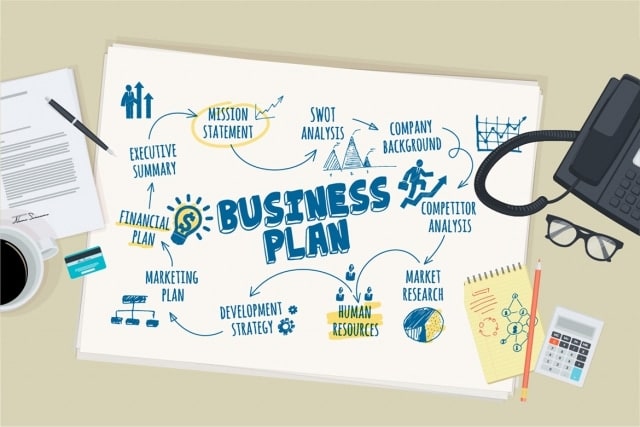 How to create a good marketing proposition and leverage business value
1. Leveraging competitive intelligence to drive business value
Savvy marketing departments are mastering intelligence-gathering and digital tools and processes that effectively analyses and reports customer behaviour. Some examples are doing social listening, examining Google search terms and results and gathering many other data collection reports and channels.
The accessibility to such intelligence and data, determines the superiority of one's digital marketing efforts, with accurate information and insights, business strategies and marketing propositions can be discussed and decided throughout an organization to drive ongoing optimization and improving personalisation to meet consumers' satisfaction, ultimately driving huge rewarding conversions. Having the right technology to power up digital strategies is fundamental in today's business world. But, 45% of executives believe their companies lack all the necessary technology to conduct a digital transformation strategy?
Organizations also need to recognize the need to implementing agile systems.
2. Structure an effective digital transformation plan
A digital transformation plan should be strategic, long-term, focusing on integrated digital media channels and newly evolved ways of working. It's purpose should be to define how to compete more effectively with digital marketing.
For every business, digital opportunities will be differ, but all will need to go through this process of figuring it after the "Covid pivot".
Recognizing the need for change and aligning businesses and communications around is the hardest but most necessary thing business leaders must do by 2020.
Positioning businesses and messaging around the greatest value delivered to clients now or after the pandemic will provide the strongest foundation for success.
Digital or online marketing involves holistic strategical theories and online channels for goals of customer acquisition and retention. It also includes digital technology and the use of data to target audiences more precisely with personalized messages. Since creating awareness and achieving conversion still commonly involve offline channels such as a call-centre or in-store, digital marketing plans need to define integration between channels using techniques like customer journey mapping.
A digital marketing plan provides a clear picture of how the combination of different media supports an organization's goals and objectives. The purpose of a digital marketing plan is to ensure that digital marketing activities are relevant and timely in the achievement of your organization's objectives, that they can be implemented with available resources and that they are capable of creating and sustaining a competitive position online.
8-Steps Digital Marketing Strategy:
Create and understand your customer personas
Build marketing channels (ie. website, landing pages)
Create digital content to get traffic
Get on social media to increase engagement
Convert visitors into leads
Supplement marketing efforts with paid advertising
Nurture leads into customers with marketing automation
Measure the effectiveness of marketing efforts
3. Involve your customers
Plan your marketing strategy for your target audience and design it with them. You'll be able to delight them and provide a superior experience to gain their loyal membership. Investing in personalization efforts to build relationships and create better experiences can pay off with serious rewards.
The good news is that customers are happy for organizations to use their data to improve their experience.
In a world where the vast majority of companies are focused on improving personalization, companies that don't prioritize creating a tailored experience run the risk of getting left behind. 
With a CRM system, you can analyze and study customer-related data based on a customers' previous interactions with your company. For example, you can get a good understanding of your customers by evaluating general requests, product quotes and support enquiries. This data can then be used to create highly targeted messages to match customers' individual preferences, which results in a more personalized experience.
Delivering the right message to the right person at the right time brings us to our third and final success factor for digital transformation – a seamless multi-channel experience.
4. Test ideas
Testing ideas and having a prototype is extremely important and the most effective way of actually knowing if your ideas work or not. This is key to marketing's success. Consider positioning in terms of marketing aspects first, then analyse how these impact the business from a more technical point of view to ensure all values are met.
Next, test with a select group of real users. Design with them and for them and value the honest feedback from customers who are genuine users of your product or service. In Singapore, in this uncertain post COVID-19 climate, creating a new proposition, gain a true understanding of the higher needs and ambitions of your customers is necessary. You should be brainstorming on new opportunities and ideas and reinventing your new proposition to truly satisfy changed customer needs or ensure that you stand out from your competitors in the eyes of your target customers.
In the current climate, businesses who fail to understand the power of proposition development face an uncertain future.
Improve the online customer experience after understanding your customers' new demands, then prove the worth of these efforts by measuring, analysing, and reiterating.
Identifying real KPIs within digital transformation that impact revenue is no easy task, factors like these are measurable, and by measuring them you can analyse, optimise, and improve every process, service, and product—and thus increase business value.
Conclusion
We are experiencing new changes that is shaking the country, the economy, and individuals to their foundations- with the new generation of customers, digitalisation and with the startling COVID-19 pandemic.
The new normal is a different world.
To simply continue doing what we did before the crisis does not make sense. We will need to reset. 
To prepare for a post-pandemic world, we need to think about our value proposition before the crisis, what clients find of value now, and what they are likely to see as the greatest value afterwards.
2021 is the time to reinvent your business after a shockingly disruptive 2020. Don't be afraid to pivot – it's likely your current value is no longer valuable, a strategic switch in direction may be what's needed.
Need help? We're happy to talk. Contact us here.