Historically, many businesses reduce marketing and promotional expenditure or even totally cut them out during difficult times.
However, case studies have shown that those who step up their marketing efforts benefited from it, outperforming industry competitors who cut back.
With the right digital marketing spend and strategy, businesses can climb steadily even through this difficult period and continue to rise afterward.
"The cost of advertising drops during recessions. The lower rates create a "buyer's market" for brands. Studies have shown that direct mail advertising, which can provide greater short-term sales growth, increases during a recession.
-Forbes
Here's our summary on the critical situation that SMEs face in today's market:
Digital advertising/marketing spend is up.
More people are fighting for the same users.
Online ventures get more expensive.
SMEs have to pass up on many new and promising opportunities due to limited resources, hence starving their core business with time while competitors stride ahead and make new breakthroughs in the market.
Like a vicious cycle, the lack of cash flow and low annual sales volume leads to automatic disqualification for the small business loan applicants who need marketing funding to turn their business around.
Unfortunately, most Singaporean businesses are eventually forced out of their market.
The ones remaining will be global MNCs or investor-backed groups with deep pockets. Though capable of offering what the MNCs are able to in terms of quality of service, without marketing financing our SMEs simply cannot compete. Most small business owners may have the tenacity to outlast and innovate in any challenges but are still rendered helpless without financing schemes.
Surviving COVID-19: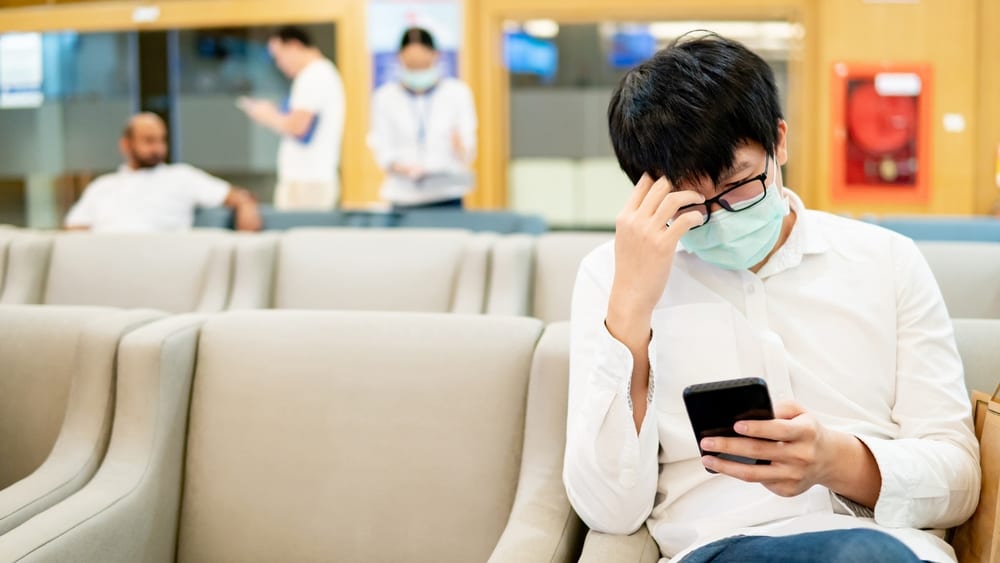 In the past few months, the economy has gone haywire like never before. Companies and corporates are feeling the impact amidst the ongoing COVID-19 crisis, with no certainty as to when this crisis will end.
Many businesses have to battle a huge slowdown in sales, mounting debts, disruptions in the supply chain and manage the corresponding reduction in operating cash flow. The number of distressed small and medium-sized companies (SMEs) is increasing as Singapore's economy goes through a downturn.
Every business can go through volatile financial situations where other market forces have uncontrollably forced them into adversity. Even the strongest and healthiest companies can collapse in unprecedented situations.
When that happens, they need external help whether it is to restructure the business model or in terms of funding for an operational turnaround.
The key to a successful corporate turnaround is early intervention. However, SMEs shy away from seeking help early. They also do not know where to turn to for assistance in a corporate turnaround. Another crucial factor is having the resilience to adapt to current times. Know the trends heading your way and devise a strategy to tackle them. Do not act slowly and react only when the next crisis hits.
The COVID-19 outbreak has, more importantly, boosted awareness of the need for digitalization.
More businesses are seeing the value of increased digitalisation in the light of the COVID-19 pandemic. While the Government has long encouraged firms to use more digital technology in their processes, the coronavirus has brought into stark relief its relevance and usefulness at a time when companies have had to activate their business continuity plans.
Right now, businesses see the value proposition – whether it is working remotely, whether it is transacting with business partners around the world – and also for employees understanding why digital technologies are very relevant and useful.
-The Straits Times
Understanding Recession Psychology & Leveraging On Recession Marketing Strategies Is Key
Don't arbitrarily cut your marketing budget

Do a deep analysis of your target audience's recession behavior

Analyze and track everything to develop new market insights

Do not neglect existing customers

Optimise conversion rates after each campaign 
(Harvard Business Review)
So, how Much To Spend On Marketing In 2020? How Does Your Marketing Budget Measure Up?
Most companies spend between 7% and 8% of their gross revenue on marketing. Noticeably, the retail industry allocates the highest percentage of total spending on advertising.
Retail: 21.9%
Automotive: 12.6%
Financial services: 12.2%
Telecom: 10.7%
CPG & consumer products: 8.8%
Travel: 8.0%
Computing products and consumer electronics: 7.8%
Media: 6.1%
Entertainment: 5.1%
Health and pharma: 2.6%
Other: 4.3%
It's nearly unanimous among small or large businesses, to invest more in digital media in order to engage consumers and increase lead conversions. Almost three-quarters of small businesses use social media as part of their digital marketing strategies to spread brand awareness and generate sales leads.
Ninety-five percent (95%) of small businesses are committed to spending more on digital marketing in 2019.
Nearly two-thirds of small businesses (63%) will increase spending on social media, and 54% will invest more in their business's website.
Small businesses can increase their profits by evaluating which digital marketing channels have the highest return on investment (ROI).
On average, it is recommended that you should allocate as much as 8% of your annual revenue toward marketing.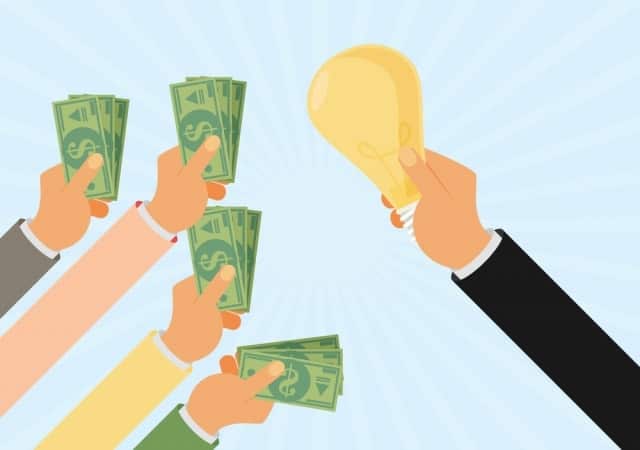 Stretch & manage your cash flow amid this COVID-19 outbreak and period of crisis
Many new or small businesses struggle because of cash flow volatility.
Bank financing may not be an option for all businesses who experience a cash flow downturn for a multitude of reasons. Cash flow is the main entity that sustains any business. Every business has a payment delay from clients and customers, and if a small business does not have proper cash flow management, it may be faced with trouble.
With that, iFoundries is pleased to partner with Capitall to roll out a 0% interest installment plan for SMEs who want a boost in their digital marketing efforts, and yet hope to stretch their cash flow.
Take Advantage Of Financial Schemes Available
Having helped more than 500 clients over 15 years in business, iFoundries deeply understands the challenges faced by SMEs in running marketing campaigns. Our strategic partner for this program, Capitall, is one of Singapore's leading private financial institutions that is trusted by hundreds of SMEs and businesses with the goal to make credit easily accessible to small businesses all across Asia.
Through this partnership, iFoundries and Capitall hope to encourage more SMEs to embark on digital solutions as a growth strategy during this challenging period.
For example, you can get your small business loan with Capitall in just 5 easy steps.
Or check out the new 0%-interest installments plans for your digital solutions with iFoundries.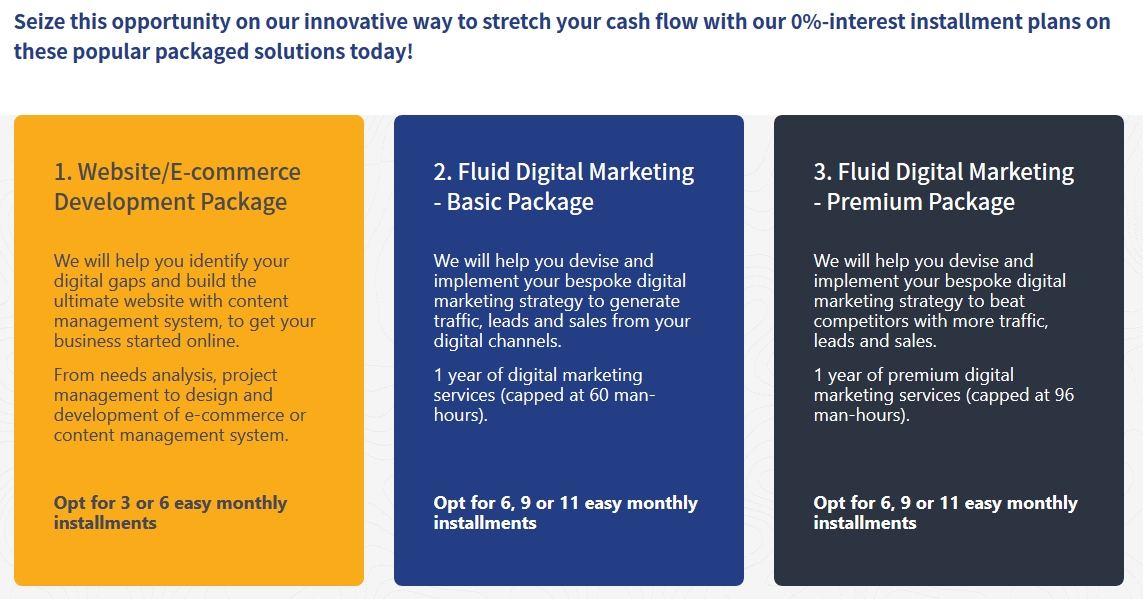 To brace themselves for the effects of a lull economy, small businesses will need to act decisively and prepare to take advantage of the recovery. Downturns can present opportunities too, let us work with you to pivot your digital marketing strategy and remain agile towards the situations ahead.