The lack of alignment between sales and marketing is failing businesses across the globe. So much so, that misalignment is costing businesses, including yours, trillion of dollars per year

Successful companies leverage on marketing and sales alignment to boost their revenues by 30% or more.
In this article, we discuss how the EDG (Enterprise Development Grant) is able to help in the growth of SMEs in Singapore by defraying up to 70% of qualifying project costs, and address why we are best positioned to help business owners use this grant to navigate business success through the crucial alignment of their marketing and sales departments.
Marketing and Sales alignment is critical to any organisation's sucesss
Your marketing and sales teams are like the bread and butter of your company. In 2019, the alignment between these two teams is more critical and urgent that ever due to changed customer's buying behaviour.
The purchasing process has changed. What used to work for disjointed marketing and sales strategies will no longer work. In there here and now, it is all about the customer and the better you can align your sales and marketing teams, the higher chance you are able to delight your prospects. A growing company that wants to win needs Marketing to generate, nurture, and score leads, just as much as it needs Sales to cultivate customer rapport, close deals, and even up-sell and cross-sell. When activities between Sales and Marketing are well in sync, the company wins.
In fact, organizations with tightly aligned sales and marketing teams experience 36% higher customer retention rates.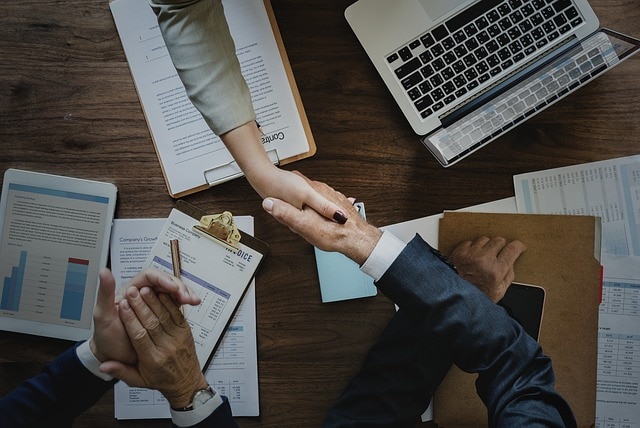 Today's consumers tend to educate themselves before they shop, using online sources to conduct their own studies of products. This simplistic strategy keeps Marketing in one silo and Sales in another, in a market where they need each other to deliver the personalized attention that prospects expect.
If your business is growing, you can not afford to ignore the misalignment between your marketing and sales department, every day that they are not on the same page is time, resources and money all wasted.
WHY?
According to their CMO's Agenda report, Aberdeen Group found that by successfully aligning sales and marketing, you can:
Generate 32% higher revenue
Retain 36% more customers
Achieve 38% higher win rates
The research also found that high alignment generates higher brand awareness and average deal size.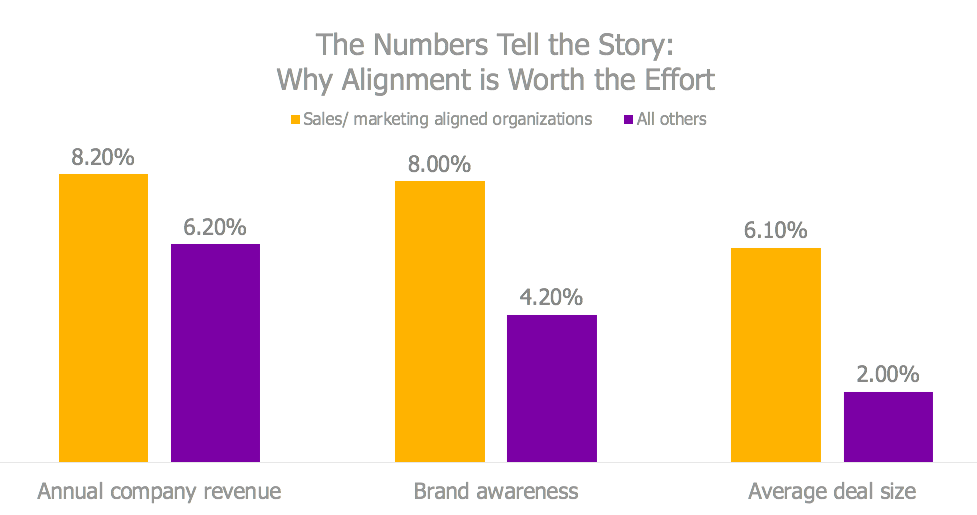 (SuperOffice, 2019)
Sales and marketing alignment can help your company become 67% better at closing deals, and can help generate 209% more revenue from marketing.
-Hubspot, 2019
Gone is the old approach of sales using cold call to get lucky finding prospects.
Today, sales and marketing have to work in unison.
The reason for this change is because consumer habits have evolved, and the pushy sales old approaches do not work.
Now, the purchase process is determined solely by the consumer even before you even get a chance to pitch. Look at these stats.
92% of buyers start with an information search,
53% of buyers find that going online and researching is superior to interacting with a salesperson,
75% of buyers depend on social networks to learn about choosing the right vendor.
90% of buyers won't take a cold call.
Due to effective and cost-saving use of sales and marketing automation tools in the last 3 years, you're now able to collect a wide range of data on prospects. Every business decision now has to be data driven. So, rather than a sales-driven funnel as it used to be, it's now more of a marketing-driven funnel.
"50% of sales time is wasted on poor prospects. Is your sales team prioritizing leads? Are they doing it effectively? Be sure you're integrating marketing strategies that help salespeople focus their energy on leads with the most potential. Lead scoring, for example, is a tried-and-true methodology that sets up your reps for even greater success."
-SalesHub
How to align your sales and marketing for increased revenue

Operational building blocks for aligning sales and marketing:
Restructure the customer journey
Develop an agreed target customer persona
Use a "marketing first" approach
Measure joint key performance indicators
Gather sales feedback and voice of customer data
Match messaging across the whole campaign
Create marketing-led sales assets
Work together in post-sale, retention and growth
"Tightly aligned" companies achieve 24% faster three-year revenue growth and 27% faster three-year profit growth.
"Sales and marketing alignment is invariably tied to revenue, and therefore, profits. A collaborative approach creates more strategic, efficient marketing campaigns that result in more deals, more revenue, and accelerated growth for companies."
-HubSpot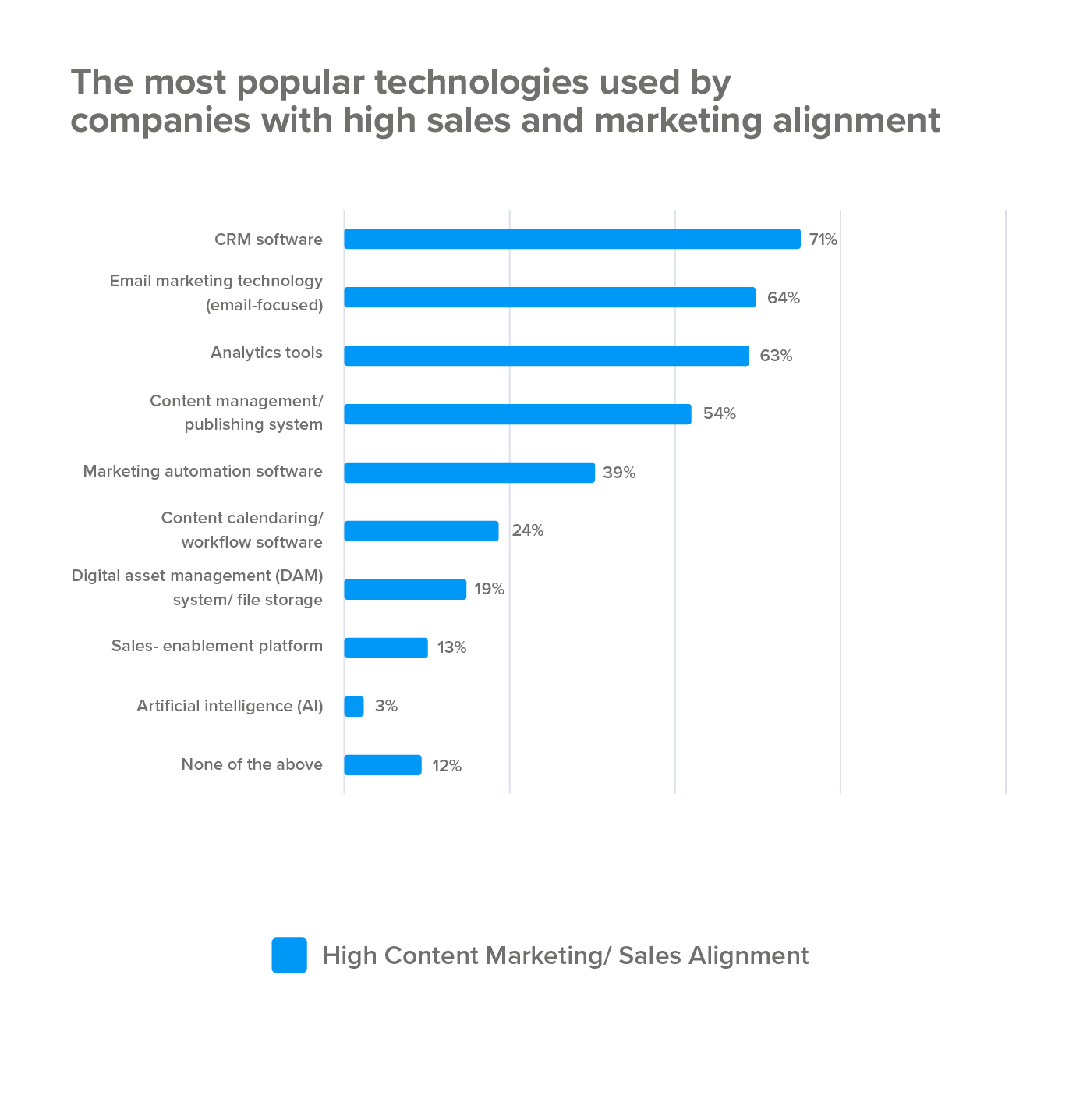 (Salesoffice, 2019)
A fully aligned, hybrid sales and marketing team puts your organization in the best position to extract the most value from prospects and customers and, make sure that you are growing your business to brand new heights.
How the EDG grant can reduce up to 70% of implementation cost and through marketing and sales alignment increase your revenue by 30%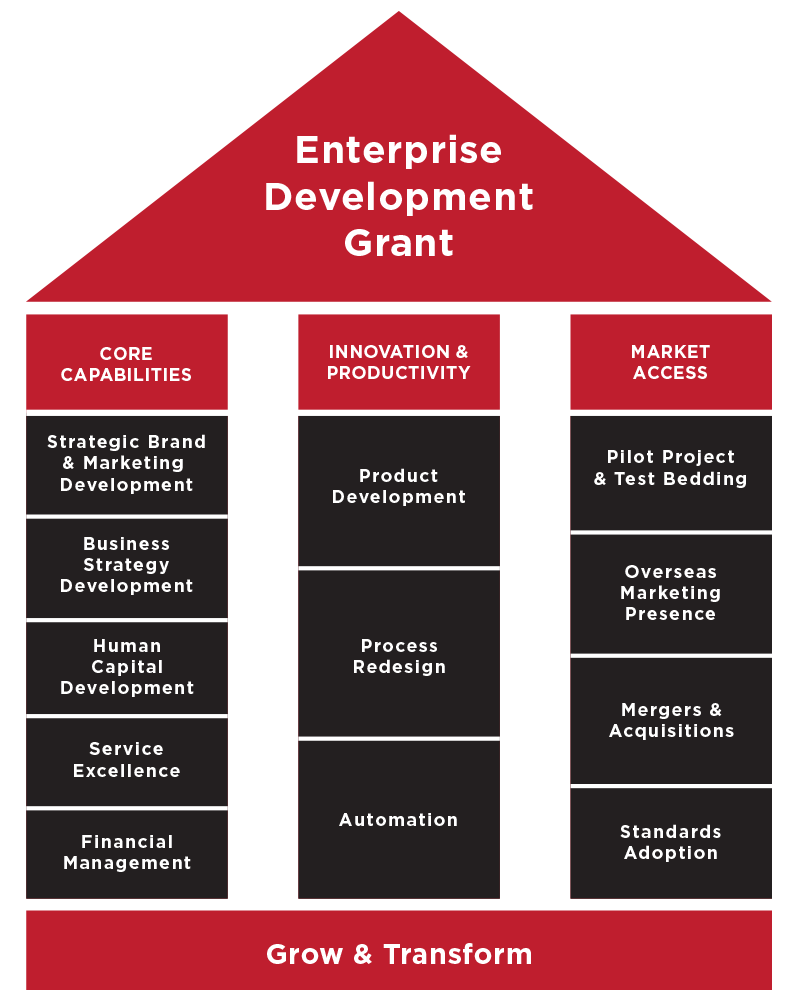 Enterprise Singapore assesses your company's overall financial performance to ensure that your business can comfortably see the project through and benefit from it as well as the overall productivity of your company. The competency of the selected consultant or service provider is also a key consideration.
Ultimately, ESG seeks to support Business owners who clearly understand the scope of the project, why they wish to embark in that area of specific capability improvement or business strategy development projects and how your business will benefit from the projects supported by the government grant.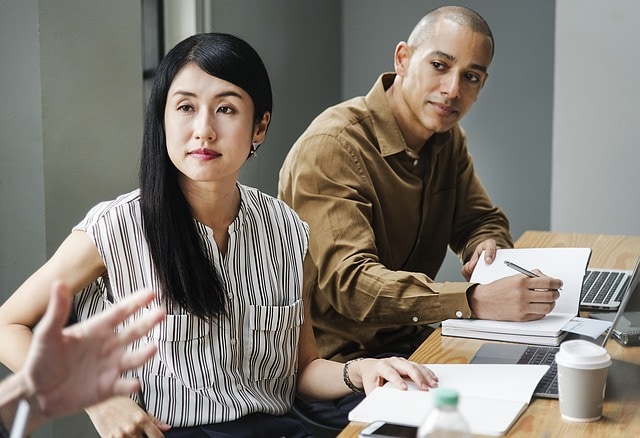 What kind of projects are covered under EDG?

The projects can fall under these scope:
1. Core Capabilities
a) Strategic Brand and Marketing Development
b) Business Strategy Development
c) Human Capital Development
d) Service Excellence
e) Financial Management
2. Innovation and Productivity
a) Process Redesign
b) Product Development
c) Automation
3. Market Access
a) Overseas Marketing Presence (OMP)
b) Market Access
c) Pilot Project and Test Bedding
d) Mergers and Acquisitions (M&A)
iFoundries has helped many marketing and sales teams to be more targeted in their efforts to acquire, retain and nurture relationships with clients and each other. Through our specialised tools and strategies, we bring marketing and sales together to achieve business growth and results.
Book a consultation with us to assess your eligibility today!

Find out in our next case study article, how our famous F&B client in Singapore managed to reduce their marketing and sales investment cost by 60% with the EDG grant and accrued a company profit of 38% throughout 6 months