Country clubs were one of the notorious Five C's in Singapore, and it was considered prestigious and cool to spend weekends at a country club, hitting it at the golf courses.
Over time, however, its exclusivity and appeal as a status symbol diminished and differed much from its golden years. As the importance of marketing strategies shifting from traditional to digital grows, country clubs in Singapore should also be putting in more thought and working these strategies into their marketing plan this year.
Earlier this month, the Government announced that Raffles Country Club (RCC) has become the second club here to have to make way for facilities for the Kuala Lumpur-Singapore High-Speed Rail (HSR). The club follows in the footsteps of Jurong Country Club (JCC), which had to give up its land for the HSR terminus and ended operations last year.
–Todayonline, 2017
If your country club is not able to make the necessary changes to start appealing to and attracting the millennial generation, then your club is at serious risk of closing its doors in the next 5 to 10 years.
In order to maximize the impact of your country clubs marketing strategy, you need to be kept up with new marketing trends, and get access to the best digital marketing tools to generate new member leads for your business. So, here are some tips on how to market your country club effectively.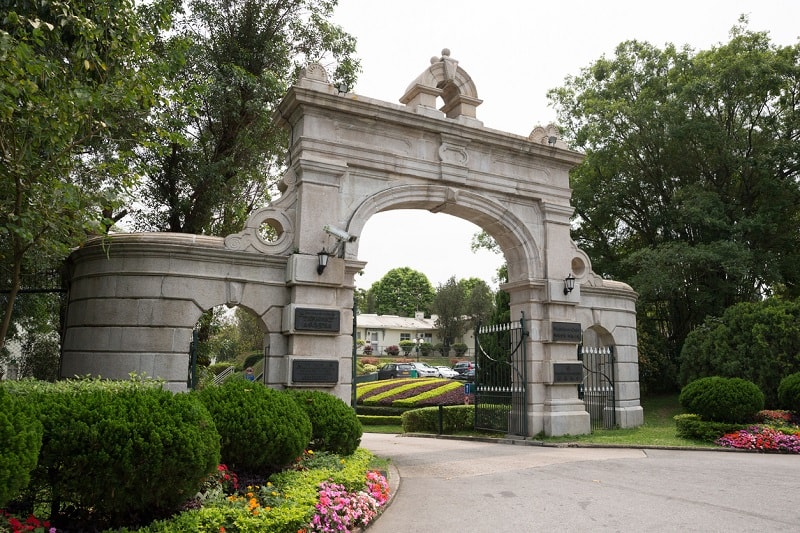 How Should Local Country Clubs Market Successfully In This Digital Age?
1. Establish your club's digital presence well
In this digital age, if your country club does not have a high-functioning website that provides an amazing and seamless experience on mobile for members and prospective ones, you need to prioritise that immediately.
Having serviced over 600 clients to date, we realise that country clubs and the golf industry lags far behind when it comes to digital marketing and are not keeping up with incessant digital progress. Even if they have a website, they clearly do not have a defined solid digital marketing strategy driving leads from the website.
What is a good digital strategy? The best one targets the right messages to reach the right audience at the right time, at the right digital media channels they are at. From website to social media to email to their mobile app. A great digital strategy is having a combination of various digital marketing strategies that reach varied channels. In this age, millennials live and interact in a digital world.
If you are not targeting them right and in a savvy way, how do you expect to reach and ultimately convert them into new businesses?

Image: EvenVision
2. Leverage an email marketing automation system right

Why does every successful website have a mailing list "sign up" option? That is because email marketing remains the surefire way to reach people even in this day and age. Despite the emergence of many social channels and new apps, email marketing is still the most popular way to reach current or potential members on a consistent basis and non-intrusive way.
Surveys in 2019 are still reflecting that email communication is the preferred method of contact by working adults and millennials that are inquiring about club membership or activities.
How do you step up your email marketing game in a systematic way for effective lead generation? – Marketing automation.
Email automation is an automated sequence of emails that are delivered based on a defined action or trigger. Your country club website should consist of a lead generation form where interested candidates can request more information regarding membership. With collated leads on that form, you will be able to form workflows to nurture your leads in an automated email sequence.
Marketing automation allows you to send targeted content to different leads according to the buying stage of the funnel, so you are able to nurture them until they are ready to join your membership. Pushing them to when they are not ready, will only send them away.
Marketing automation allows you to systematically send them general emails and target them with better ones when you have gathered more information according to their user action. You are able to focus on closing new members with this essential digital marketing software.
For country clubs, it's all about knowing who your members are, how they use your club and engage with them accordingly. Analyzing your member's behavior and then tailoring your marketing message to speak to those different segments. In regards to prospective members that inquire about membership via your website, a great way to respond to them is via personalized email automation.
With an advanced email marketing platform, you can set up workflow automation that will send personalized emails with information relevant to any individuals.
– longdriveagency
3. Boost your social media marketing strategy
The business opportunity of social media is often neglected when it comes to country club marketing. In this era, social media provides a great platform to reach out to your audience and for direct communication and engagement. It can be a key driver of content distribution and brand visibility online.
Hence, every business including a country club should have a social media marketing strategy in place to make the right connection with its audience.
71% of consumers who have had a good social media service experience with a brand is likely to recommend it to others.
-GetAmbassador.com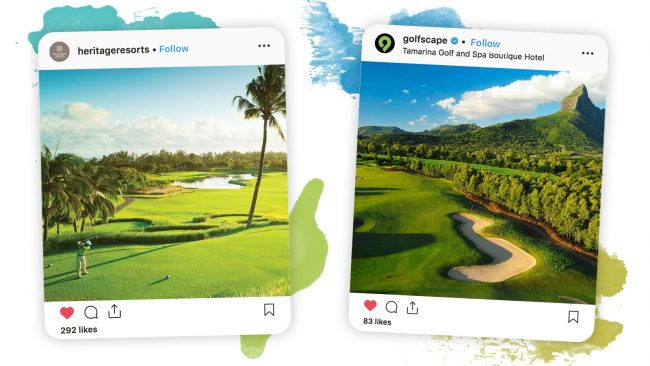 With more than 2 billion active users, Facebook remains the most popular social network in the world. From a marketing perspective, Facebook serves as a powerful platform for building a community of advocates and increasing word-of-mouth marketing. In order to grow your Facebook fan base, you need to make your company page on Facebook as discoverable as possible.
If you're a country club looking for a way to gain new member leads, we recommend starting with Facebook Ads. Millennials are spending a lot of time on social media and a large percentage of internet users are on Facebook.
1. Create Facebook events
2. Post lots of  high quality, engaging visuals regularly eg. merchandises, scenaries, behind the scene team photos
3. Have user-generated content, encourage users to engage with your content and give incentives for followers on your facebook page
4. Check out your competitor's pages to see what kind of things they're posting, match up.

Learn more on how to run successful Facebook Ads here.

4. Rewrite all content to be customer-focused

Creating useful content that engages and feeds consumers in a way beneficial to them, is compulsory in these years. Content marketing is also a highly emphasized entity in getting out these great content you create.
Every business including country clubs, must be developing interesting content in this age of information, where prospects do their own research online before contacting your company for enquiries. Hence, it has become a necessity for country clubs to have a creative team who spend valuable time and resources to create different types of content that their prospective audience will relish in, and also content that will satisfy the appetites of their current members and guests.
(LYFE marketing)
The customer of today doesn't want to be sold to, he or she wants to be learning, in an engaged conversation. Crafting content for the sake of posting out something isn't going worth it. A mediocre piece of content material would not be able to stand out again the throngs of great content pieces out there.
Spend time knowing your audience, and researching on topics that they will be highly interested in. You should know your target audience better than anyone else if you want your business to succeed. We have to find a way to connect with our prospective members and customers emotionally.
Country clubs should be publishing press releases, sharing photos and videos, posting updates and creating all sorts of online content as storytelling materials which builds an emotional connection to the brand.
Effective content marketing is about:
consistently putting relevant and valuable content in front of the right people at the right time and right channels;
having content that will trigger meaningful engagement and development of relationships with the audience.
persisting in efforts before and even after a closed membership deal.
It is about the customer, not you.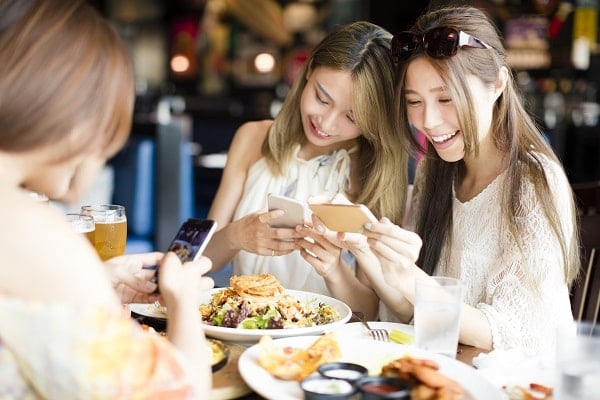 Conclusion
Digital marketing in the country club world should be of many different forms. It can be effective content, SEO-optimised press releases, social media advertising or having results-driven email automation campaigns. It should be the assembling of a wholesome marketing strategy that connects online and offline efforts seamlessly.
It's also a great time to evaluate your organisation's digital marketing effort, put some thought into marketing initiatives that did and didn't work, and figure out how you can do better. Devising and implementing such a comprehensive marketing strategy can be complex, but we are happy to help.