Companies in Singapore find it tough to keep up with the rapidly evolving cybersecurity threat landscape.
As digitalisation continues to increase, so too does the importance of having strong cybersecurity practices for businesses, big or small.
In evaluating cyber risks, it's tempting to eliminate the costs that don't directly affect production.
If your business has never been exposed to a real cyber threat before, expenses for security systems might seem irrelevant- a common dangerous misconception.
The main reason small businesses don't bother to protect their data is that they often don't realize they have been compromised.
A total of 1,817,635 web threats against Internet users were detected and blocked in Singapore between April to June 2022, marking a 17.6% increase compared to the first three months of this year.
But this can be remedied easily: by taking a few simple steps, any small business can protect itself against cyber criminals.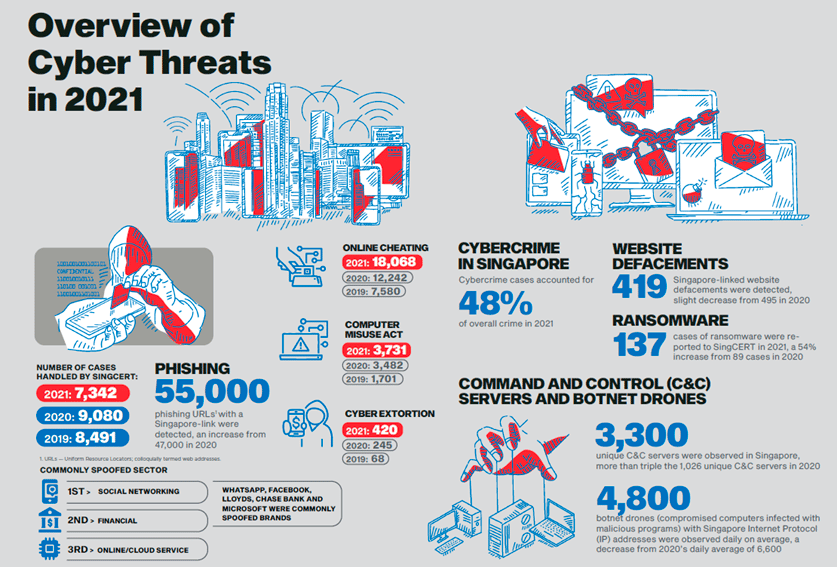 SMEs must not neglect cybersecurity in a rush to go digital
(Straits Times)
The COVID-19 pandemic forced most SMEs and startups to transition to the digital world, but most ignored essential security precautions.
As a result, these companies are now vulnerable to cyber threats.
Many employers are initially reluctant to spend money on cybersecurity training for their employees, especially if the company has a dedicated security team and protection mechanisms in place.
While most participants agreed that additional vigilance and investment in cybersecurity were needed, smaller businesses did not tend to have formal plans in place or budget allocated for further cybersecurity investment due to resource constraints.
However, educating your whole team about major threats and how they can be combated is crucial; all you have to do is look at some of the major hacks that took place in 2021 to see that many problems start with a human error or a result of hacking tactics used by attackers.
Gartner notes in its paper "Top Priorities for IT: Leadership Vision for 2021" that acceleration in digital business is outstripping cybersecurity investment.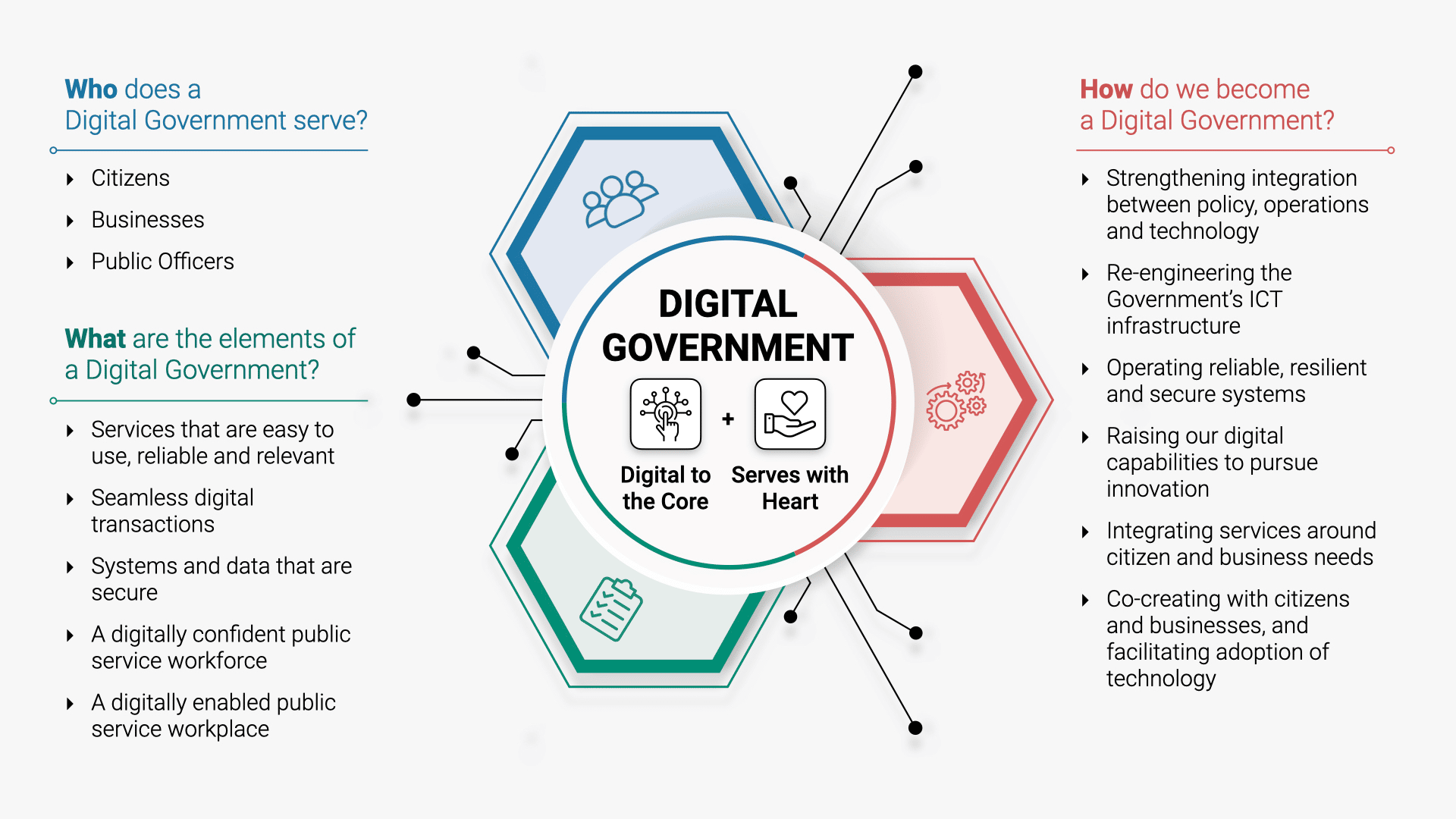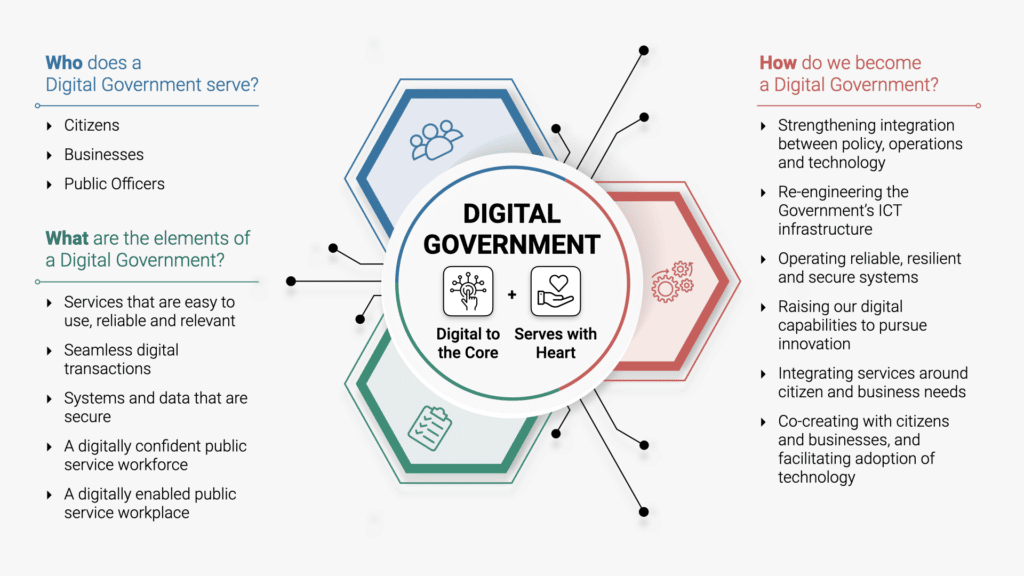 What Cyber Security Processes and Mechanisms SMEs Need
Vulnerability Assessment & Management
Vulnerability scanning helps businesses identify their network's weaknesses and provide a clear picture of their current IT infrastructure.
Vulnerability management is a process that helps you reduce risks by identifying, assessing, and remediating potential security weaknesses. By keeping up with new threats, changing environments, and limited resources, you can help prevent attacks and minimize damage if one does occur.
Choose an automated vulnerability management program or software that identifies and fixes security issues in your computer systems, helping to protect your company from cybercriminals. It can also help prevent data breaches and keep you in compliance with legal regulations.
Firewall
A firewall is a tool that protects your computer from harmful Internet content. It's like a wall that keeps out unwanted visitors. A firewall uses rules to determine which Internet traffic to block and which traffic to allow.
Firewalls offer a number of advantages to companies that are concerned with security.
They provide enhanced privacy and security to vulnerable services, preventing unauthorized users from accessing a private network that is connected to the internet.
Firewalls also allow you to easily manage your security protocols on one authorized device, which means you won't have to spend time searching for updates on different machines.
Firewalls can also safeguard your network from phishing attacks by keeping out intruders who try to acquire sensitive information from employees by posing as someone else via email and social media.
Superior Server Firewall, DDoS Protection, and Web Application Firewall solutions are used on websites done by iFoundries.
Web & Email Filters
Web filters are used to block access to dangerous websites. Web filter services can be installed on the mail server or client, which helps administrators avoid issues like spam and phishing.
Considering that 94% of malware is delivered via email, it's a good idea to protect corporate e-mail accounts with filters.
Installing blacklist services helps companies prevent employees from visiting suspicious websites. One person can infect an entire corporate system with malware with one absent-minded click on a dangerous resource.
Educating Staff On Security Principles
Human error is one of the biggest causes of security breaches. Even if your systems are protected, an employee who doesn't know how to be careful online can jeopardize everything.
For example, they might use weak passwords or reuse credentials for different resources. And if a single employee has access to many files, it might be enough for hackers to get what they want.
Employees need to be trained in security practices—especially with the growing threat of cyber attacks. It's important to educate employees on what to do with suspicious emails and how to handle corporate data at home or in the office.
They should also know how to use passwords correctly, and what to do if information leaks out. If you combine these practices with other security solutions, you can reduce the threat of cyber attacks.
Let our team and cybersecurity partners help you strategize your website security needs today
We will help you analyze your business needs and objectives and provide you with website security solutions that will protect your digital assets. Feel free to contact us directly by chat, email, or phone since we're here to help.